According to a recent economic study, the growth of the green building sector is outpacing conventional construction in the United States.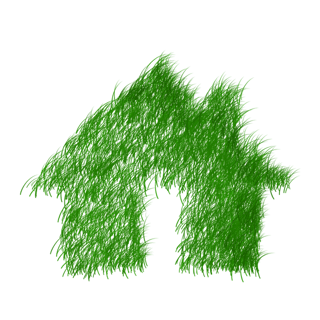 As the long-term benefits of this eco-friendly approach continue to gain widespread recognition, so does the demand for green contractors who know how to walk the talk. Are you planning to build or remodel a sustainable home soon? Here are the top 10 questions you must ask green builders:
What's your green building history? Industry experts cannot deny green building is here to stay. It's no surprise that more construction professionals are touting a greener experience through their marketing efforts. However, this doesn't prove that the builder has constructed a green house. Ask how many houses the contractor constructed in compliance with green standards. Review their portfolio and request references from clients.
Do you have a green certification or accreditation? Having green credentials and being certified by a third-party organization are good indications the contractor isn't just capitalizing on hype. It also gives homeowners an assurance that the contractor has met recognized standards for green excellence. Green building certification programs include the Leadership in Energy and Environmental Design (LEED), Energy Star, Green Globes, Living Building Challenge, Passive House Institute US, and WELL Building Standard.
How long has it been since you completed a green class? Aside from finding a contractor who understands the fundamentals of green building, make sure that their knowledge of industry practices is up-to-date. Staying on top of current techniques or technologies is a must in the green building industry. In fact, all Certified Green Professionals (CGP) who are members of the National Association of Home Builders (NAHB) are required to take corresponding classes in order to renew their certification.
What are the benefits of green and sustainable building? A contractor who's passionate about green building should be able to identify the pros of sustainable construction without reservation. Work with a green builder who understands the benefits the clients will receive—including reduced energy consumption and improved indoor air quality. Find out the contractor's overall approach to building an efficient, comfortable, and environmentally friendly home.
What are the strengths and weaknesses of the project? Experienced green builders should be able to identify strengths and weaknesses during the first site visit and maximize environmental conditions as much as possible. Can they explain what's best for the homeowners in layman's terms? Use the initial interview to gauge the builder's expertise by asking a lot of questions.
Is it possible to deconstruct instead of demolish? Major home remodeling projects generate wastes that end up in landfills. To minimize construction and demolition waste, ask if it is possible to deconstruct instead. Deconstruction is a sustainable way of dismantling building materials and salvaging components that may still be used for other home improvement projects. Extending the life of existing resources not only conserves natural resources, but also saves money.
Are the construction materials environmentally friendly? Find out what kind of sustainable materials will be used for the project. Is the green builder planning to use recycled or renewable materials? Consider how the materials will consume water, energy, and other resources. Don't forget to ask if they are non-toxic, durable, and if there are locally made options available. If you are purchasing new materials, ask the contractor for maintenance tips to extend the shelf life.
Are there building codes to consider when using sustainable materials? Ask your green contractor if there are building code restrictions related to the alternative materials you are planning to use. Before proceeding with any green construction project, it's best to double-check local building standards and consult with regulatory authorities for corresponding structural requirements.
Do you take climate and weather conditions into consideration? It is important to know how the climate or extreme weather conditions will affect the building's layout and design. Ask your green contractor how the home's orientation and location may influence window exposure, the recommended height for the ceiling, and the type of roof that suits hot or cold climates.
Can you give a timeline of the green project? Like any construction or remodeling work, ask the green contractor if they can give you a fixed start and end date. Having a timetable will give you a better idea of what type of work needs to be done and what kind of materials are necessary. Proper communication and documentation can help you track the progress and address any changes that may affect the timeline.
Asking the right questions will take you one step closer to that dream home. Do you have other questions about environmental compliance in construction? Let us know in the comments section.
---
Sources:
http://home.howstuffworks.com/home-improvement/construction/green/10-questions-to-ask-green-contractor.htm
http://www.huffingtonpost.com/2012/02/28/green-building-questions-contractor_n_1307207.html
https://www.greenbiz.com/blog/2005/09/15/ask-green-architect-top-ten-green-building-questions#top
https://www.wbdg.org/resources/green-building-standards-and-certification-systems
Author's Bio
AUTHOR FULL NAME: Matt Luman
HEAD SHOT OF AUTHOR:
BIO OF AUTHOR:
Matt Luman is the EHS Product Marketing Manager at 360Training.com. He is an OSHA-authorized Outreach Trainer for General Industry and Construction. Prior to coming on board with the team, Matt worked for many years in the Oil and Gas Industry, spanning numerous sectors. He's done everything he could in the industry, from washing trucks to developing EHS management systems. As EHS Product Marketing Manager, he is focused on creating lifelong industry learners.
EMAIL: matt.luman@360training.com
COMPANY WEBSITE: http://www.360training.com/environmental-health-safety/
LINKEDIN PROFILE URL: http://www.linkedin.com/company/360training
FACEBOOK PROFILE URL: https://www.facebook.com/360training
YOUTUBE PROFILE URL: https://www.youtube.com/channel/UCEm0xRdBrCtR3lsoMBol9XA
TWITTER PROFILE URL: https://twitter.com/360training
GOOGLE+ URL: https://plus.google.com/+360trainingdotcom
---