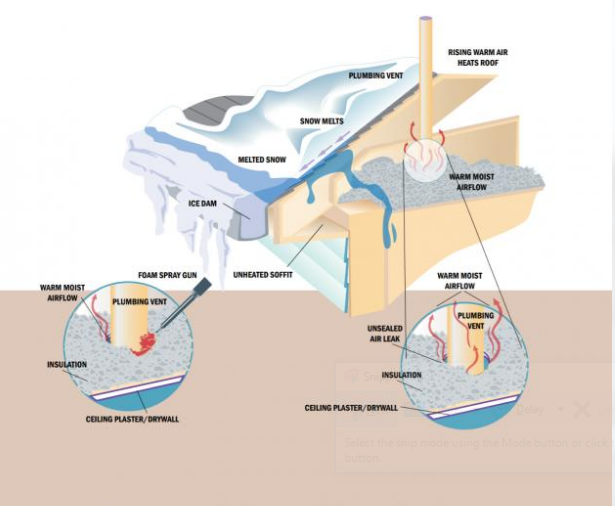 Ice dams, both awe-inspiring and terrifying, are
showing up on many Minnesota homes this winter

thanks to heavy snowfall and extreme cold. Find out how to deal with ice dams now and prevent them in the future, which can also save you money on your heating bills.
What to do (and not do) now
One way to prevent ice dams is by removing snow from your roof. While you can try to do it yourself with a snow rake, it may be best to hire a professional snow remover, especially if it takes getting on the roof or using a ladder. Put safety first. If you have an ice dam that is already causing water damage to your interior ceilings and walls, hire a professional ice dam removal service that uses steamers.