All of us have played a part in the current global environmental crisis. Why not act now?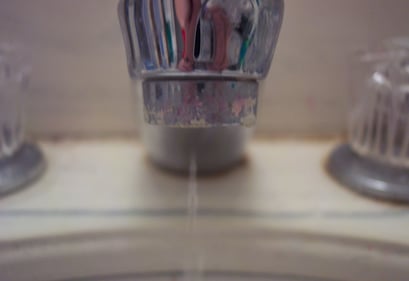 Scientists have been warning us about the consequences of global warming for ages—and now we are witnessing rapid, unwanted change in storm patterns, extreme temperatures and wildlife extinctions. We need to act now.
So, why not begin to take steps now? Here are some simple ways to make your home more eco-friendly. There is a lot more you can do, but let's start with five basic areas of improvement.
1. Be Careful with Water
A few years ago, water scarcity seemed to a problem plaguing only the underdeveloped nations of Africa and Asia. Today, 14 out of the 20 megacities in the world suffer from water scarcity. Your city or region could be one of them—or perhaps the next one—to join the list. The corporate and industrial world is part of the issue. Household water makes up the rest.
According to EPA, Americans use at least 30 percent more water than they need, and waste around 900 gallons per year due to household leaks. There many ways you can save water in your home. Here are a few tips to follow.
Install WaterSense label fixtures and appliances to reduce your water consumption.

Turn off the tap or shower while you brush your teeth, shave, shampoo or even scrub the dishes.

Run dishwashers and washing machines only on full load. You alone can save around 320 gallons per year.
Bathrooms are rooms in which people invest a lot of money. Make that room eco-friendly to enhance the sense of peace and comfort.
2. Insulate Your Pad

According to the World Business Council for Sustainable Development, buildings consume 40 percent of the energy globally. A huge part of that energy goes into heating and cooling. Better insulation is the answer to this issue. Insulation slows down the process of heat escaping or entering your home. Your home stays cooler in summer and warmer in winter with no excessive heating.
So, while many people consider it a hefty investment, it is likely to pay for itself within a matter of years. It is because your savings on the energy bills would be huge. Here are some home insulation tips as recommended by the government.
Install low E storm windows to save around 30 percent annually.

Remodel your home with blown-in cellulose insulation, spray foam or blown-in fiberglass products for walls.

Make sure all the air leaks are carefully sealed. Spray foam does a good job around pipe penetrations and old window jambs.

Insulate water pipes and water heater tanker.

Add insulation to attics, basements, and air ducts.
With that said, make sure your home has a proper ventilation system to allow fresh air and natural light to reduce air conditioning and lighting usage in summer.
3. Eliminate Phantom Energy Menaces
Eco-friendly fixtures aren't the only way to reduce your household energy consumption. Use devices such as Belkin Wemo Insight smart switches to identify any element that consumes a high amount of energy in your home. Pay special attention to ppliances that date back to the time when no one cared about carbon emissions. Most of those appliances had no Energy Star rating. Even if you are proud of keeping your grandma's refrigerator in working condition, take it to your nearest recycling center and move on.
From TVs and refrigerator to fixtures and switchboards, energy leeches abound around your home. Make a switch to smarter and efficient alternatives with a higher energy star rating.
4. Buy Natural Cleaning Products
You may not realize the amount of damage your obsessive cleaning does to the planet. Cleaning products contain a numerous toxins that end up in riverways and ultimately, oceans. These toxins don't just go away and vanish. They linger in our atmosphere, add to the carbon footprint, encourage algae blooms and de-oxygenate coastal areas.
Natural cleaning products usually offer a greener alternatives to those harmful cleaners. While you can create your own cleaners using household ingredients such as lemon, soda, and vinegar, you can also buy biodegradable products with a Green Seal or any other stamp of approval from any eco-labeling organization such as EPA and EcoCert.
5. Paint it Green
Lead in wall paints was banned ages ago, but there is still a long list of toxins in brand paints in the market. The production alone, according to WHO, contributes to 30 percent of the toxins in our environment. These paints contain Volatile Organic Compounds VOCs that release toxic fumes in our environment, and the process continues for years even when you can no longer smell the paint.
Now there are many health risks for anyone who lives inside that building but that's not where it stops. VOCs can react with the oxygen in the atmosphere to create a "bad layer" of ozone. This causes the greenhouse effect and further expedites global warming. Household paints contribute to nearly 5 percent of VOC emission across the globe.
Thankfully, we have greener options with zero VOC paints. However, you must read the label to make sure it is free of other harmful additives as well.
The Final Word – Make a Mindful Decision
It is never too late for a greener change. There is a lot you can do to make your home more eco-friendly. Sometimes, however, it makes more sense to make a move towards a home that is already built up to the greener standards.
Consider all that needs to be done to convert your home into a greener, cleaner abode and compare the cost with the cost of moving to a new home. Be wise, be smart, and your home will become less of a burden on local ecosystems.
Author Bio:
Jenny Harrison is a passionate home and lifestyle blogger. She loves to engage with readers who are seeking home and lifestyle-related information on the internet. She is a featured blogger at various high authority blogs and magazines in which she shared her research and experience with the vast online community. Currently, she is associated with NYC moving company 'All Around Moving Services Company Inc.' Specializes in arranging and assembling services of professional and skilled local movers locally in New York City as well as areas in New Jersey, Connecticut and the Miami Dale area in South Florida. Follow her on twitter @MJennyHarrison for more updates.
---