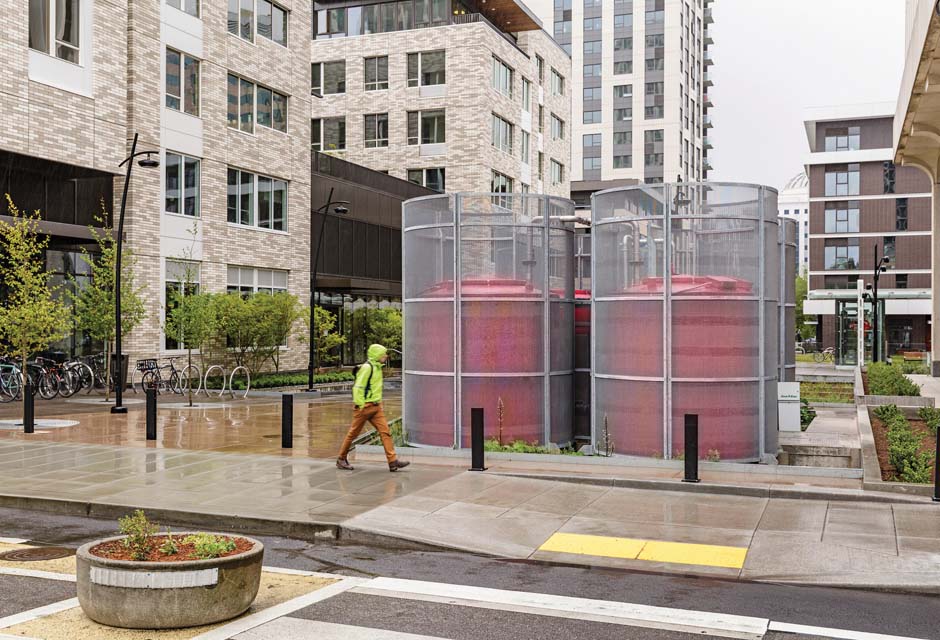 A multi-use project in Portland, Oregon, showcases onsite wastewater and stormwater treatment.
Walking down the pedestrian corridor among the new modern buildings at Hassalo on Eighth, you'd never know the site was an asphalt parking lot just a few years ago.
Hassalo on Eighth is an ambitious multi-use project located in Portland, Ore.'s Lloyd Center District. Designed by GBD Architects, it consists of three new buildings and an existing office tower centered around a newly created pedestrian corridor and plaza. Together, the new buildings add 657 residential units and thousands of square feet of ground-level retail to a neighborhood previously dominated by office buildings and parking lots.
Read More