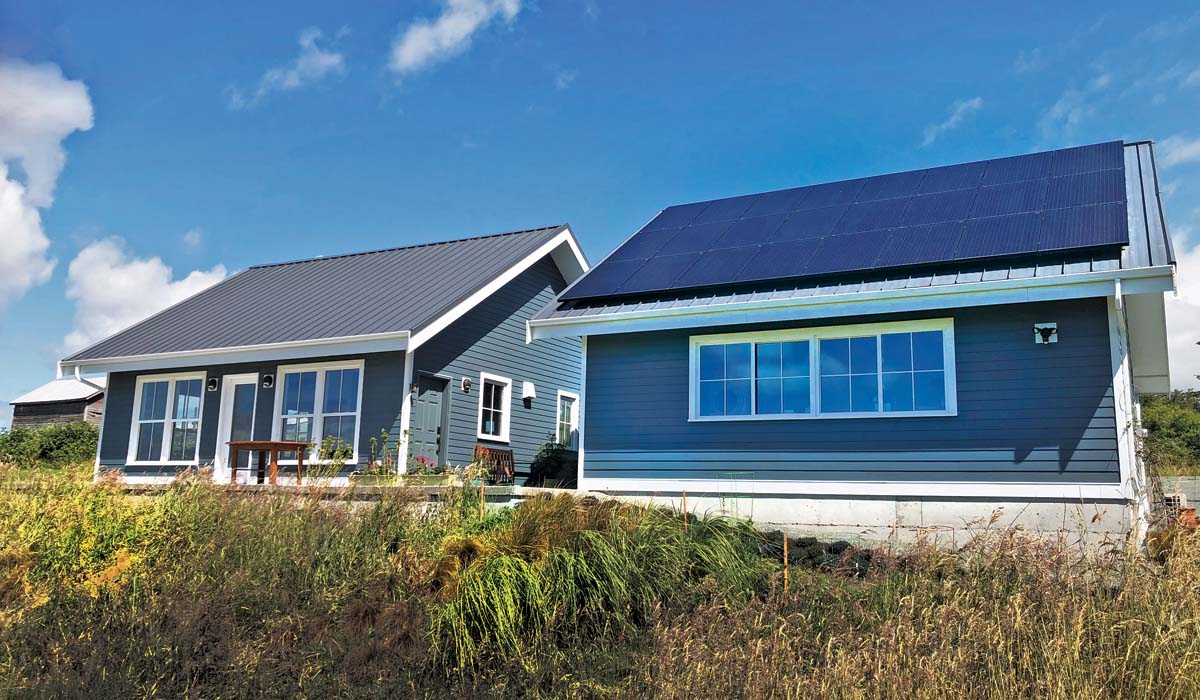 Small, straightforward and near net zero, this tiny home easily takes the place of larger living quarters.
Owners of the Strickland Residence in Oak Harbor, Wash., may one day build their oversized dream home. Or maybe not: At the moment, the 784-square-foot, two-bedroom "guest quarters" more than meets their needs.
"The owners are enjoying the smaller home and the relaxed lifestyle that comes with it," says Ted Clifton, the project's builder and designer, and president of Clifton View Homes in Coupeville, Wash. "They're considering not ever building the 'main house,' or at most, making it about the same size as this one."
Number one on the "must-have" list was zero energy performance. For Clifton, that meant including structured insulated panels (SIPs)—Premier Building Systems Neopor 6-1/2-inches thick in the walls, 10-1/4 inches in the roof—for maximum performance. In general, the home was designed with SIPs in mind: The heights of walls, pitch of the roof, and spans of roof SIPs were all optimized for passive solar gains and active PV system exposure, Clifton notes.
Read More