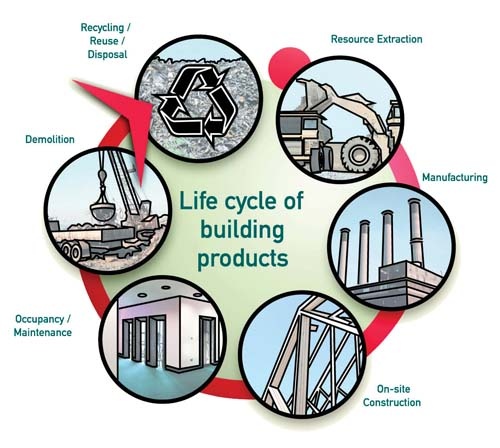 Environmental Product Declarations are helping to drive change in green construction.
In recent years, building and design professionals have witnessed a significant shift in what is considered a sustainable construction project.
The more-stringent requirements of the new U.S. Green Building Council (USGBC) Leadership in Energy and Environmental Design (LEED) v4 rating system have raised the bar for project teams with sights set on LEED certification. The same has been true for building product manufacturers. Earlier versions of LEED allowed manufacturers to make sustainable product claims based on one attribute, while the product's other attributes may not have made the grade. Under LEED v4, however, manufacturers are being asked to provide more detailed information on material content and comprehensive environmental impact before their individual products can be considered for a green product designation.
Read More