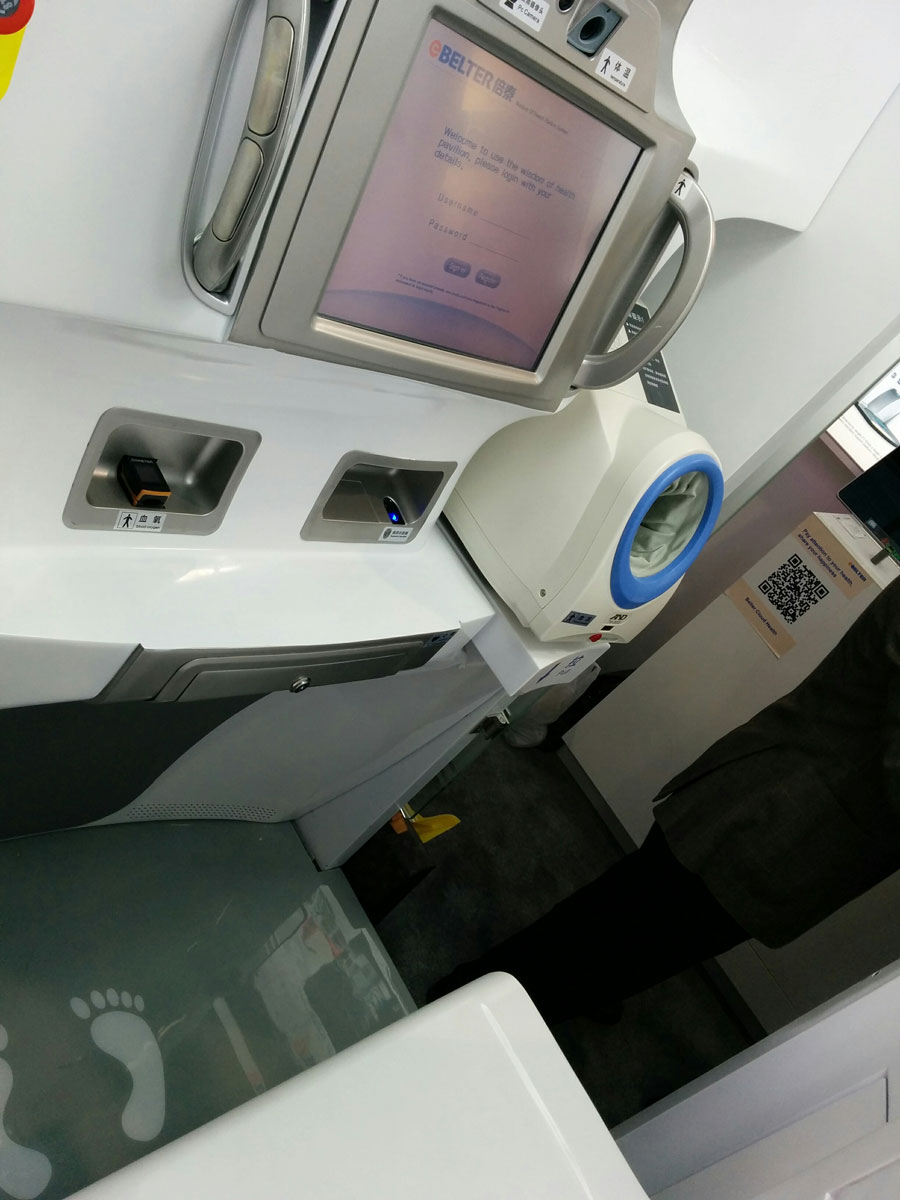 No doctors. No waiting rooms. Just put your arm in here and your finger there and wait for a reading. Idiocracy, anyone?
Sitting in this prototype health kiosk at the CES show in Las Vegas, I couldn't help recalling that disturbing scene showing what health care clinics of the future are like, from the underrated movie Idiocracy.
But as is often the case, futuristic fantasy becomes reality. The kiosk, shown, offers a whole menu of possible diagnoses. Like the Idiocracy units, you stick your arm into an ominous looking hole and presumably it takes your blood pressure. No telling what other things may happen in there.
As I began to write this article, I did a little research to find out how far along this "self-serve" trend is, and not suprisingly, it's already "a thing."
Read More