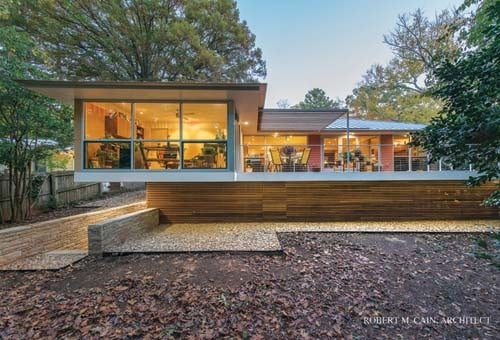 Visible changes blended with hidden additions make this home sustainable from top to bottom.
Photos by Robert M. Cain, Architect
CALL IT A CASE OF AGE before beauty. When a 1950s ranch-style home just outside of downtown Atlanta began to show its years, the owners decided it was time for a "redux." The 2,100-square-foot dwelling was completely gutted and renovated to include several sustainable features and eye-catching design work on the interior and exterior.
Read More