A super-green hotel in New York showcases eco-conscious ideas fit for any large property.
In their own way, hotels are a form of multi-family residence, providing temporary living quarters for a day or weeks. And with travel groups like TripAdvisor and the Global Business Travel Association reporting hotel guests' continuously rising preference for green products, building eco-friendly hotels makes more sense now than ever.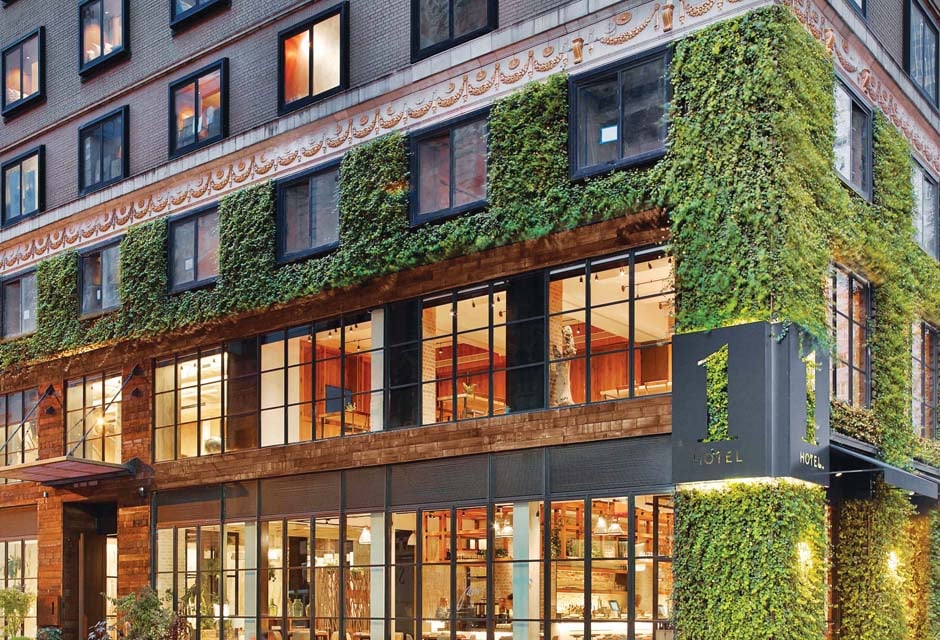 Lighting and environmental controls for each of 1 Hotel's rooms were made accessible with a mobile app designed to meet guests' demands and simplify matters for hotel staff. Image credit: Starwood Capital Group
Starwood Capital Group, the developer and operator of 1 Hotel, a 229-room "eco-conscious" hotel near New York City's famed Central Park, figured that out several years ago, according to Billy Lally, president of Mode:Green. Starwood began construction on the site in 2014, opened it in 2015 and has seen nothing but positives since, he says.
Starwood made 1 Hotel into "the ultimate green hotel" by including Earth-friendly features such as reclaimed wood, 100 percent organic cotton bed linens, and clothes hangers made from recycled paper. Fixtures are ultra-green as well, including Triple Clear water filters in taps, sinks and showers, state-of-the-art energy-efficient heating and cooling systems and built-in LED lighting.
Starwood's chief goal was to offer a guest experience driven by convenience, luxury and sustainability, according to Lally. Mode:Green was brought in to help Starwood achieve that goal by designing and installing lighting and custom automation solutions that addressed all customer needs.
On the Bright Side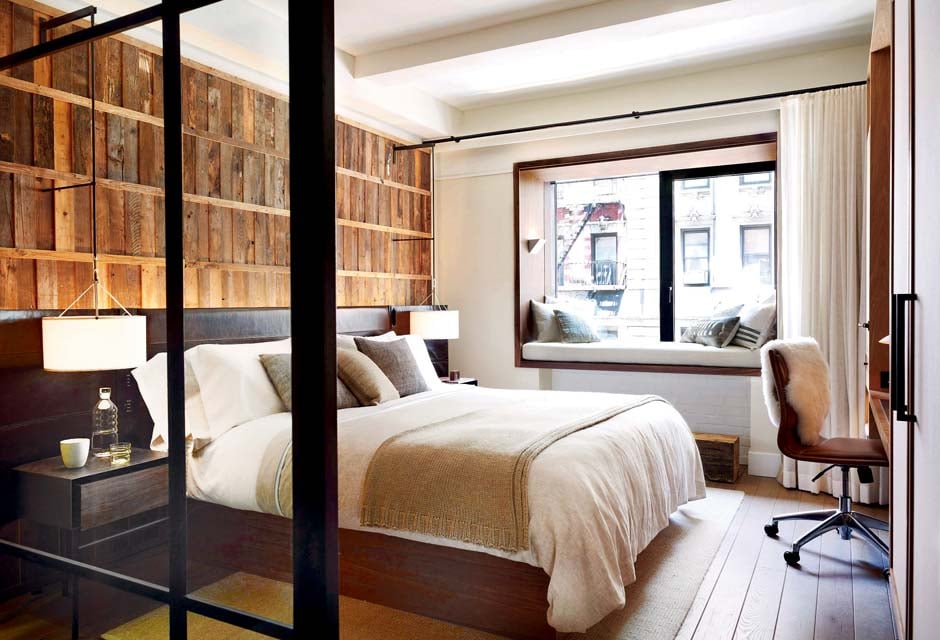 Billed as "the ultimate green hotel," 1 Hotel near Central Park in New York City uses eco-friendly tactics to provide guests with lodging that is convenient, luxurious and sustainable. Image credit: Starwood Capital Group
Mode:Green's task was not a small one. All 229 of 1 Hotel's guest rooms were outfitted with redesigned LED lighting fixtures, and the lobby was illuminated with over 250 zones of LED lighting. Starwood insisted on that type of lighting from a sustainability standpoint, according to Lally.
The company got smart with its lighting, installing a Crestron automated system that adjusted brightness using an astronomical clock. This effectively allowed the hotel to follow the sun. "The lights self-adjust every day of the year," Lally says. "Hotel staff rarely have to worry about them. They can focus on other parts of hotel management."
Another Sustainable Selling Point: Mode:Green
Mode:Green also partnered with mobile app Fingi to provide guests and staff automated remote control of numerous, must-have room features. Guests receive an Android smartphone upon check-in and can use the app to control their rooms' lights, temperature and television. Meanwhile, hotel operations staff can control room settings to ensure that energy usage is kept to a minimum once a guest checks out.
1 Hotel receives ongoing service and support from Mode:Green to keep everything running smoothly. "We often go in after the project is completed to tweak the system based on how it's being used by actual guests," Lally says. "It's very important here, given how much the lighting system is in use."
Starwood Capital has continued to open 1 Hotels in New York and other states, and has also ventured into locales outside the U.S. The corporation says it plans to use Mode:Green's services when possible.
"It's important that the industry stay ahead of the curve when it comes to green technology, and that's what we try to do," Lally says. "Who knows where things will be a few years from now?"