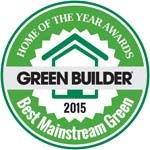 Built to withstand tough New England storms, this custom home also achieves a -23 HERS Index score.
THIS TRADITIONAL LOOKING New England home was designed by homeowners Elizabeth Wegner and Carl Benker with three goals in mind: durability, energy efficiency and health. The home reflects the couple's desire to substantially reduce their negative environmental impact on the world. It was built by Glastonbury Housesmith, which constructed the first LEED certified Gold house in Connecticut. The house was constructed to meet the most up-to-date residential building codes (2012 IRC, 2012 IECC) rather than those which are required in the state. The most notable requirements of the new codes are a stronger structure to withstand high hurricane winds and exterior insulation outside of the wall sheathing to prevent condensation—and subsequently, mold and/or rot—within the walls. An Uponor fire sprinkler system was also integrated with the domestic cold water plumbing.
PROJECT STATS
NAME: Below Zero House, South Glastonbury, CT
BUILDER: Robert Dykins, Glastonbury Housesmith
ARCHITECT/DESIGNER: Elizabeth Wegner and Carl Benker
PHOTOS: Glastonbury Housesmith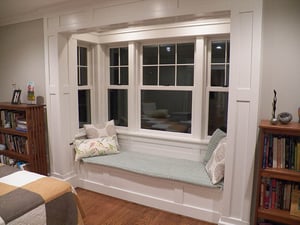 The building envelope consists of a Thermomass System CIP foundation (R-20) and FOAMGLAS under the slab (R-17). The wall framing is sheathed with the Huber ZIP System panels, which are Structural 1 rated. Owens Corning's PROPINK L77 blown-in fiberglass fills the stud bays (R-24), and Roxul ComfortBoard was installed between the sheathing and siding (R-11). The rafters are insulated to R-58 with 5 inches of Icynene ProSeal closed-cell foam and 6.5 inches of Owens Corning PROPINK L77 blown-in fiberglass.
The house was built using many low-VOC, GREENGUARD-certified components, including insulation, drywall, joint compound, paints and wood finishes. Additionally, energy recovery ventilation was installed with dedicated ducts to remove air in trouble spots (such as bathrooms) and to supply pre-conditioned fresh air to the home.
The house meets LEED, NGBS, Energy Star, and DOE Zero Energy Ready standards; its performance has been verified by third-party review and onsite testing. It achieved a HERS score of -23 and was recognized in RESNET's Cross-Border Challenge this year.