Winners of The Startup Showcase and Place By Design competitions to be announced at SXSW Eco®.
SXSW Eco is known for creating an environment for business leaders, investors, innovators and designers to drive economic, environmental and social change.
The Startup Showcase, now in its fourth year, is a rapid-fire pitch competition spotlighting innovative early stage companies in the areas of Energy, Internet of Things + Software, Reuse + Recycling, Social Impact, Supply Chain + Product Innovation, Water and International Innovations. Finalists in these categories were selected out of a pool of hundreds of applicants from around the world and will compete at SXSW Eco in front of a live audience and panel of Judges. In the past three years, participating companies have gone on to raise close to $40M in funding and acquire global brands as clients.
Place by Design, SXSW Eco's design competition, celebrates projects that achieve a positive social and environmental impact through the creation or re-imagining of public space. Finalists in the categories of Art + Interaction, Data + Tech, Resilience, Social Impact and Urban Strategy will compete at SXSW Eco in front of a live audience and panel of Judges.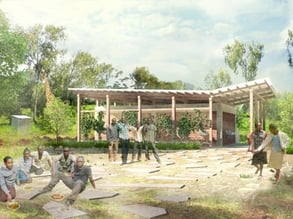 A Place to Go. A volunteer-led effort to construct a biogas toilet for the Jitegemee School in Machakos, Kenya. The project will replace an existing pit-latrine, recycle waste, and provide renewable energy to power stoves in an adjacent kitchen. (Place By Design Finalist)
Additionally, SXSW Eco recently announced a Utility Track in partnership with Energy Thought Summit. This track features speakers such as Badar Khan (Direct Energy), Kurt Stogdill (Austin Energy), Leah Guzowski (Argonne National Laboratory), Steve McBee (NRG Home) and more.
The Utility Track will include presentations on:
The Futuristic Grid

New Era of Retail Energy

Drivers of the Next Grid

Home Beyond Walls

Distributed Energy and Prosumers
SXSW Eco will feature three days of informative panels and workshops, inspirational speakers, intensive coaching programs, pitch competitions, workshops, networking events, receptions and more.
Register here.