Popularity of the WERS Program is picking up across the country as the first training course fills up.
SANTE FE COMMUNITY COLLEGE'S (SFCC) EnergySmart Academy is scheduling a second Water Efficiency Rating Score (WERS) training course for June 14-16, 2016. The inaugural training course being held March 8-10, reached capacity quickly and now has a waiting list. The EnergySmart Academy is a nationally recognized training center specializing in energy efficiency, green building and sustainable technology trainings.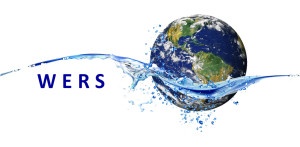 "Santa Fe Community College is delighted that our first WERS class has had so much interest, not just from Santa Fe but around the state and nation," said Amanda Hatherly, Director of the EnergySmart Academy.
WERS is a predictive, performance-based approach to residential water efficiency and water resource management. The WERS is the culmination of calculations that consider the loading from principal plumbing fixtures, clothes washers, structural waste, and outdoor water management. Potential rainwater and greywater catchment are also calculated. Applicable for both new and existing single-family and multifamily residential properties, it uses a scoring scale of zero to 100, with zero being the most desirable and 100 representing the baseline home.
"We figured interest in the WERS class would be strong in New Mexico, where WERS is cited in the compliance rules for the state's extremely popular sustainable building tax credit," said Mike Collignon, Executive Director of the Green Builder® Coalition. "Interestingly, one-third of the class attendees are from outside the state."

Discussions are already underway to hold WERS training courses in Florida, Georgia and Illinois. "We believe there is a pent-up demand for water efficiency across the country, but it's hard to know where to start if there are no benchmarks", Collignon added. "The WERS program provides a snapshot of where we are, so we can better formulate a path to increased water efficiency."
The Green Builder Coalition is the program sponsor for the WERS program. The Coalition is a not-for-profit association dedicated to amplifying the voice of green builders and professionals to drive advocacy, information and education for more sustainable home building practices. As an action-oriented community of green builders and professionals they are dedicated to creating stronger standards for sustainable, more environmentally responsible home building.
In addition to a soon-to-be-released online course component offered by SFCC, The Coalition will continue to work with SFCC and other educational partners to expand the number of in-person training opportunities across the United States. To request more information on the in-person course scheduled for June, please contact Amanda Hatherly at 505-428-1805 or Amanda.hatherly@sfcc.edu .
---
© 2016, Green Builder Media. All rights reserved. This article is the exclusive property of Green Builder Media. If you would like to reprint this content, you are free to extract a short excerpt (no more than 1/4th of the total article), as long as you 1. credit the author, and 2. include a live link back to the original post on our site. Please contact a member of our editorial staff if you need more information.