The home rule state allows third parties to enforce codes, but doesn't mandate them. Here's a closer look at what that means for builders and inspectors.
For some, the word "Texas" conjures up thoughts of cowboys, horses and the Wild West. To some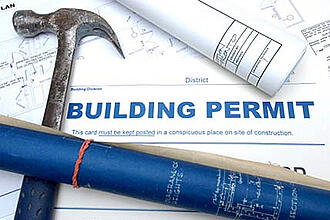 extent, that's still apropos. Texas adheres to the 2009 International Residential Code (IRC) (and its energy chapter) when it comes to building new homes--yet it's a home rule state, so jurisdictions ultimately decide whether to adopt the baseline or go with a stronger code. To make things even more convoluted, each jurisdiction operates on its own timeline, so there are a variety of codes, amendments and practices.
The same is true for the use of third-party plan review and inspection. It's not technically a statewide program, as there is no mandate to use third parties; it's just allowable. It should be noted that while Texas state law requires ICC certification for anyone engaged in energy code enforcement, the local jurisdictions establish the practices and requirements. In a state that has such varied building requirements, should the program become standardized to produce consistent quality, or remain flexible to accommodate varying rules?
History/Background
A third-party plan review and inspection is an option for jurisdictions to utilize if they feel they are understaffed or don't have the time or resources to enforce their codes. Any code can be enforced through the program; it's not restricted to energy or building codes. It was first implemented in Austin on January 1, 2008, with Austin Energy driving the effort. The cities of Dallas, Richardson and Frisco started requiring Energy Star (version 2) in 2008, and with that came the need for an inspection using the thermal bypass checklist. While this is usually conducted by a certified HERS rater, there was an allowance for BPI-trained individuals.

A couple of firms were in the market early. Texas HERO is a 10-year-old non-profit that represents energy raters, energy auditors and home performance professionals. With HERS raters all over the state, they have been able to assist jurisdictions that lack adequate budgets or staffing to conduct performance testing. The Bureau Veritas is an international testing, inspection and certification firm. They have employees in Texas, though they tend to focus on inspections and plan reviews and less on performance testing. That last note is important, because the 2012 and 2015 IECCs, as well as Energy Star version 3, call for performance testing as a requirement for compliance. In the past six years, many more firms have opened in the state, making their services available as well. If the requisite ICC certification is obtained, any of the aforementioned professionals could provide energy code inspections.

Since it's an option, akin to an entrée on a menu, there was never a question of resistance from jurisdictions. Some embraced the help, and according to the Southwest Partnership for Energy Efficiency as a Resource (SPEER), the use of third-party reviewers and inspectors is growing. Some remote communities don't have many third-party vendors to choose from, so it can drive them to contract with a single vendor. More populated areas, like Arlington, TX, have a pool of professionals, similar to how banks have to select an appraiser. It should be noted, however, that some jurisdictions refuse third-party reviews and inspections because they have already invested in the staff and infrastructure.

A number of North Central Texas communities are adopting the 2012 IECC, but with amendments that are recommended by the North Central Texas Council of Governments, or NCTCOG. This group has a coordinating committee and four advisory boards that review the most recent model codes and develop regional amendments. The NCTCOG's executive committee has to endorse the results of the review and subsequent recommendations. These amendments, developed through public meetings, generally keep the wood-frame wall R-value and equivalent U-factor requirements at 2009 IECC levels, ease ACH50 requirements, etc. (This dilution of the energy code is certainly not unique to Texas.) The good news is that "NCTCOG encourages jurisdictions in North Central Texas to adopt the […] model construction codes along with their respective regional amendments as expeditiously as their local code adoption process will allow." Anyone can review the group's amendments to the 2012 model codes by visiting their site.
A Contractor's Perspective
Marvin Young of Assured Home Performance operates his company out of the Dallas/Ft. Worth area. He is a practicing third-party reviewer and inspector who focuses on energy code compliance. He has to navigate varying requirements of the different municipalities, and while it can be difficult, he views the difficulty as part of his professional responsibility. Young's value is generated not only in keeping the different rules straight, but also fulfilling the respective code officials' interpretations or preferences.
Young says builders are always looking to make the most economical decision possible. Some builders he works with are careful about following the code, while others are "trying to skirt the edge and still pass." Tension can develop when trying to marry the builder's economic goals with the code requirements. In those instances, he adds value by innovating solutions and serving as an intermediary between the code official and the builder.
For example, Young was working with a production builder and was having difficulty getting the plans to comply in a particular jurisdiction—without causing the builder to make significant changes to all their plans and processes across the Metroplex. Young worked out a couple of options, met with the builder and code official and found a way to satisfy the intent of the code requirement.
Young points out that the state energy office recommends a publicly available, online tool created by Texas A&M called the International Code Compliance Calculator, or IC3. State-approved use of Energy Gauge, RemRate and IC3 is usually written into ordinances. IC3 also accommodates the NCTCOG amendments.
While he does not think the third-party program should be standardized, there is one thing Young would change. He feels if third parties are called in for inspections and testing, then they should be a mandatory part of the plan review process. He notes that an ordinance can be passed that requires third-party energy code inspections, but without a requirement for a third-party energy code plan review, it can put the inspector in a tough spot. This can especially be true when the energy related features of the plans are atypical in order to pass a code compliance simulator such as IC3. Young feels that many jurisdictions don't have the resources to hire building officials trained to recognize such unique features in energy code plan reviews. That's where the third-party program can provide great value.
Commentary
As we start to see states adopt the 2012 IECC, and especially the 2015 IECC with its HERS compliance path, we feel many are going to look closely at some form of third-party plan review/inspection process. (Illinois and Iowa are already moving forward with a third-party program.) Formulating a best practice seems ideal for a state with consistent, statewide requirements. As discussed above, while it may not be the perfect solution in home rule states, it could be an opportunity to clearly demonstrate energy code compliance in states that has accepted American Reinvestment and Recovery Act (ARRA) funds.
Clarification
In the May edition of Code Watch ("Las Vegas Energy Code for Retrofits Challenged"), we retract the statement that Councilman Beers pressured the city manager to terminate Don White's employment. We also wanted to be clear that Mingo's did not benefit from the code change because the tenant improvement project was completed before the code change was finalized. Finally, we encourage you to read the updated article on the Green Builder® Media website, as it has both updated and new information.
Resources
NCTCOG's Recommended Amendments to the 2012 International Energy Conservation Code, Climate Zone 3.


---
© 2016, Green Builder Media. All rights reserved. This article is the exclusive property of Green Builder Media. If you would like to reprint this content, you are free to extract a short excerpt (no more than 1/4th of the total article), as long as you 1. credit the author, and 2. include a live link back to the original post on our site. Please contact a member of our editorial staff if you need more information.