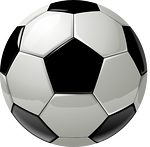 If you watched any of the World Cup coverage from this summer, you may have heard soccer/futbol referred to as "The Beautiful Game". However, for some Americans (myself not included), the game is 22 players on the same field, with little to no action occurring.
The same might be used to describe the situation surrounding residential green codes. It's true that the IgCC exists, but the only existing low-rise residential path is the National Green Building Standard, a points-based green building program managed by NAHB. (By the way, the NGBS is only cited because the ICC Board overturned the 2011 vote of the ICC membership. Even then, its inclusion is in question after the 2014 Memphis hearings.) To date, only 3 of the 40,000+ jurisdictions have adopted the NGBS.
And this is really no surprise; one only needs to look at NAHB's green building policy. There, for all to clearly see, is their support for voluntary green building initiatives. That means they're not going to push for anything mandatory, opting to let the ostriches keep their heads in the sand ad infinitum.
When we offered our one-page checklist of basic sustainable requirements, the line of opposition was long and ran the gamut from NAHB and BOMA on one end of the spectrum to energy efficiency advocates on the other. Some thought we were going too far, while others said we didn't go far enough. Some wanted to protect their monopoly within the code; other associations were defending their member companies' ability to make sustainably inferior products. And, our proposal ran counter to a larger movement to rid the IgCC of residential altogether.
I get the argument that codes should be about health and life safety. However, one's interpretation of those words pulls the green topic into a gray area. Health: what about the health (thanks to indoor air quality) of the occupants? Life safety: what about the safety of our planet's resources and atmosphere, or building more resiliently to withstand the next natural disaster?
The IgCC appears to be an utter mess when it comes to this topic. So where would a jurisdiction looking to adopt a green residential code turn for leadership and guidance? (And yes, there are such jurisdictions out there.)
I'm struggling to find an answer to that question. The IgCC would be the most logical place, in my book. After that, I'd think about ASHRAE. However, they recently entered a partnership with ICC and NAHB on the NGBS. While this will bring an additional (and welcome) level of technical expertise to that development process, this move signaled to me that ASHRAE would not be looking to introduce a green code. I guess it doesn't preclude them from doing so, if the partnership proves unsuitable for their needs. But I'm not going to hold my breath on any new developments.
There are many great voluntary green building programs out there in addition to the NGBS, including: Energy Star v3, LEED for Homes, Passivhaus, Greenstar, Earthcraft, Austin Energy's Green Building Program, Living Building Challenge, Well Building Standard, ALA's Health Home, Enterprise Green Communities, ecoSelect, Masco's Environments for Living, as well as state-level programs such as Built Green New Mexico or Florida's Green Home Certification. (If I overlooked any, it was unintentional.) The problem is that, as much as you and I might like to see it, the market isn't flocking to these programs. I did the research 3 years ago, and since the advent of LEED for Homes and the NGBS, approximately 13% of new homes had been certified. I'm guessing the needle hasn't moved much since. Even if the total has doubled (and that's an unlikely if), we're still talking about 3 out of 4 new homes not building green.
The bigger issue is that none of these were designed to be codified. So we're left with… (chirping crickets). Well, it's not quite that dire. Jurisdictions have decided to craft their own requirements. Dallas looked to the IgCC but made many amendments for residential structures. Scottsdale, AZ devised their program due to the lack of an ICC option. Some jurisdictions, like two in California, have one-off requirements like solar panels on all new homes. I'm no production builder, but if this maverick trend continues, the dichotomy could prove maddening.
One thing is certain: a widely adopted code would have more impact than all the voluntary programs combined. Some might view me as an optimist, but I believe it's a matter of when, not if. It sure would help if there was a home for a low-rise residential green code. Until that time comes, it seems we'll all just exist in the same field and wait for some action.
---
© 2016, Green Builder Media. All rights reserved. This article is the exclusive property of Green Builder Media. If you would like to reprint this content, you are free to extract a short excerpt (no more than 1/4th of the total article), as long as you 1. credit the author, and 2. include a live link back to the original post on our site. Please contact a member of our editorial staff if you need more information.