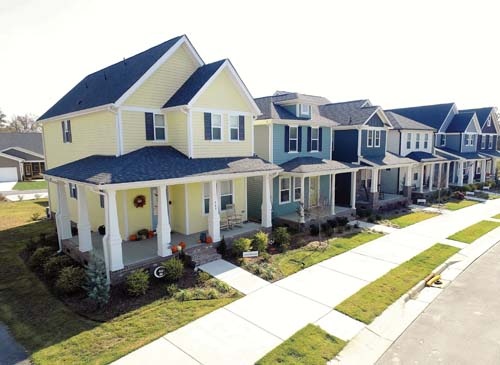 Wendell Falls offers homeowners a chance to soak up some sun.
Demonstrating that near-net-zero homes can be affordable for more North Carolinians, a new development just east of Raleigh combines solar panels, a home battery and sustainably built homes that are 23 percent more energy efficient than the average local home.
At Wendell Falls (www.wendellfalls.com), a 3,348-home master-planned community, low-E windows, advanced framing, high-efficiency lighting and appliances, WaterSense-certified faucets and toilets, tankless water heaters and third-party blower door, duct and exhaust flow testing combine to deliver an average low Residential Energy Services Network Home Energy Rating System (HERS) score of 63. However, what really sets this 1,267-acre project apart is the opportunity to incorporate rooftop solar panels and a Tesla home battery, delivering greater grid independence at an affordable price point.
Read More