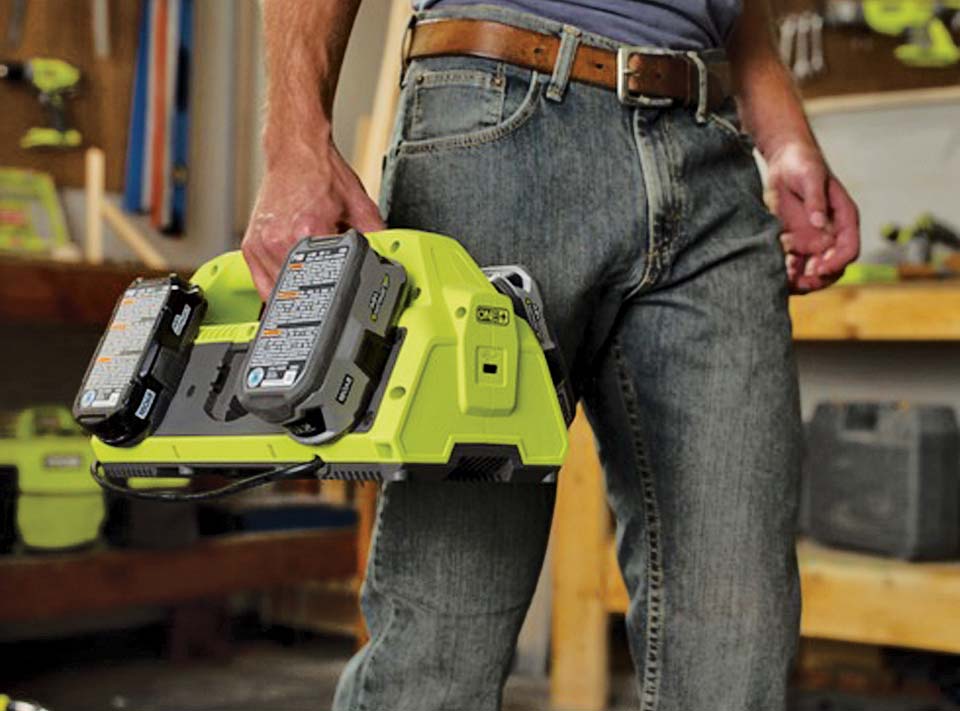 New tools and battery systems bring the off-grid solar jobsite a step closer.
When Ryobi unveiled its new 18V One+ 10-Inch Miter Saw, the time seemed right to test the viability of an all-solar-powered jobsite. I already owned a number of the Ryobi tools that use the same battery, along with a Ryobi P131 in-vehicle charger (a must), so I had them round out the suite for me with the miter saw, a P5231 orbital jig saw, a five-inch random orbit sander P411—and a plug-in, six-port battery supercharger.
My friend Oscar van Loveren is a well-informed solar dabbler and airline pilot. He walked me through the basic mathematics of watts, amps and capacity when it comes to solar charging. He agreed that 200 watts of photovoltaic should be enough to bring a 100-amp, 12-volt battery up to charge over the course of a sunny day.
Read More