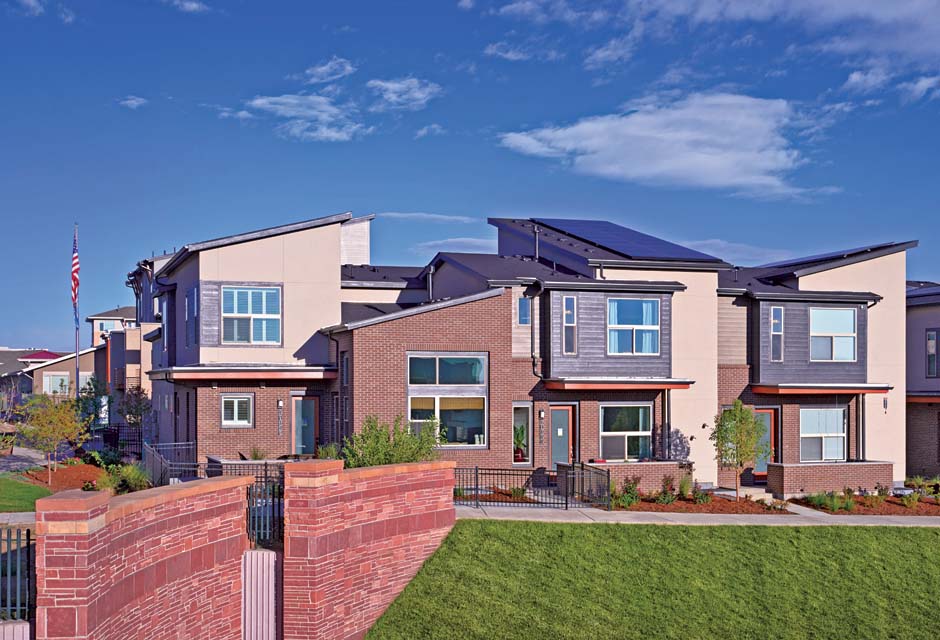 This high-performance project demonstrates carefully planned and executed planning and product selection.
Zero energy construction is front and center at the Lowry site in Denver, where Thrive Home Builders has constructed 34 single-family homes to the high energy-efficiency criteria of the U.S. Department of Energy (DOE)'s Zero Energy Ready Home (ZERH) program.
All 34 homes are expected to perform as zero energy homes—a home that makes as much energy as it uses—offering owners $0 in energy costs over the course of a year. DOE selected one of the 34 homes as a winner in its 2017 Housing Innovation Awards. The winning home achieved a calculated Home Energy Rating System (HERS) score of 4, with projected annual energy costs of negative $11 per year.
This home, like all 34 of the homes at Lowry, and like every home Thrive builds, is constructed to the DOE ZERH program criteria, providing a highly energy-efficient, solar-ready home.
Read More