With the amount of conferences growing each year, what are organizers doing to stand out and engage their attendees?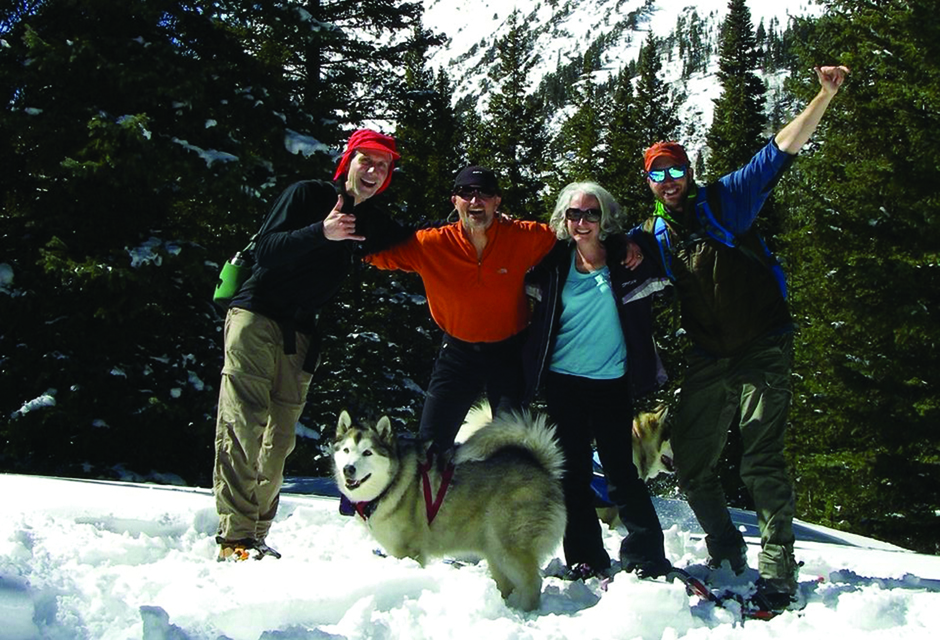 WinterCAMP is designed to get people out of their comfort zone. After morning talks and interactive exercises, participants play in the great outdoors.
A couple years ago our Editorial Director was invited to WinterCAMP – an out-of-the-box conference directed towards people in leadership roles.
WinterCAMP, run by Michael Anschel, Kurt Nelson, and Ross Iverson combines classroom-style sessions with physical outdoor adventures at 12,000 feet. After morning talks and interactive exercises that challenge participants to examine key business issues, share and get support from peers—and, in truth, dream—participants play in the great outdoors.
"What we do is not traditional," says Nelson. "We put people out on a mountain with strangers they don't know. We ask them to look deep into who they are and what they want to achieve with their whole lives (not just work). We entrust them with coming up with many of the answers themselves, and we hold a mirror to them when we feel they are trying to avoid the real issues or blind spots. The format works because we are able to build trust quickly because of the activities that we do and because people engage with each other in a non-traditional sense."
The format at WinterCAMP is designed to get people out of their comfort zone.
"The days of sitting at length in a conference setting being 'talked at' are largely over for me," says Cati O'Keefe, Editorial Director at Green Builder Media. "After my experience attending WinterCAMP I realized I had taken in and synthesized so much more information than I would have had I been in a windowless uncomfortable room all day. Now I look for conferences that have a more dynamic schedule or at the very least some level of interactivity, such as group exercises or very lively question and answer opportunities."
In a recent blog by Jeff Hurt he talks about his predictions for the future of conferences. One of his points, "Conference Investments in Active Attendee Participation Experiences Out Weigh Spending On Passive Production Performances," is right on.
I've been to my share of conferences. There's a natural beauty and orchestration in a conversation when you're able to freely ask questions and discuss or debate topics. It challenges and grows your own thinking as well as those around you. It implements a culture of innovation.
In September I was invited out to Colorado for RaterFest! – a two and a half day event for home energy professionals put on by EnergyLogic, a Colorado based energy efficiency company. RaterFest! does three things really well. They create an atmosphere for learning, adhere to their mission (leaving out all the fluff), and encourage being outdoors.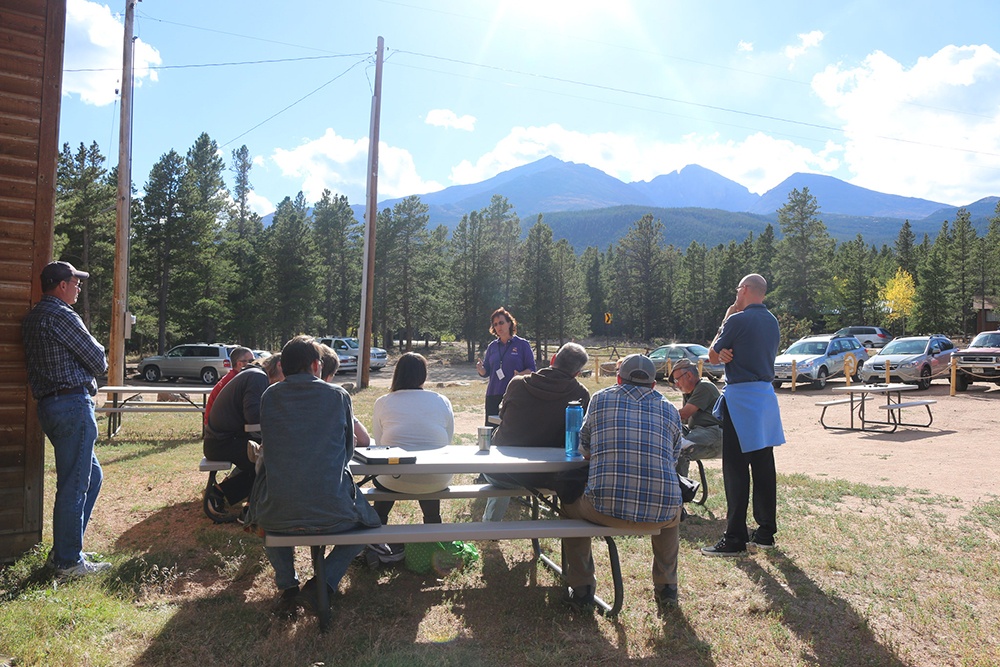 RaterFest! is designed for education but attendees are encouraged to be outdoors.
Held at a camp in the Rocky Mountains, attendees had the option of staying in shared cabins with other attendees, sleeping in platform tents or bringing their own gear and participating in traditional camping.
I grew up in the Pacific Northwest and love the outdoors so I brought along my tent and sleeping bag, ready for some fresh Colorado air. Unfortunately, I was not accustomed to the temperature drops in the Rocky Mountains and while it reached a balmy 70 degrees during the day, it dropped to freezing temperatures both nights. It was still a ton of fun and will always be a shared story I have with the others who braved those nights with me.
Working in the world of green, energy efficient living I really love it when conferences live up to those ideals. RaterFest! did some great things to support the idea of sustainability.
Supporting Sustainability by Supporting Local Businesses.
RaterFest! 2015 was held at Covenant Heights Camp & Retreat Center. A year-round camp facility that was started in 1948 and is located in Estes Park, Colorado. It employs locals and is heavily used by local organizations for camps, conferences and events.
When you travel through some of the neighborhoods in Seattle and Portland areas you may think there's nowhere on earth that has as many breweries as we do. But Colorado seems to hold their own and they produce some pretty good beer. We enjoyed local craft beer from City Star Brewing and Berthoud Brewing. My favorite was the "Up All Night Watchman" that was infused with coffee.
Reduce and Reuse.
On arrival, each person received an aluminum tumbler as a gift for water, beverages during meals and most importantly, beer!
Being Outdoors Was Encouraged.
Sure, at shows like CES you could easily walk 6-10 miles a day on the show floor but many conferences have you sitting through classes all day and then having more events later in the evening where you're sitting some more. At RaterFest! we sat during classes but because of the location many people were out hiking before breakfast. During breaks you'd find most attendees chatting outside in the sun or taking short walks and at night we gathered under a covered area with a fire playing corn hole, ping pong, or just chatting and networking.
Carpooling.
Transportation was structured so you had the option of carpooling from Denver International Airport with other attendees. I signed up to hitch a ride with Les Lazareck of Home Energy Connection, LLC. We had an amazing time talking about what we do for work, our personal passions, families and more. I now have a new friend. And we both saved money by sharing a vehicle.
The 2015 line up of speakers included experts in energy performance and building science, innovators, code experts, builders, and architects. If you're looking for educational credits (BPI and RESNET® credits each year) but still want to have fun, I'd suggest trying out RaterFest! Register HERE.
---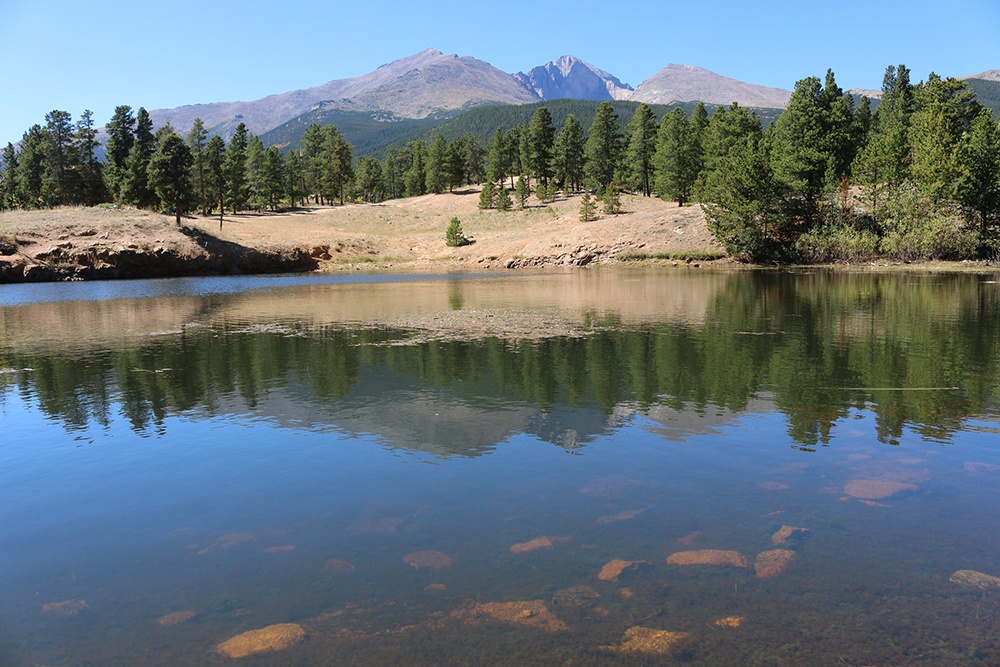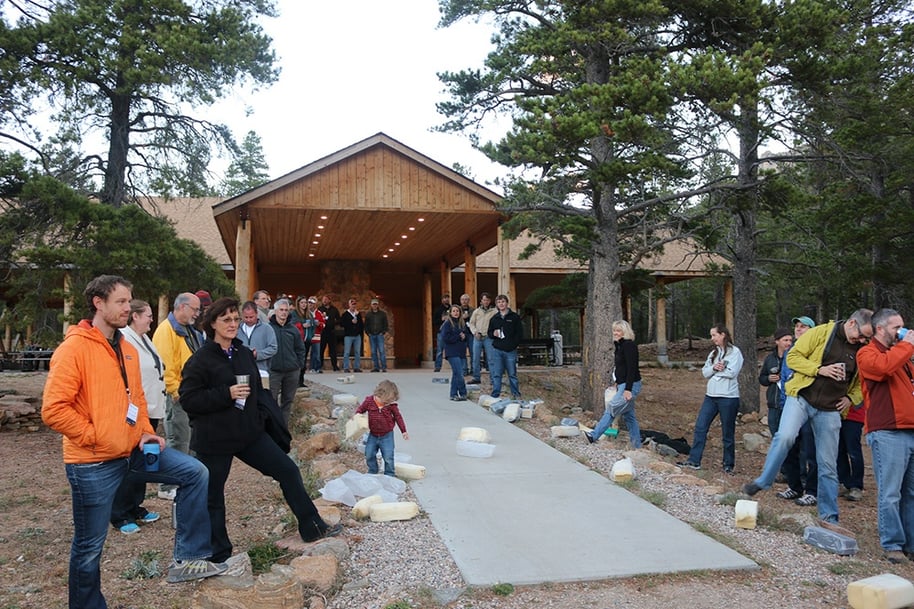 ---
© 2016, Green Builder Media. All rights reserved. This article is the exclusive property of Green Builder Media. If you would like to reprint this content, you are free to extract a short excerpt (no more than 1/4th of the total article), as long as you 1. credit the author, and 2. include a live link back to the original post on our site. Please contact a member of our editorial staff if you need more information.