They're more than just a pat on the back—they steer the industry.
It's easy to become cynical in these times of information overload. Does anyone really care about awards anymore? Aren't we all so busy that we barely take time to look up from our phones and email and bills to applaud someone else's success?
If so, we're losing sight of the forest in exchange for studying the knots in a 2-by-4. It's not a good way to transfer knowledge. In fact, as Human Capital Media Vice President Mike Prokopeak points out,, the Association for Talent Development has found that 80 percent of knowledge transfer is forgotten. Worse, less than 15 percent of this knowledge is ever applied on the job.
This matters, he says, because the old model of learning things from a single teacher is outdated. We need peer collaboration, review and advice to really excel in our fields.
One way that we can still do that is with awards programs such as our annual Green Home of the Year Awards and Sustainability Awards. The nice part about these awards is that there's really no down side for entrants. If you win, your work is showcased and applauded in print and at our annual banquet. If you don't win, no one is going to call out your project for poor planning, lousy workmanship or bad taste.
T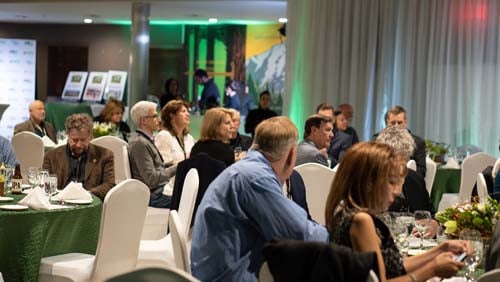 he point is not to separate winners from losers, the way sports teams and corporations often do. Instead, our awards shine a spotlight on great projects that work, and let the judges—more peers from our industry—tell us how and why. Non-finalists can always come back next year, putting to work what they learned from this year's selected winners.
In other words, the whole process is designed to raise the bar overall for high-performance building professionals. Sure, there are other perks. A winner essentially get thousands of dollars' worth of print and online marketing clout for a couple hundred bucks to enter their project. They also get treated like royalty at our gala awards dinner in Las Vegas, and gain a little green credibility in their local market.
However, it's not just homes and developments we highlight with our awards. We also honor people. From the builders and architects themselves, to our "Sustainability Superhero" of the year, to outstanding product innovations and groundbreaking green cities, we honor and make public the hard work of dozens of sustainability leaders.
So yes, awards do still matter. In a time when getting someone's attention and holding it for a few seconds is the platinum standard of success, awards are one of the few ways to break through the chatter; to educate our peers without preaching. We need people to pay closer attention to what this year's winners are demonstrating: how to build more efficiently, reduce the footprint of our cities, and design shelter that's worthy of future generations.