Last week, the White House released a report that reveals threats posed by a changing climate and opportunities to make our homes and buildings safer and more resilient.
Resiliency has become one of the most important and urgent issues of our time, given the daunting fact that we now spend more on disaster recovery from super storms, floods, and wildfires, than we do on education.
While communities across the globe have grappled with natural disasters since the beginning of human settlement, the topic of resiliency claimed the limelight in the U.S. after Hurricane Sandy in 2012.
In June 2014, the White House brought together a group of stakeholders, including leaders from the insurance, catastrophe modeling, and building science industries, at the Roundtable Meeting on Climate Resilience and Insurance, which explored how we can effectively mitigate the risks posed by a changing climate and enhance our nation's resiliency.
Since that roundtable meeting, the White House has worked with agencies like FEMA, U.S. Geological Survey, and the National Institute for Building Sciences, as well as insurance companies and other related businesses to create a comprehensive data sharing program that has informed the development of resiliency policy, insurance solutions, community protection strategies, and building codes.
The White House has taken the data collected through this collaboration and compiled it into a benchmark resiliency report entitled Standards and Finance to Support Community Resilience, released last week.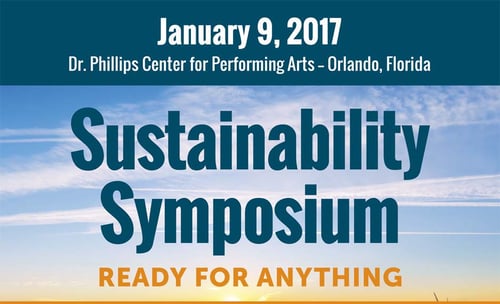 The report indicates that we are incurring astronomical amounts of insured losses on an annual basis due to severe weather events (with individual hurricanes, like Matthew, costing anywhere between $1.5-5 billion), and that the failure to address climate change could cost taxpayers hundreds of billions of dollars each year.
According to the White House blog, "Climate change poses a threat not just to the environment, but also to fiscal outlooks. With sea levels on the rise, the impact of storms like Sandy and Matthew is compounded – along with the costs of recovery and rebuilding. Longer wildfire seasons and higher temperatures are already intensifying wildfire risk, and the costs of fighting wildfires are soaring with that trend. And our military bases, in addition to facilities like NASA's Kennedy Space Center, are already battling eroding coastlines, rising sea levels and thawing permafrost."
The blog continues, "In short, climate change is already costing taxpayers. But the costs we are incurring today will be dwarfed by the costs that lie ahead. Without action, taxpayers will face hundreds of billions of dollars in additional costs every year by late in this century as the effects of climate change accelerate."
To properly address these losses, the White House report identifies existing programs that address resiliency, such as IBHS' FORTIFIED Home program and the National Fire Protection Association's (NFPA) Firewise Communities program, as well as future opportunities for continued collaboration between the public and private sector to enhance the resiliency of our homes and buildings.
The report encourages organizations, federal agencies, and companies to invest in resiliency efforts—immediately—to reduce losses, lower insurance rates, and increase the market value of homes and buildings.
It calls for innovative insurance and financing solutions for new and retrofit construction, citing that a stronger built environment has a direct impact on the health of our economy, and it identifies deficiencies in current building codes and governance, stating that "gaps in building code adoption, weaknesses in the enforcement of codes, and the lack of effective governance and regulation of buildings can result in the construction of buildings that are less resilient than they could or should be in some areas of the country," making a compelling case for the urgent adoption of above-code building practices.
In response to the report's findings, companies are stepping up to play their role in increasing the resiliency of our built environment. Swiss Re has committed to $2 billion in financial risk capacity to U.S. public entities over the next five years. The North Carolina Insurance Underwriting Association is engaging in a pilot program that will offer policy holders in the Outer Banks and Barrier Islands the opportunity to upgrade their roofs at no cost if a loss is incurred. FM Global is conducting risk assessments and providing information about federal funding programs. And Munich Re is investing in research to identify better, more resilient building practices.
Samantha Medlock, Senior Advisor for the White House Office of Management and Budget, is bullish about the ongoing collaboration between public and private entities to collect data and identify ways to enhance resiliency. She asserts that these efforts are "yielding better climate risk identification, adaption, and resilience practices – and positioning these practices for success over the long term." Nonetheless, she is concerned about the pace at which we're currently addressing resiliency, and she recognizes that it's going to take an all-hands-on-deck effort to make sure that our ship doesn't slam into the rocks in what is undeniably a perfect storm.
I suspect that it's going to take a lot more than a White House report to build the momentum needed to appropriately address the potentially disastrous risks that climate change poses to our cities, towns, and communities. I'm not quite sure how to galvanize the attention and concern needed to affect this kind of sea-change. Let's hope that the incentive comes from increased awareness—dare I say enlightenment—from ongoing communications and reports rather than catastrophic destruction and massive loss.
Want to learn more from Samantha Medlock about the path to greater resiliency? See her live at our upcoming Sustainability Symposium 2017: Ready for Anything on January 9 at the Dr. Phillips Center for Performing Arts in Orlando. There is still time to register, but space is limited, so click here to reserve your space today!
Can't make the Symposium? Green Builder Media is hosting a webinar with Medlock on January 18 from 2:00-3:00 ET. Write to Mary Kestner at mary.kestner@greenbuildermedia.com for more information.
And be sure to check out our new resiliency website at http://resilienttimes.com/.
How do you think we can set ourselves on an appropriate course to address resiliency? Write to me at sara.gutterman@greenbuildermedia.com.
Want to read more? Follow me on Twitter and Facebook. For more information about green building and sustainable living, visit Green Builder Media at www.greenbuildermedia.com, like us on Facebook, and follow us on Twitter for regular updates and breaking news.