It seems that many States are taking one step forward, two steps back, as the number of Coronavirus cases and hospitalizations explodes in what top US health official Dr. Fauci deems a 'disturbing surge'. How is this seemingly endless uncertainty impacting the consumer psyche?
The era of COVID: confusing, challenging, complicated.
It's hard to know what to do and how to think during these strange times. Many people are grappling with difficult questions about how to safely reenter society and resume their lives without putting themselves, their families, and their coworkers at risk.
The ambiguity is exhausting, and it is, unsurprisingly, impacting consumer activity.
COGNITION Smart Data, Green Builder Media's suite of market intelligence and data services, is tracking the following trends:
Consumer Confidence: despite efforts to reopen the economy, net consumer optimism remains low and most consumers expect that COVID-19 will impact the economy, their finances, and their lives for a long time to come. Nearly 75% of Americans believe that life won't resume a semblance of normal until 2021.
Spending: as incomes have declined, unemployment persists and uncertainty remains, consumers have reduced discretionary spending, focusing on essentials such as groceries, household supplies, and home entertainment.
For obvious reasons, sectors that have experienced decreased spending include restaurants, apparel, home furnishings, personal-care products, outside entertainment, consumer electronics, pet care, personal-care services, gasoline, vehicles, travel and recreation.
Enhanced Digitization: even as the economy reopens, the majority of consumers report that they will continue to shop online for groceries, household supplies, food takeout, personal-care products, children's products, and home entertainment.
And even as some workers return to the office, many employees will continue to work from home, driving demand for videoconferencing and virtual productivity tools.
Staying at Home: even though stay-at-home restrictions have been lifted, many consumers are erring on the side of caution and limiting the amount of engagement they have outside of their homes, including visiting with family and friends, booking personal services, shopping, traveling, and going to the gym.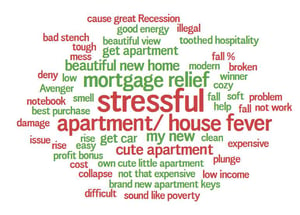 Despite the ongoing shakiness of many sectors in the economy, the housing industry seems to be a bright spot—at least for now.
In fact, in some markets, new home sales are surging: qualified buyers are looking to take advantage of low interest rates and purchase homes now, and with resale inventory down 30% YOY, new homes offer an excellent—and available—alternative.
But consumer expectations are shifting due to COVID, placing new demands on building professionals and manufacturers.
Due to health concerns and desire for more space, consumers are leaving densely populated urban areas in favor of inner suburbs (medium density), outer suburbs, and rural areas.
Increased telecommuting is enabling a departure from higher priced urban markets like San Francisco and Seattle to secondary and tertiary markets.
Consumers are looking for a slightly increased home size to accommodate for home offices, gyms, and living space. They're also demanding healthier homes, private outdoor spaces, and connection with nature.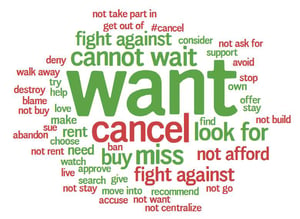 As employees work more from home and corporations downsize their offices, except to see the redevelopment of office and retail space into low-rise multifamily units.
The good news: the National Bureau of Economic Research just announced that it is possible that we are actually at the end of the recession (meaning, we're at the bottom of the trough), making this the shortest recession on record, lasting just three months.
But it's not all smooth sailing: we'll likely see an ongoing series of ebbs and flows until we have a vaccine. As Gerome Powell from the Federal Reserve says, we're seeing stabilization and even modest growth in some areas of the economy, but until the public is convinced that the disease is contained, a full recovery is unlikely.
For more information about key audience segments driving the housing sector and how shifting consumer expectations will place new demands on the housing sector, sign up for a COGNITION subscription.
Want to read more? Follow me on Twitter and Facebook. For more information about green building and sustainable living, visit Green Builder Media at www.greenbuildermedia.com, like us on Facebook, and follow us on Twitter for regular updates and breaking news.