Bridging high and low technology is what today's innovation looks like.
This year, we had more than twice the number of submissions to our annual "Hot 50" editors' choice products issue. That's very encouraging. The building industry has a reputation for being slow to innovate. There's good reason for that, of course: Builders have been burned many times by adopting new products too quickly, only to find out that they have major flaws.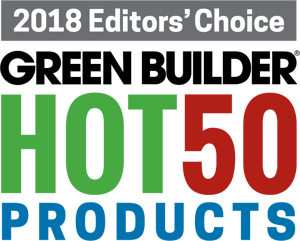 I often make the distinction between an innovation and an upgrade. Most "new" products, including the ones in this issue, fall into the latter category. They take a proven concept and make it work more efficiently, last longer or look different. This is a normal and prudent approach.
One area where innovation is happening, however, is where smart devices are "learning" to communicate with sticks and bricks and mechanicals and faucets and sprinkler systems.
An obvious example is the Phyn system from Uponor. It's a leak detection device that can tell you whether any faucet, toilet or garden hose bib in the home is leaking, all by applying an algorithm.
That's an instant water saver. And similarly, smart thermostats are redefining HVAC efficiency. Motion detectors and smart lighting dimmers, combined with better LED lamps, dramatically reduce wasted energy from lighting.
Don't get me wrong. I'm skeptical and somewhat suspicious about many of the more-frivolous smart technologies being introduced: "stress relieving" wearables, devices that constantly listen inside your home, and so on. But if you look at tech as tools that can partner with existing equipment, some tantalizing possibilities emerge.
For example, I read about a home saved from wildfire by turning on the exterior sprinklers. Why not install heat-detecting sensors on the property perimeter that trigger sprinklers automatically to save homes? How about creating a system to save homes suddenly flooded and cut off from the grid? You could do this by putting together a solar battery backup such as the one Tabuchi Electric offers, with some Jinko panels and a Bosch mini-split, and hook it all up to a Honeywell smart thermostat and a cellular hotspot. As other houses nearby rot away with no power access, this home could be slowly dehumidifying and recovering.
Expect to hear a lot more ideas like this as Old School and new discover each other. Meanwhile, enjoy our selection of some of the best sustainably oriented products on the market.