Inspired by more than the American Dream, Journeyman International partners university students with local and global humanitarian organizations to complete meaningful projects.
Daniel Wiens was getting ready to graduate from Cal Poly in San Luis Obispo, California with a degree in construction management. Most students were preparing to work on theoretical thesis projects. He decided there had to be a more practical, meaningful approach so he partnered with an architecture student and they designed and built a dental clinic in Belize.
This would mark the beginning of Journeyman International (JI).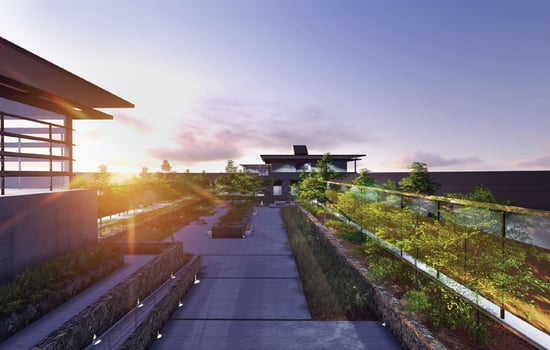 A non-profit founded in 2009, JI's goal is to partner student designers with humanitarian organizations, both locally and globally, to provide sustainable design and construction methods to communities who need it the most.
The brilliance of what Wiens has done is to tap into an existing pool of zealous students desiring to not only use their college educations, but to also create positive change in the world.
"Today's architecture, engineering and construction management students are the most talented, creative and passionate folks I have ever been around. Most importantly, they have a 'world-changing' attitude that is infectious. This is definitely the case at Cal Poly, but also true at other universities around the world," says Wiens. "To be honest, in many regards I would rather work with a student on a design project than someone who has been shaped by the status quo of the industry."
The majority of students currently come out of Cal Poly but Wiens says they are preparing to introduce opportunities to students at any university.
Journeyman International currently offers three programs.
Summer Studio is a 10-week program for upper level architectural students. The University Thesis Program is a 9-month long program that pairs up senior architecture students with humanitarian projects. And the Emerging Professionals Program gives students the opportunity to earn IDP core hours outside of the workplace by working on real projects with real clients.
After a project is selected students and professional volunteers take it through a six-fold process.
JI begins with a FEASIBILITY STUDY to determine if the project can be constructed at the proposed location and within a projected budget. RESEARCH is then completed on the site, region, project goals and cultural considerations for the project. SUSTAINABILITY AND SCHEMATIC DESIGN are then carefully looked at to determine the initial design components and scale as well sustainable practices that can be used. The FINAL DESIGN in the form of construction-ready plans (in partnership with local professionals in each country) are produced with the CONSTRUCTION ANALYSIS (creating project schedule, budget, contracts, etc.) as the final step.
Some of JI's current projects include:
-A hospital in Western Burkina Faso that will be the first of six regional medical clinics and will allow access to quality, affordable health care, educational opportunities and community development programs. The first medical clinic will be completed in 2016 with a new clinic surfacing every year for the following 5 years. [Photo Above]
-A school in Bekourou, Chad that will provide 20 classrooms for 200 students (ages 5-17) and 8 teachers. It will also provide facilities for both primary education and evening literacy classes for adults.
-A community center in Zacamil, El Salvador that will provide spaces for education, a church, sports, as well as housing for students and volunteers.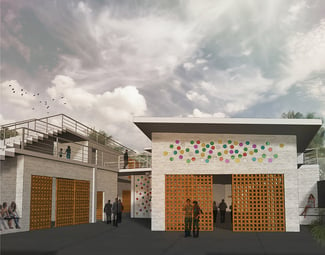 The Tacloban, Philippines project will serve both as a disaster relief center and a church.
-A vocational school in Bobo Dioulasso, Burkina Faso will seek to be the inaugural technical school aimed at filling the holes in the skilled labor force. It will provide students with directly applicable skill sets for employment through classroom lecture and hands-on practice in workshops.
-Tacloban, Philippines was hit hard by the 2013 storm. The people there are determined to rebuild a more resilient community and design to adapt to the changing environmental conditions.
To see full listing of current Journeyman International projects click HERE.
"Each year tens of thousands of architecture, engineering and construction management students work on a thesis. We aim to provide a humanitarian design opportunity for those students who are passionate about humanitarian work. My primary objective is to inspire and train the next generation of world changers."

JI is looking for passionate industry firms to partner with in this exciting endeavor. For more information email daniel@journeymaninternational.org.