How will construction emissions change in the upcoming year? Here's some insight.
When Congress passed the groundbreaking Clean Air Act in 1970, it gave the newly formed Environmental Protection Agency (EPA) the power to regulate and monitor sources of air pollution. Since then, the EPA and the State of California have led a nationwide charge to reduce vehicle emissions by pushing for increasingly strict standards.
Obviously, EPA monitoring applies to construction equipment, trucks, marine engines, trains and agricultural machinery, as well. However, since the formation of the EPA, there have been major milestones in producing more technologically advanced, efficient and eco-friendly machines, which has also improved the construction industry.
On-road vehicles have been subject to the EPA's regulations for far longer than non-road construction machinery, but given the emissions from the latter, the pace and enthusiasm with which new controls have been enforced on the construction industry have not waned over recent years.
Diesel Emissions Are the Biggest Concern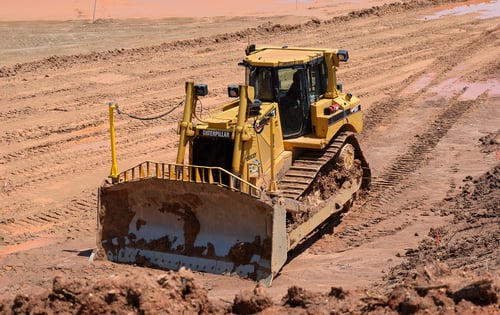 The regulation of emissions from mobile sources is a multi-pronged approach based on collaboration and integration efforts among the EPA, fuel and vehicle manufacturers, state and local government authorities and transport planners, and naturally, diesel engines have come under particular scrutiny.
The diesel engines of non-road equipment and vehicles contribute a considerable amount of harmful pollutants to our atmosphere through emissions, and as such, the EU, UK and U.S. have reacted with haste since the 1990s to enforce stringent controls against the construction industry specifically.
Non-road compression-ignition engines or diesels used in the construction industry must adhere to multiple tiers of emission standards as set out by the EPA, which focus on four types of emissions: particulate matter, nitrogen oxides, carbon monoxide and hydrocarbons. The "non-road" restrictions include :
Tier 3/Stage III A emissions regulations, which specify a 40 percent decrease in nitrogen oxides in comparison to Tier 2/Stage II.
Interim Tier 4/Stage III B regulations specify a 90 percent decrease in particulate matter, alongside a 50 percent reduction in nitrogen oxides in comparison to Tier 3/Stage III A.
Interim Tier 4/Stage III B and Final Tier 4/Stage IV needed to pass additional emissions tests such as the steady-state eight-mode test (ISO 8178) and the rigorous non-road transient cycle test.
Final Tier 4/Stage IV regulations maintain levels of particulate matter and specify an extra 80 percent reduction in nitrogen oxides in comparison to Interim Tier 4/Stage III B.
More Stringent Standards?
Most recently, the government rolled out a comprehensive nationwide initiative called Tier 4 to reduce emissions by integrating engine and fuel controls as a complete system. Manufacturers will now be expected to produce new engines with advanced emission control, facilitated by ultra-low-sulfur diesel, which uses additional technologies to reduce sulfur levels by more than 99 percent.

The EU and U.S. regulations tend to be almost identical, and the EU is focusing on 2019/2020 for their next phase of emissions restrictions, known as Stage V. What would become our Tier 5 may indeed become part of our country's emissions control, but so far we do not know if the EPA wants to incorporate them or when. Nevertheless, California is already adopting certain specifications. The EPA established the National Ambient Air Quality Standards for harmful pollutants. It's up to individual states to meet standards for carbon monoxide, nitrogen dioxide, ozone and particulate matter. As such, California has a degree of autonomy over how to control its air pollutant emissions.

Regardless, Tier 5 doesn't seem to be asking a whole lot more from the industry. What will differ is that, unlike Tier 4, which exempts engines below 24 horsepower, Tier 5 would likely include all engines. Essentially, any new regulations brought in would be easy to meet with off-the-shelf technological solutions manufacturers have already catered for.

Over the last several decades, stringent regulation and monitoring have brought emissions for non-road construction sources under significant control. However, it's likely the changes required of the industry in the near future will be less extreme than in previous years.