WERS: A New Tool for Water Conservation
The Green Builder Coalition has developed a new index for both indoor and outdoor water conservation.
When the southwestern desert blooms, it is absolutely amazing. But this very rare occurrence only coincides with scarce rainfall—making water a commodity of immeasurable worth. Southwestern states have long recognized the need for conservation and have recently implemented many codes and programs than incentivize water-use reduction. But how best to quantify the conservation measures used, and then tie them to incentivizing tax credits? Finally, such a tool has been developed.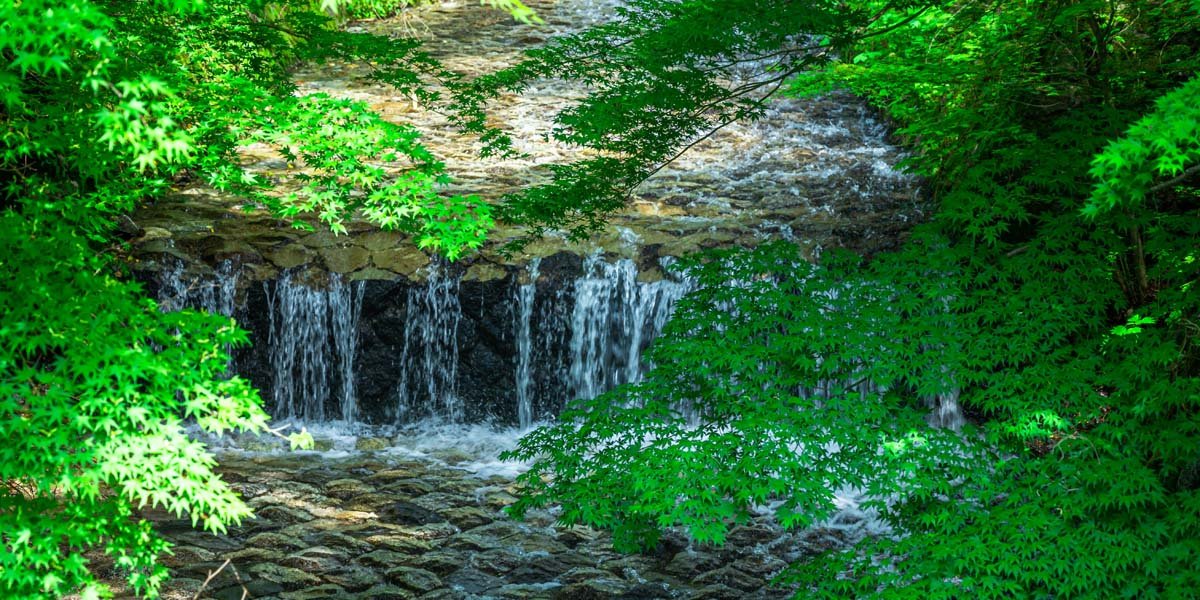 Several organizations have teamed up with the Green Builder Coalition to create a Water Efficiency Rating Score, or WERS, that quantifies water use and generates a score similar to the HERS index used to rate energy use. The fledgling program just completed a pilot in New Mexico, and continues to develop under the tutelage of several industry stakeholders.
Taking a Cue from HERS
Many green homebuilding programs have no problem with pursuing measurable energy use reduction strategies. Some of them utilize what is called the HERS Index, generated by energy modeling software called REM/Rate. REM/Rate uses the input of exterior envelope construction, water heating and HVAC, along with some other measurable parameters, to calculate a "snapshot" of potential energy consumption of the home.
Conversely, on the water side of things, green homebuilding programs often attempt to reduce indoor water consumption through flow reduction, which usually only affects the installation of toilets, showers and lavatories. Only rarely do programs prescribe calculating outdoor water use and deriving an anticipated percent reduction. These strategies don't result in an overall empirical measurement of water-use reduction.
But that's all about to change.
In February 2014, the Green Builder Coalition started working with Steve Hale, program director of Build Green New Mexico (BGNM), Kim Shanahan and Bill Roth of the Santa Fe Area Home Builders Association (SFAHBA), and members of the City of Santa Fe Water Conservation Committee (SFWCC) to create water-modeling software that would generate a Water Efficiency Rating Score, or WERS. The initial goal was to integrate WERS into the BGNM program and use it to document an empirical method of calculating eligibility for water-use reduction tax credits. Next steps were generated along with an initial action plan.
In the following months, a formalized committee, consisting of representatives of BGNM, SFWCC, SFAHBA, the Coalition and the Santa Fe Community College (SFCC), refined the WERS program. This committee established measurable parameters, along with a scoring scale of zero to 100, with zero being the most desirable.
"The zero to 100 scale of the WERS program plays right into the competitive nature of builders and the marketplace," says Kim Shanahan, executive officer of the SFAHBA. "Consumers can easily assess the most water-efficient home. A performance-based metric always produces better results than a purely prescriptive standard. It drives innovation and best practices that are quickly adopted by others."
How WERS Works
Initially, WERS will focus on indoor water use involving the main plumbing fixtures: toilets, showers, lavatories, kitchen sinks, clothes washers and "pipe priming." (Pipe priming refers to water that is typically wasted before usable hot water arrives at the farthest hot water using fixture, and is based on the water wasted for conventional water heating systems.) Much research was done to calculate loading on the main plumbing fixtures, clothes washers and pipe priming and their eventual impact on the WERS. The loading values and associated efficiencies of these fixtures are used to calculate indoor water use. Rainwater and graywater catchment are also calculated. Depending on the verified filtration methods, these can be used to offset indoor water use, much like solar panels can be used to offset energy use in the HERS index.
The WERS program include points for "Innovative Practices." For instance, any remaining unused rainwater or graywater can be credited to potential outdoor use (if needed) as an Innovative Practice. BGNM and SFWCC have both created similar lists of items that can be incorporated into a future version of the WERS calculation process, but because these items are either not measurable or a method of empirical data collection has not been determined at the launch of the WERS pilot, they are not yet part of the final score. Communities will select a minimum point threshold of Innovative Practices that need to be accomplished as part of the WERS program.
Project teams can estimate the WERS score based on the proposed installed fixtures and appliances as well as innovative water conservation strategies. In order to actually achieve a WERS, the team must send the completed program document to a qualified third-party verifier who will then check that fixtures, appliances and strategies have been installed or implemented as claimed. Once the program document has been verified, it is then sent to the Coalition for certification processing. The project team can use the certification document, once issued, to apply for any applicable water conservation tax credits or incentives that require third-party verification.
The Market Effect and Relevance
Most product manufacturers of fixtures and appliances that utilize water are already well aware of the multitude of green homebuilding programs, as well as the EPA WaterSense program. Many have responded well by providing products that easily comply with both. Manufacturers will want to follow the WERS program as it continues to develop and incorporates items that—for now—are only considered Innovative Practices.
"Having a 'performance path' for water will help transform the building industry in the same way that the HERS index did for energy," says Steve Hale, program director for BGNM. "Already, we are seeing much better performing fixtures and appliances. Now, with the ability to 'mix and match' flow rates while simultaneously examining the overall performance of indoor water use, builders and consumers can make smart choices for the products they put into their homes."
Next Steps
The program continues to be developed under the tutelage of several industry stakeholders and has already been piloted within the state of New Mexico. New legislation, sponsored by Senator Peter Wirth, will be introduced in the New Mexico Senate legislature this year. The intent is to add water efficiency to the existing Sustainable Building Tax Credit legislation that already incorporates energy efficiency; in addition, the City of Santa Fe is contemplating adding the WERS to its residential building codes. The Coalition is also working with Santa Fe Community College to begin a training program for WERS, including verification procedures and certification.
Now that the pilot version is complete, the Coalition is seeking input from other municipalities interested in evaluating and potentially using this tool.
"We're very proud of the inaugural version of WERS," says Green Builder Coalition Executive Director Mike Collignon. "Now we're interested in collaborating with other municipalities who have a need or interest in conserving water. The WERS program can be valuable to those communities as either an incentive or regulation." The Coalition is also forming a national committee to help with the next iteration of the program, which will expand the outdoor portion.
Manufacturers and building industry professionals can follow the developing WERS program by signing up for the Green Builder® Coalition's communications at www.greenbuildercoalition.org. Look for updated information at the official WERS website.