Webinar: Code Update—Moving Towards Net Zero
This webinar covers changes in the 2021 building code that will move the country quickly towards net-zero energy housing.
Jim Meyers, the director of Southwest Energy Efficiency Project (SWEEP), digs deep on codes in this recorded webinar hosted by Green Builder Media.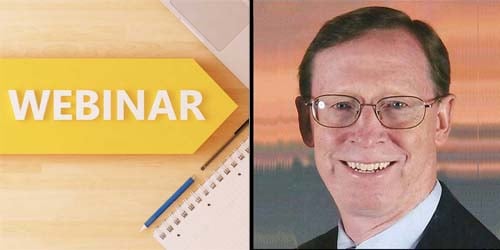 The 2021 energy code brings us closer than ever to a net-zero energy home built environment. In this webinar, code expert Jim Meyers will explore advances in the 2021 residential IECC, as well as expectations for future code cycles, and how these evolving codes will impact design, construction, and product specification.
Jim Meyers is the quintessential source for codes information. As the director of the Buildings Efficiency Program, Meyers works on increasing energy efficiency in buildings. In this role, Meyers specializes in:
The adoption of newer energy codes and standards.
How to go beyond code with green building programs.
Studies to verify energy savings from programs, rating systems, and codes.
Opportunities for electrifying buildings.
Meyers' wealth of building code knowledge is distilled into a concise format that can help you take advantage of the net-zero energy future.