EPA's Waters of the United States rule on the regulation of water pollution is creating polarity—and some unlikely allies.
For decades, farmers, businesses, developers, environmental groups, and elected officials have been confused by the scope of federal jurisdiction over the types of water bodies protected by the Environmental Protection Agency (EPA) under the Clean Water Act, which ensures the safety of drinking water. To clarify its authority over water pollution control, the EPA proposed a controversial and widely criticized rule last year that would prevent the pollution of streams, tributaries, and wetlands that feed water sources.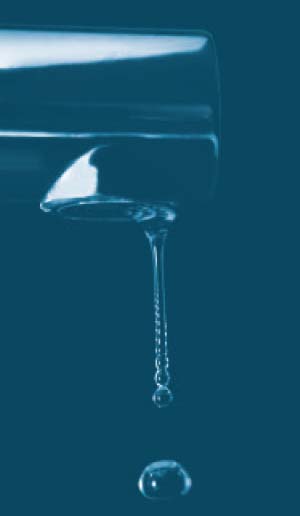 Not surprisingly, the announcement created a maelstrom, with the farmers, ranchers, developers, utilities, miners, and others (generally in industries that use large swaths of land) demanding that the EPA revamp or completely withdraw the proposal.
An emotional, dogmatic, and, at times, nasty battle ensued to capture public opinion, with the all-too-familiar heart-tugging taglines ("Clean water is important to me, I want to protect it for my health, my family, and my community"), slur campaigns ("Ditch the Rule"), and negative advertisements ("EPA seeks to destroy property rights, stop the power grab.")
Critics claimed that the proposed rule represented a massive overreach in the EPA's dominion. According to these opponents, the new rule would allow the agency to regulate puddles, dry creek beds, ditches and ponds (particularly those on farms that don't reach navigable water or wells), and other areas that don't need federal regulation, resulting in an unnecessary labyrinth of bureaucracy and an inefficient pile of paperwork. All of this, they asserted, would inevitably slow down progress.
Advocates, such as businesses that depend on clean water, environmental groups, and, interestingly, sporting clubs, avowed that enhanced protection of upstream water sources would ensure safe water for the 33% of Americans whose drinking water currently comes from upstream sources not protected under the Clean Water Act, as well as enhanced ecosystems and animal habitat. As one example, the Theodore Roosevelt Conservation Partnership brought in local, regional and national sportsmen's groups to argue that clean headwaters lead to healthy streams and wetlands, supporting fish, birds and other wildlife that are essential to outdoor recreation and hunting.
In response to criticism and recognizing that the initial rule was unclear, the EPA revised the proposal, providing a clearer definition of which bodies of water are covered, such as tributaries, streams, and wetlands, while ensuring that ditches, agriculture-related ponds, and municipal storm sewer systems are excluded, and contending that the agency's oversight would not significantly expand beyond its current jurisdiction.
But, opponents feel that the EPA still hasn't gone far enough, and they're making a last-ditch effort to further protect their industries from the need for additional permits for actions that could potentially harm covered waterways.
Last week, the House voted to overturn the rule (the results, 261-155, largely followed party lines,) with members calling for additional time, outreach, oversight and transparency to craft a final rule that better represents all affected parties.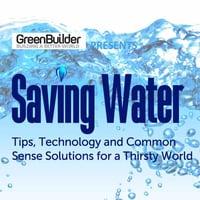 Opponents in the Senate are developing a bill that would repeal the rule, giving the EPA specific instructions and a deadline to rewrite it with additional protection for farmers and ranchers against increased regulation.
No doubt, the issue is complex. The battle lines are clear, but the pathway forward is murky. A balanced outcome is necessary though, one that sufficiently safeguards the environment while also protecting the livelihoods of essential businesses.
What do you think is right approach when it comes to safeguarding our drinking water? Write to me at sara.gutterman@greenbuildermedia.com or follow me on Twitter or Facebook.
For more information about green building and sustainable living, visit Green Builder Media at www.greenbuildermedia.com, like us on Facebook, and follow us on Twitter for regular updates and breaking news.