Washington State Tackles Water Efficiency
WERS added as a compliance option for water efficiency for Built Green certification.
Built Green, a Washington state residential green building program, operated by the Master Builders Association of King and Snohomish Counties, made the strategic decision to add the Water Efficiency Rating Score (WERS)® as an alternative compliance path for its water efficiency requirements for single-family and multifamily properties.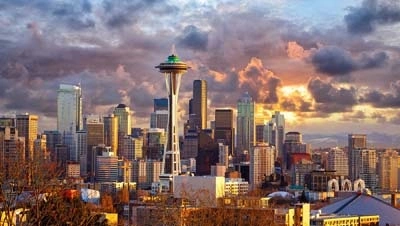 Established in 1999, Built Green is a third-party verified holistic green home certification program focused on six different sustainability categories and rates homes using a star level system with increasing levels of performance. Water conservation is required for all projects through either performance-based or prescriptive approaches to achieve occupant water use reduction.
WERS is now a performance-based option for 3-Star through 5-Star projects. To achieve compliance at the 3-Star level, a WERS of 70 or less must be achieved. The WERS threshold drops to 60 or less for a 4-star property and 50 or less for a project seeking 5-star level certification.
"Water, even in the Pacific Northwest, is becoming a resource we can no longer afford to waste. We are beginning a process to move towards more performance-based methods of measuring water efficiency and conservation," says Sonja O'Claire, Built Green Program Manager. "We appreciated that WERS was scalable to different sizes and types of buildings, modeled total water use [indoor and outdoor] of a building and included greywater and rainwater reuse."
"Built Green is a very comprehensive green building program that just went through a major update," says WERS Development Group Chair Mike Collignon. "They were looking for a performance-based water rating that met their standard of quality and rigor. WERS is a great choice since it is also very thorough."