Our annual Eco-Leaders edition provides a lot of interesting information on what's new and advanced in our industry. But I hope it also serves to stimulate one's thinking about what leadership is and what it represents.
It isn't easy to come up with an original statement describing leadership, at least one that is meaningful. Most attempts to distill the essence of leadership into a sentence, a slogan or a marketing campaign end up sounding cliché and contrived.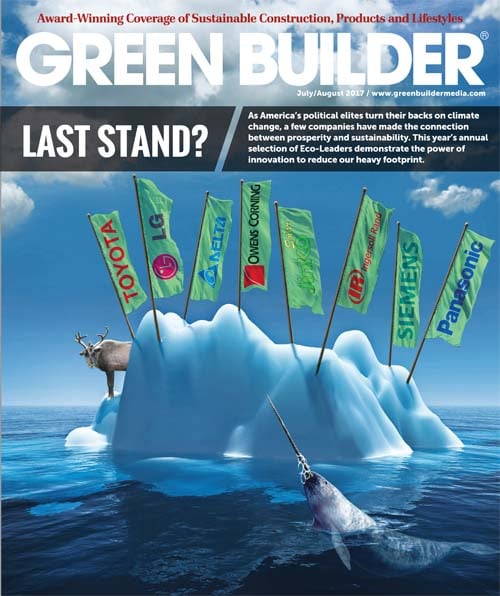 This subject has inspired the authoring of countless volumes, going back as far as recorded human history can take us. We've all been treated to the inspirational and motivational efforts of the greatest minds and clearest voices in literature, philosophy, military science, politics and many other disciplines.
One of my favorite quotes on leaders and leadership is attributed to former British Prime Minister Margaret Thatcher, who suggested that if you have to tell people you're a leader, you probably aren't one. Yet, individuals, companies, organizations, even nations, go to great lengths (and expense) to convince others that they lead in their arena, sector or specialty.
Interest in the subject of leadership has also spawned numerous programs and training platforms to teach us how to develop our abilities and refine our skills as leaders. In researching this, I came across one such endeavor that uses the analogy of horses in herds and teams to illustrate different styles of leadership—leading from the front, leading from the side, leading from the rear—suggesting that each category has its advantages and strengths.
In the building industry, and all the individual elements that make up that whole, we are in an endless quest to position ourselves as leaders. We try to set a direction that others will follow in order to reinforce and thus secure our perceived achievements in the hierarchy. But we also hope to advance strategies and goals that will lead to our ultimate success.
This is the point at which we experience self-selection, because there comes a time when each of us must choose one path or another. We decide whether we are comfortable following the herd, working to secure our share of the overall opportunity and provide stability, safety and a measure of predictability for ourselves and those we work with. Or, we determine that ours is the course that presents a different set of challenges and risks: the ones that come from what we commonly call "pushing the envelope."
While some of us are averse to change, preferring to maintain the familiarity of the status quo, others are irresistibly drawn into the roles as champions of change. Regardless which group we reside in, we are all carried on the current and denied the option of remaining static. We are subject to progress whether we desire it or not. And the building industry is certainly as dynamic and diverse as any other.
I believe that leaders look forward, not back; that they seek the light of discovery and move toward it. They couldn't resist even if they tried. They are who they are.