AFTER ALMOST EIGHT and a half years and around a hundred columns, I am about to lower the tailgate at an entirely new location and with an equally new purpose.

When I originally explained my intent in offering my monthly musings to our readers in the inaugural issue of Green Builder back in January 2006, I said the goal was to stimulate a conversation about what it's like to engage in this strange but wonderful profession of building.

I invited all of you to take a break and join the discussion, and many of you (over the years I've completely lost count of how many) have done just that, oftentimes voicing agreement, and sometimes taking strong exception to my admittedly opinionated assertions.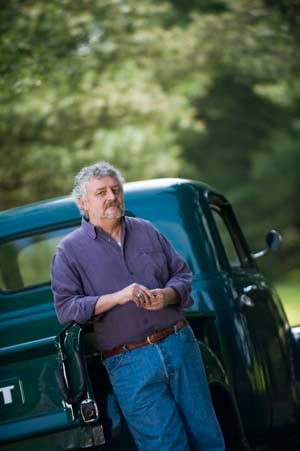 Even now, I regularly run into people I may already know or meet entirely new readers who say things like, "Your page is the first one I turn to when I get the latest copy of the magazine," or "I recognize you from your picture standing next to that cool old truck." As anyone who attempts to share thoughts and ideas by way of the written word will tell you, those moments deliver a humbling, sweet elixir and make it possible to crank out the next one even when—as is often the case—the words can be hard to find, and their true meaning elusive.

It has been a rewarding and sometimes frustrating experience, and I can only hope that (at least for some) it has been something to look forward to, and that it has helped me to prepare for the next chapter, one I am excited to undertake.

After five decades of learning the craft and the feel of the tools, I now have an opportunity to start working on what I trust will be the most important and challenging project of my professional life. In this new endeavor there is a lot more at stake for me than satisfying the building code, mastering all the intricate design details, meeting the expectations of a choosy set of clients and making it all pencil out in the end. This time I will have to live with the results, literally.

You see, I have never known the experience of living under a roof that I built. I have often joked that "I couldn't afford my own work," and there has always been an ironic truth, spiked with a little sadness, in that confession. But at long last, the place where I want to leave my most personal mark, and perhaps take my last stand for the things I believe most deeply in, has revealed itself.

And so I will look for just the right spot in the shade to park the truck, slip off the tool belt, pour a hot cup and settle back to reflect on this new adventure as it unfolds. I'll share more information in coming issues, in hopes that you'll feel like coming along and kicking in your two cents from time to time. And I'll save some space on the tailgate for you, just in case.