Winners of 2014 SIPA Building Excellence Awards
Eight homes and commercial buildings built with structural insulated panels (SIPs) were recognized for their innovation and environmental sustainability during the 2014 Structural Insulated Panel Association (SIPA) Building Excellence Awards ceremony, April 29 in Fort Lauderdale, Florida. The annual competition selects the top SIP projects in eight categories, covering single family homes, commercial buildings, agricultural buildings, multifamily buildings, affordable housing, and renovations.

Judges Matt Belcher of Verdatek Solutions, Chris Fennell of Building Insight, and independent architectural designer Mehrdad Dabbagh, evaluated the projects on their quantitative energy efficiency, design innovation, creative use of SIP construction, and environmental sustainability.

From the category winners, an overall competition winner and runner up were selected. See additional photos and details on the winning projects here.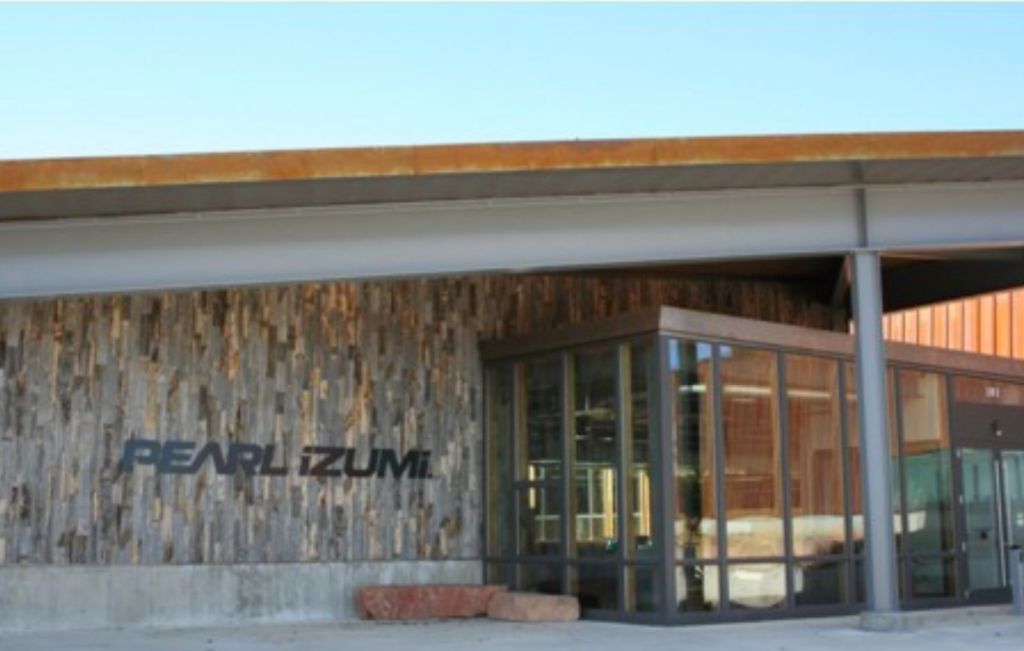 The Pearl Izumi USA Corporate Headquarters in Louisville, Colorado was selected as the Overall Competition Winner and winner in the Commercial/Industrial/Institutional over 10,000 sq. ft. category. Submitted by Premier SIPs, the 56,000 sq. ft. building achieved dramatic energy savings by using 10-inch-thick SIP wall panels and 10-inch-thick SIP roof panels for an airtight building envelope. SIP construction reduced framing time and allowed general contractor Haselden Construction to get the building dried-in ahead of schedule. Architecture firms Arch 11, ZGF Architects, and Buro Happold teamed up to design the project.
Extreme Panel Technologies claimed the Affordable Housing category for their role in a 2,100 sq. ft. LEED Platinum home built by St. Croix Valley Habitat for Humanity in River Falls, Wisconsin.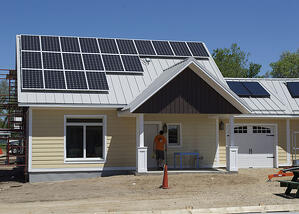 This extremely energy-efficient home uses 12-inch-thick SIP walls, as well as solar thermal and photovoltaic systems to reach an impressive HERS Index of 17. SIPs were chosen not only for their energy efficiency, but as a user friendly product for the volunteer labor force that constructed the home.
Other winners of the 2014 SIPA Building Excellence Awards included: Overall Competition Runner Up- Brazos Valley Pediatric Dentistry, winner of the Commercial/Industrial/Institutional under 10,000 sq. ft. category; Agricultural category- Energy Panel Structures for their show building at the Husker Harvest Days farm show in Grand Island, Nebraska; Multifamily category award-Premier SIPs for the Frank Hawkins Mixed Income Phase 1 project in Las Vegas, Nevada; Renovation category-Thompson Addition and Retrofit located in Park Rapids, Minnesota; Single Family Home over 3,000 sq. ft. category-Wachtler Residence in Gig Harbor, Washington; Single Family Home under 3,000 sq. ft. category-Ellmann Residence, submitted by PorterSIPs.

This content was originally published by The Structural Insulated Panel Association (SIPA). SIPA is a non-profit trade association representing manufacturers, suppliers, dealer/distributors, design professionals, and builders committed to providing quality structural insulated panels for all segments of the construction industry. SIPA has been in existence since 1990 and has made tremendous progress in advancing energy-efficient construction with structural insulated panels.
Related Stories on www.greenbuildermedia.com: