WIt's not by accident that people are stopping to gawk at this smart glass display at this year's Greenbuild, in Washington, D.C.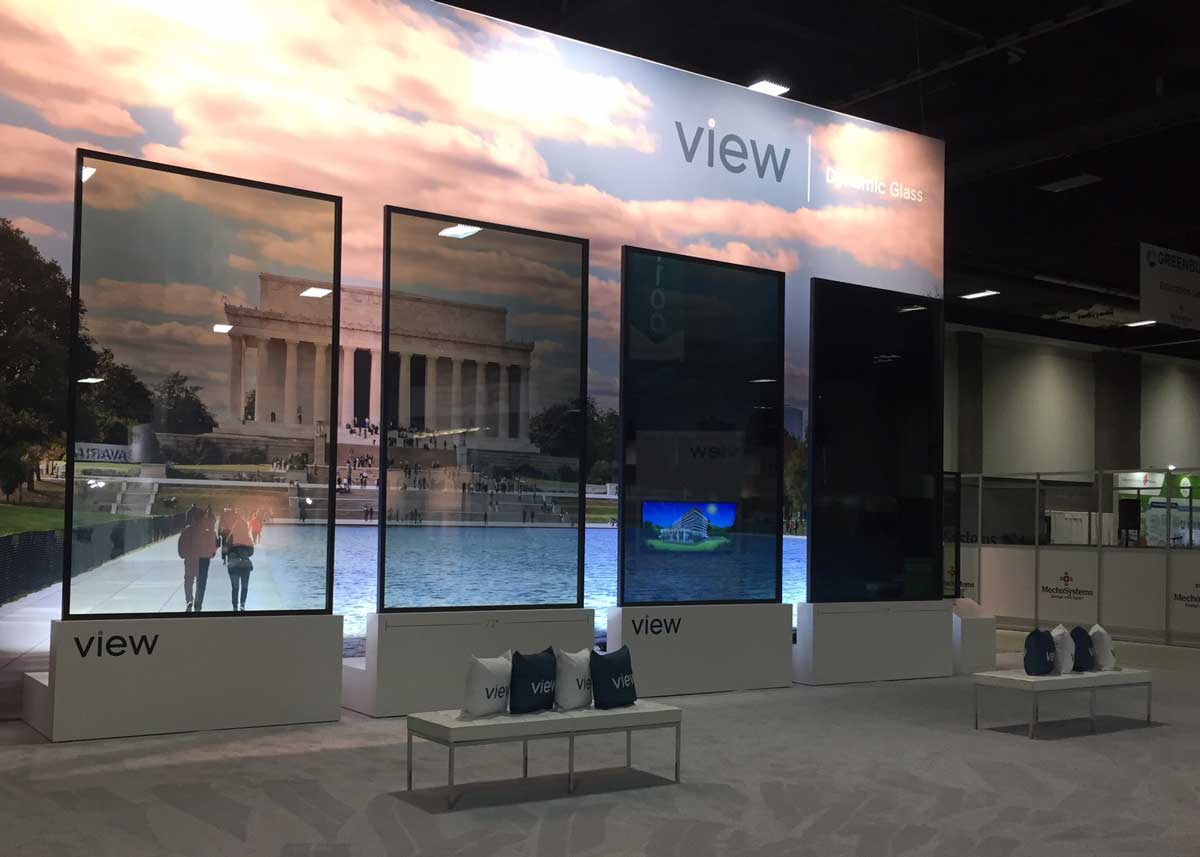 Smart glass just got a lot bigger, and View, a maker of dynamic glass, wants that fact to be as transparent as possible. At the Greenbuild show this week, they rolled out several sheets of the high-tech glass, measuring 6 ft. x 10 ft., the largest dynamic glass ever made available commercially.

Manufactured at View's facility in Olive Branch, Mississippi, the giant-sized glazings allows architects and designers to create expansive facades, while meeting building energy codes and standards.

If you're new to the concept of dynamic glass, think of the expensive prescription glasses that tint automatically when exposed to sunlight. View Dynamic Glass is even more flexible, in that you can manually tint it via a mobile device. This puts homeowners or building managers in control of each window's passive solar response.

Daylignting Perks
Along with tinting to prevent excessive heat gain or UV damage to furnishings, View windows can be told to let daylight through at specific times. For example, increased exposure to natural daylight in educational settings are well documented. According to a Pacific Gas and Electric Company report, children progress through school curricula up to 26 percent faster when learning in day lit environments.

WEBSITE: www.viewglass.com.