Viega MegaPress Stainless XL Fittings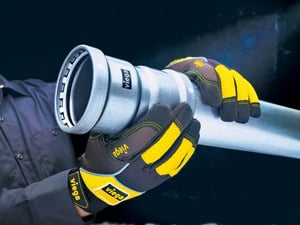 Put away the welder—a secure pipeline now only requires the properly sized stainless steel fitting. Viega has updated its MegaPress Stainless XL line of pipe fittings, which enable builders to fix plumbing probably in a faster, more affordable way.
Designed for iron pipe size (IPS) stainless steel, the new line of MegaPress Stainless XL pipe fittings makes secure connections in seconds, which helps keep a project on time or ahead of schedule. MegaPress fittings reduce installation time by up to 90 percent compared to traditional pipe joining methods. Available fittings range from 0.5 inches to 4 inches.
Because there is no need to weld pipes together, there is major time savings: There is no fire watch or cooling process, and no unwieldy equipment to carry. And, the fittings are equipped with patented Viega's Smart Connect technology, which allows installers to easily identify unpressed connections during pressure testing.