VentCool Vista-Series Whole-House Fan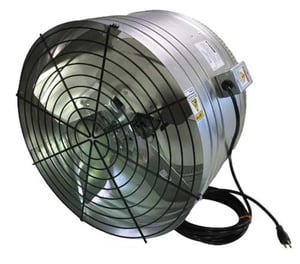 VentCool whole-house fans are powerful, energy-efficient, quietly performing residential cooling systems that can keep a home comfortable for one-tenth the cost of a traditional air conditioner. The latest model, the Vista series, includes now allows owners to decide where the house fan should be used.
The fan's VentCool-exclusive PowerSeal Motorized Damper is an Insulated R-49 drive seal system designed for a secure, precise and insulated seal between the attic and the living space when operation of whole-house fan is not desired.
Vista also features the highly efficient Electronically Commutated Motor (ECM) fan motor, which operates at an optimally low cfm/watt draw, consuming up to 90 percent less energy than other A/C units; a Wall-Mounted Speed Control, a 10-speed device with an eight-hour timer to set the desired operation period; and an Acoustic Silencer Duct, with seven feet of insulated flexduct for quieter sound operation. VentCool fans also qualify for California's Title 24 energy credits, as well as other state and federal incentives.