The Natural Resources Defense Council calls on utilities to deploy more charging stations and raise awareness of the benefits of electric vehicles.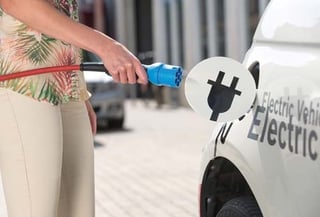 According to the NRDC, America's utilities are uniquely positioned to help the EV market with more charging stations, increasing awareness of the benefits of EVs, and providing incentives to charge cars at times that benefit the the grid.
"If we want to avoid the most destructive impacts of climate change and clean our air, we need to ditch petroleum and instead plug our nation's cars, trucks, and buses into an electric grid fed by more renewable energy. Utilities can give the EV market a critical boost by putting charging stations where drivers live, work, and play,'' said Max Baumhefner of NRDC's Clean Vehicles and Fuels Program, one of the report's authors.
You can read the full report, Driving Out Pollution: How Utilities Can Accelerate the Market for Electric Vehicles, on the the NRDC website.
The Natural Resources Defense Council (NRDC) is an international nonprofit environmental organization with more than 2 million members and online activists. Since 1970, our lawyers, scientists, and other environmental specialists have worked to protect the world's natural resources, public health, and the environment. NRDC has offices in New York City; Washington, D.C.; Los Angeles; San Francisco; Chicago; Bozeman, Montana; and Beijing.