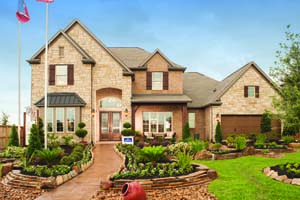 BUILDING HOMES IN accordance with RESNET standards is all in a day's work for David Weekley Homes, whose corporate offices are in Houston. The company joined the green building revolution by connecting with Environments for Living (EFL), which uses concepts of building science (in partnership with the company of the same name) to build green homes.

The concepts utilized by EFL dovetailed with RESNET's strategy, says Mike Funk, one of David Weekley's six nationwide quality coaches. The company used the guidelines from both programs to develop its EnergySavers homes, which are offered in many of the company's markets.

New EnergySavers homes average 58 on the HERS Index, including one completed in League City, Texas. To achieve their consistently low HERS scores, builders follow certain practices that have become standard for the company. First is advanced framing, which uses less wood than conventional framing.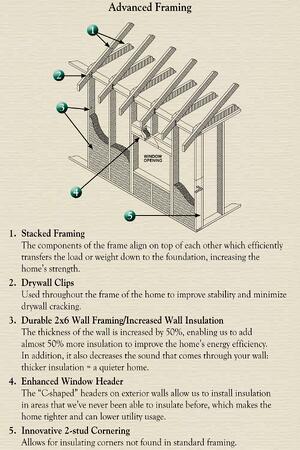 "Wood is a terrible insulator, so from an insulation standpoint, the less wood you have, the better off you are," says Funk. The advanced framing strategy includes open headers and two-stud corners, which allow insulation to be added to these areas.

In hot climates with no basements, ductwork is often located in attics, where temperatures can rise up to 130 degrees. Key to achieving a good HERS score for the Houston-area model home was bringing the ducting and HVAC system into conditioned space, by moving the insulation from the ceiling joists to the rafters and treating the roof as just another exterior wall.

"We've gotten very, very good at controlling the amount of air that comes into our homes. From an energy standpoint, that can be one-third of your heating bill," says Funk. They also used foam insulation with a high R-value.

EnergySavers homes also optimize the ratio of glazing to wall area. This ratio affects energy efficiency, and is something RESNET factors into HERS scores. "If you have a lot of windows and a very small wall, that is a very inefficient home," says Funk.
---