USGBC Helps Municipalities to Become Resilient
LEED guidance offers credits to make social equity and public health a part of sustainability planning.
The U.S. Green Building Council (USGBC) has released two new Safety First pilot credits as part of the LEED for Cities and Communities rating system. The new credits are designed to help local governments and development authorities better prepare for and respond to future pandemic events.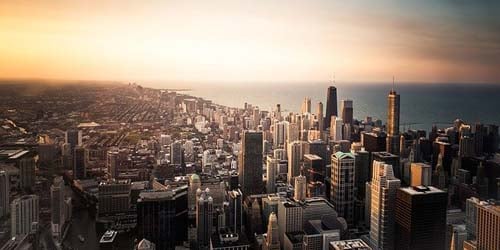 The guidance includes strategies for planning, risk assessment and training, as well as evaluating social equity implications and impacts to vulnerable communities. LEED credits provide additional ways to integrate public health and social equity into sustainability and resilience efforts. This is particularly important during times of increased risks from climate change and COVID-19.
The new guidance is part of USGBC's recovery strategy and reimagined vision that the fastest way to rebuild a healthy economy is by having healthy people living, working, and playing in healthy places. LEED has long had a commitment to promote and support public health. The current pandemic reinforces how sustainable resilience plays a role in promoting practices that help people.
USGBC continues to evaluate potential changes to LEED in light of the evolving pandemic. The organization will convene green building leaders to further discuss opportunities at the virtual Healthy Economy Forum taking place Aug 4-5.