Our nation is embroiled in divisive conflict over formidable issues ranging from immigration to abortion to race equality to climate change. On this July 4th holiday, perhaps we can take a moment to remember what unites us and celebrate the basic freedoms we enjoy that allow us to express our opinions with such conviction.
The remote mountain town in southwestern Colorado that I live in is stunning at this time of year. The rushing river, exquisite wildflowers, abundant wildlife, and robust forests comprise an undeniable testament to all that is good and peaceful in the world.
But something is amiss here. There is a tension that underlies the beauty. Our small community is entangled in a contentious debate about how to bolster our local economy. Some argue that we must allow all forms of activities, including motorized vehicles, in order to draw tourists that will enable our economy to thrive. Opponents vow that our first priority is to protect our greatest asset—wild, majestic nature—and that we should not support certain activities that defile the environment (the very thing that draws tourists here in the first place).
The conflict has saturated our little town like floodwater. Despite efforts at conflict resolution, it seems that there is no line of defense strong enough to stop neighbor from turning on neighbor with vitriol.
Unfortunately, this place is not unique. It is a microcosm of our nation.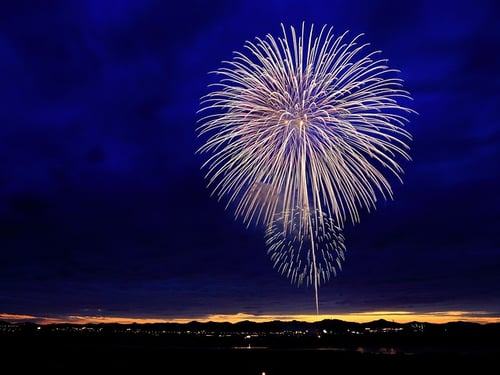 Communities throughout the country are fighting, torn apart by thorny issues like immigration, gun safety, race equality, abortion, sexuality and gender rights, and climate change. Emotions are high as psychologies and ideologies wage war against values and virtues, reaching into our collective soul and piercing the most tender places in our hearts.
Like most conflicts, this one has no clear rules of engagement or defined boundaries, with hostilities that will surely wound us deeply and result in an ambiguous and unsatisfactory outcome.
But on this July 4th holiday, I ask us to take a moment to remember what unites us and to celebrate the hard-fought freedoms we enjoy that enable us to engage in such robust and impassioned debate. That freedom is a precious gift, one to be cherished and appreciated on this holiday and every day.
Our nation was built by pioneering individuals who differed greatly in their politics, religion, and approach, but they shared a common vision of a united nation that protected the rights of all its citizens.
And so I say to my neighbor: our country is at its best when everyone can share their voice. Let us respect each other's opinions. Let us reject the urge to descend into name calling and petty personal attacks—that's dangerous behavior and diminishes who we are.
While we may disagree, we can be civil. We can—and must— care for and protect our neighbors, even if we hold different values.
The pathway to healing the divide begins with listening—not for the sake of debate, but with the goal of understanding a different perspective. In the process, we may just find ways to enhance ourselves and elevate our own beliefs.
Only by seeking our common humanity and common ground can we generate real, long-lasting results. What would happen if, instead of focusing on the issues that divide us, we turned our attention to the ideas that unite us? What if we chose compromise over division?
What if we decided to be an active part of the solution? What if we put down our angry rhetoric and approached those that are different from us with love and compassion? Would that be enough to heal the tear in our nation's fabric and remind us of the importance—the obligation—to appreciate and celebrate the fundamental freedoms guaranteed by the Constitution?
Because, in the end, we are so much more alike than we are disalike. If we give each other the benefit of the doubt, perhaps we can work together to meet the challenges that our country faces.
I accept that each one of us must fight for our values, our neighbors, our friends, our family. I simply ask that you treat me with decency and respect. That you listen to my argument and consider its validity, even if you don't agree. I promise I will offer you the same. Let's be kind to one another, and, together, walk the high road.
Want to read more? Follow me on Twitter and Facebook. For more information about green building and sustainable living, visit Green Builder Media at www.greenbuildermedia.com, like us on Facebook, and follow us on Twitter for regular updates and breaking news.