Underlayments Protect Tiny House from Excess Moisture
New underlayments help wick moisture away from exterior surfaces, greatly reducing the chance of rot or mold.
VERA STRUCK'S TINY HOME sits on an 8- by 18-foot trailer for a total of 144 square feet in size.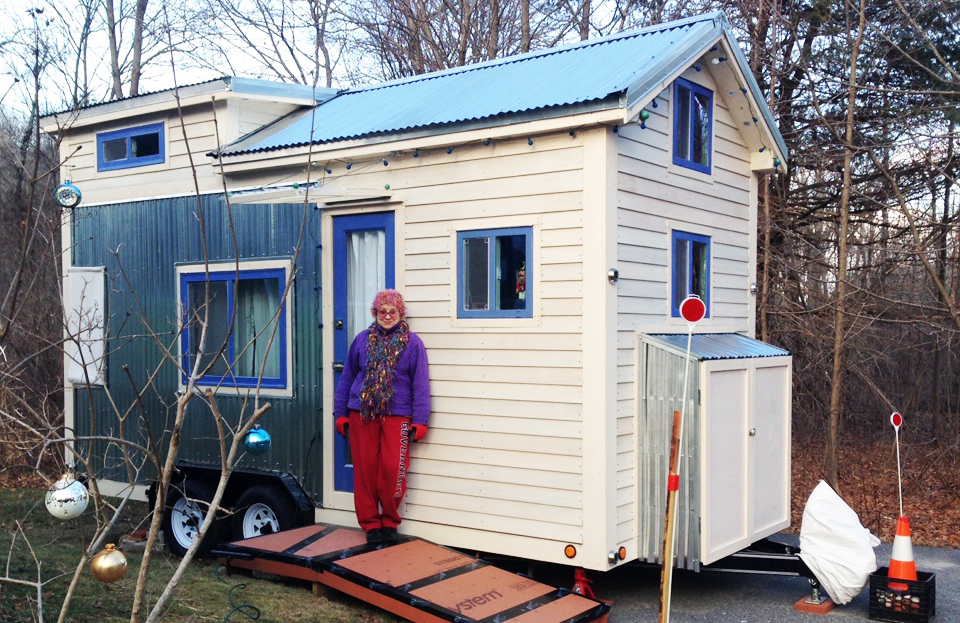 Above: Vera Struck has completed her home's exterior..
"Tiny houses are an example of affordable construction of off-the-grid mobile housing from sustainable, ecological, repurposed and recycled materials," Struck says. "When you build tiny, you need to build smart." Since 2013, she has been working on her own tiny home in Massachusetts. Mid-2015, she plans to take her home, named Silver Bullet, on the road. Her mission will be to educate others on the importance of sustainable living.
Below: The start. An 8- by 18-foot trailer is the home's "foundation."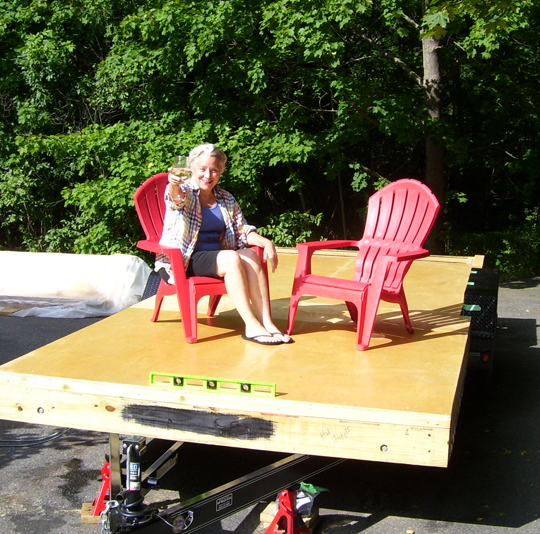 Material Challenge
"Some of the challenges faced in sustainable construction include vetting of materials (both new and recycled), redesigning with life cycle analysis (LCA) in mind, constructing process that assumes resource repurposing itself, energy output and carbon footprint, and cost and installation time," Struck says.
To address exterior moisture issues before they become a problem. Struck's Silver Bullet home used roof and wall products from Benjamin Obdyke. These offered optimal "breathability and ventilation of the exterior envelope," Struck says. She specified Benjamin Obdyke's Cedar Breather® Ventilated Underlayment and Home Slicker Rainscreen.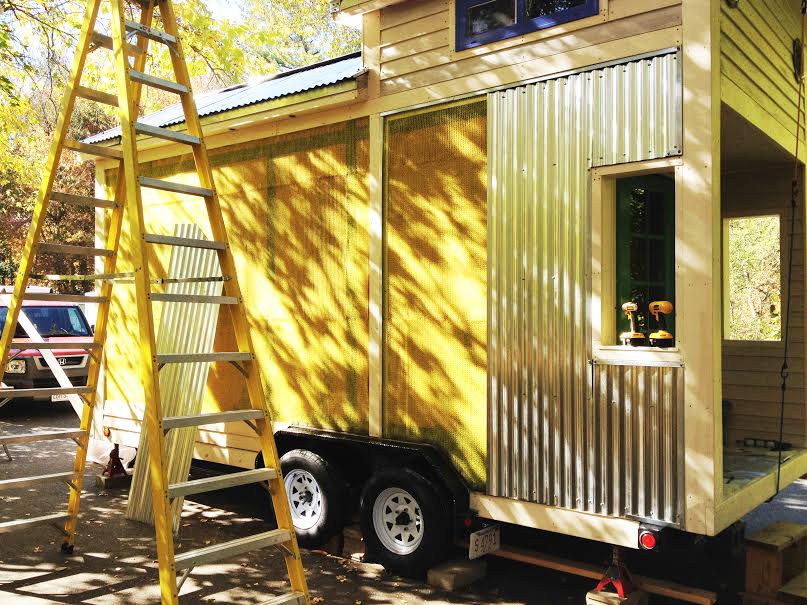 Silver Bullet features metal roofing. Struck wanted an underlayment that would provide cushioning while still eliminating excess moisture. In addition to meeting Struck's requirements, Cedar Breather also provided a space for continuous airflow underneath the roofing material.
Similarly, in the walls Struck realized that structural rot and mold caused by invasive moisture can lead to problems with not only the home structure, but also to its occupants. She chose Benjamin Obdyke's Home Slicker Rainscreen, shown in yellow.
The three-dimensional Home Slicker has vertical channels that route moisture out of the wall cavities. This provides a continuous space for drying. The product's ability to sustain a thermal break and minimize pressure also work to eliminate the threat of trapped moisture.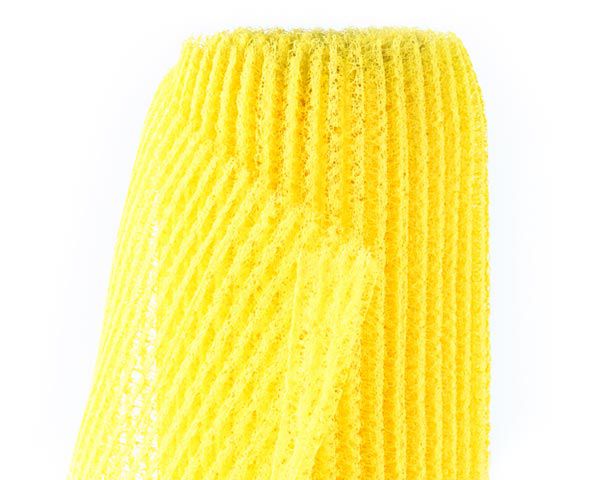 Struck finds that "The Benjamin Obdyke products address all of the sustainable construction challenges. They are cost effective, easy to install, eliminate moisture and rotting and provide cushioning."
Silver Bullet and Vera Struck have their own blog..
http://silverbullettinyhouse.com/