Vehicle "Uconnect" Could Connect Your Vehicle to Hackers
The possibility of hijacking auto computer systems must be solved before autonomous vehicles are to become reality.
In February, we reported about how a Chevy Impala that had been hacked through its OnStar device and worried about how our IoT devices might be spying on us.
"For every smart device," I wrote, "especially ones linked to the Internet of Things, there is some hacker trying to mess with it, either as prankster or thief." In light of devices spying on us, I asked, "Will we become characters in a household drama as our devices, tattle on us, spy on us and maybe tell us what to do?"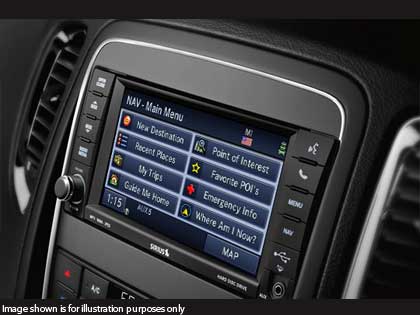 Wired has just written the next chapter on hacking the Internet of Things by scarily reporting and filming the potentially dangerous hack of a Jeep through its Uconnect system, a system that Wired says is the equivalent of turning your car into a smartphone. Not only can you connect to the system but hackers also can. Charlie Miller and Chris Valasek describe themselves as "ethical hackers." They orchestrated the hacking drama, Wired recorded. But if the problems they demonstrated aren't somehow fixed, you could easily imagine the movie scripts being written about pirates hijacking our cars with us in them from afar.
Fortunately, Fiat Chrysler quickly announced the voluntary recall of 1.4 million vehicles and set about to fix the hack potential.
Auto companies hoping to capitalize on the potential of IoT clearly need to take the hacking risk more seriously, consulting with established software security companies to develop hack-proof systems. I can also see our IoT devices on the same kind of software updating schedule that our Microsoft devices have. And what of us has not been annoyed and concerned, when a computer starts downloading updates and turns itself off when we are in the middle of doing something? Will our cars now do that? Our refrigerators? Our thermostats? Our lighting systems?
Click to see Wired's scary Jeep hacking video.
Here is the Website for FCA -- Fiat Chrysler Automobiles.
This YouTube video shows Park Chrysler Jeep fixing the Uconnect hack potential.