To comply with President Obama's Climate Action Plan, U.S. agencies are withdrawing support for coal-fired plants in foreign countries. But will Congress thwart this progress?
THE U.S. GOVERNMENT has provided essential financing for major infrastructure in foreign countries for decades, including coal-fired power plants and other fossil energy projects. Most of these investments have flowed through one of two federal agencies: the Overseas Private Investment Corporation (OPIC), which invests to boost development in poor countries, or the Export-Import Bank (Ex-Im), which provides financing for projects that will create demand for U.S. exports. The aggregate emissions from projects funded by these agencies have been significant: according to an analysis by Greenpeace, they produced 8 percent of the world's total greenhouse gas emissions in the period from 1990 to 2003.
In 2002, a coalition of environmental groups and U.S. municipalities filed a lawsuit against the two agencies, alleging they had violated federal law by providing tens of billions to fossil fuel projects without reviewing their climate impacts, as required by the National Environmental Policy Act. As part of a settlement in 2009, OPIC agreed to invest more in renewable energy, and Ex-Im agreed to consider CO2 emissions when evaluating fossil fuel projects. Since then, OPIC has emerged as a leader in clean energy finance, but Ex-Im has stuck closer to its old ways.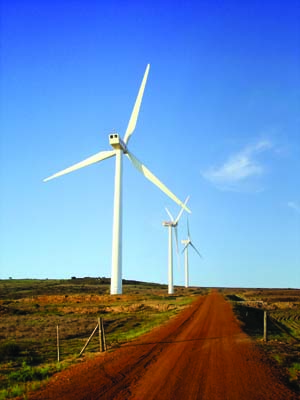 Good Investments. Increasingly, the Overseas Private Investment Corporation (OPIC) is investing in renewable energy projects, including the Power Africa project, which is a U.S.-led initiative to electrify the continent.
In June 2013, President Obama introduced the National Climate Action Plan (NCAP), a comprehensive strategy for the federal government to mitigate and prepare for climate change. One of the NCAP provisions called for the United States to virtually eliminate public financing for new coal-fired power plants overseas. (The only exceptions were for countries where there is no economically viable alternative, or for cases where the project includes carbon capture and sequestration technology.) In November 2013, OPIC announced that it would formally end support for such projects, and Ex-Im followed suit a month later. Since then, other nations and institutions—including the U.K., Germany, France, the Netherlands, the Nordic countries and the World Bank—have adopted similar policies. It is a great example of U.S. climate leadership on the international stage.
Unfortunately, many congressional Republicans, along with some coal-state Democrats, oppose the policy. Starting in January of 2014, conservative lawmakers, led by Rep. Hal Rogers of Kentucky, chairman of the House Appropriations Committee, successfully attached riders to a series of appropriations bills, prohibiting OPIC and Ex-Im from excluding fossil energy projects from consideration for financing. The most recent such rider was passed in December 2014 as part of the bill that funds the government through September 2015.
This prohibition is now law and seems likely to remain so, at least for the next couple years. It's not clear, however, how much practical impact it will have. Because of the rider, OPIC and Ex-Im will almost certainly consider more coal projects than they otherwise would have, but both agencies have shown a declining interest in such projects. Ideas have power of their own, and now that the idea of phasing out coal has taken root, it may be that the formal (extra-)legal status of the NCAP policy does not prove an obstacle to its de facto implementation.
---