Tubular Daylighting Devices: Abundant Light, Drastically Reduced Heat Transfer
Tubular Daylighting Devices are surprisingly effective at delivering natural daylight deep into a building footprint without compromising the thermal envelope.
Everyone loves a light-filled space, and human beings are naturally attracted to daylight. We are highly visual creatures, with 80% of our brain function dedicated to visual processing. Daylight is comprised of a broad spectrum of visible wavelengths of light, and our brains require cyclic dosages of natural light to function properly. Artificial light cannot come close to duplicating the quality of natural light and its positive impact on us.
As the building industry emphasizes the health and well-being of occupants, daylighting strategies are becoming recognized as vitally important to the whole building conversation.
TDD's vs Windows and Skylights
Windows, skylights, and clerestory design are traditional delivery methods of natural light, and a rapidly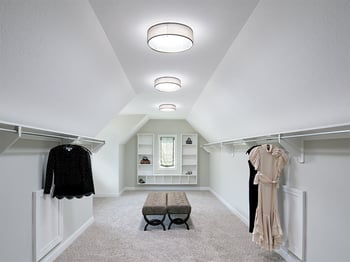 rising strategy in daylighting is "top" lighting. Tubular Daylighting Devices (TDDs) are perfectly suited for this task. Utilizing passive optics, TDDs capture daylight at the roof level, then, transfer the light through the attic/plenum space inside highly reflective tubing, and finally, deliver brilliant daylight through optically engineered diffusers. Best of class TDDs can pipe daylight deep into interior spaces in a building that otherwise would be nearly impossible to daylight. A straight shot for the light from roof to ceiling is not necessary, because the highly reflective rigid tubing can be manipulated (using articulating elbow joints in the tube) so tube runs can be routed around construction obstacles such as pipes, ducts and framing.
A typical TDD for a residential application might be a 10" or 14" diameter, for a much smaller penetration when compared to a window or skylight. However, the amount of light delivered through the passive optics can be impressive.
A top-notch TDD can be three times more effective than a window or skylight when comparing the Visible Transmittance vs. Solar Heat Gain Coefficient. When you combine the small relative size of TDDs with the visible transmittance vs. solar heat gain coefficient, you get a remarkable result; abundant light, minimal thermal transfer.
High Tech Fenestration
It is important to note that the glazing of a TDD is located at the drywall interface, creating an airtight seal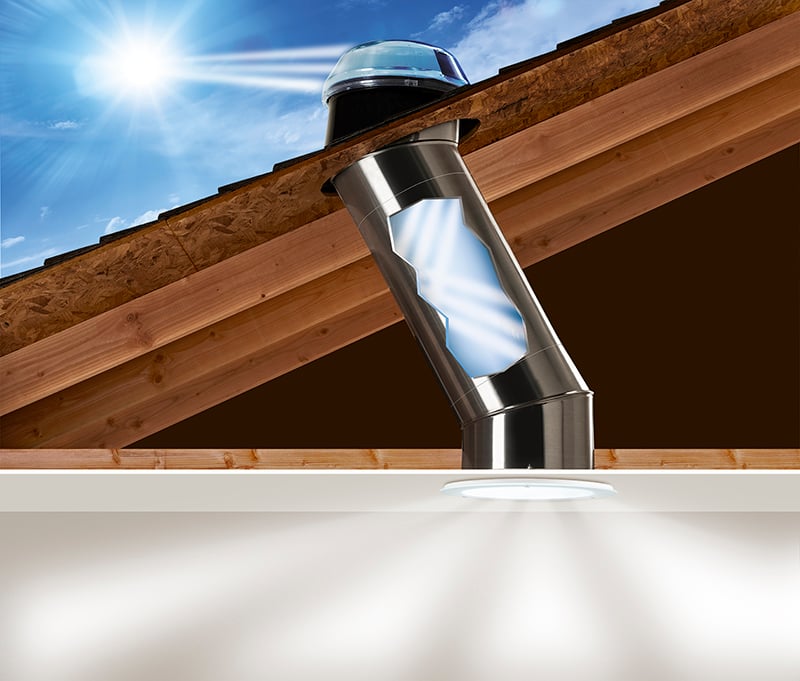 at the thermal boundary of the ceiling plane. This keeps conditioned air from exfiltrating, and unconditioned air from infiltrating. Moreover, at the roof level, passive optics in the dome reduce heat gain by refracting away overpowering midday sun, rejecting unwanted heat when there is abundant light. Thermal bridging is uncoupled at several points along the system. The result is brilliant daylighting with drastically reduced convective, radiative, and conductive heat movement.
Now, here is the exciting part. These best of class TDDs have the ability to deliver healthy amounts of light down tube lengths in excess of twenty or thirty feet, yes 30'. Plus, there are no knee walls to frame and insulate.
Increasing daylighting is an important design element of zero energy and living buildings. TDDs are a thermally responsible way of creating vibrant and luxurious light-filled spaces that nourish occupants, while also shedding lighting loads.
---
Eric Miller works for Solatube, and is passionate about helping people build better buildings. He recently installed a tubular daylighting device above his kitchen sink with a 15' tube run.