Tstud Structural Framing System
The Tstud solves the No. 1 nemesis of the construction industry: How to "cost-effectively" minimize the transfer of outdoor climatic heat or cold from affecting the interior of a structure's ambient room temperature. The Tstud wall assembly, which uses two wood lumber members with an internal wood truss system made from dowels, provides a nearly complete (99.23 percent) thermal break through the wall—hot or cold. A built-in foam core gives the product three times the insulation of a conventional wood stud.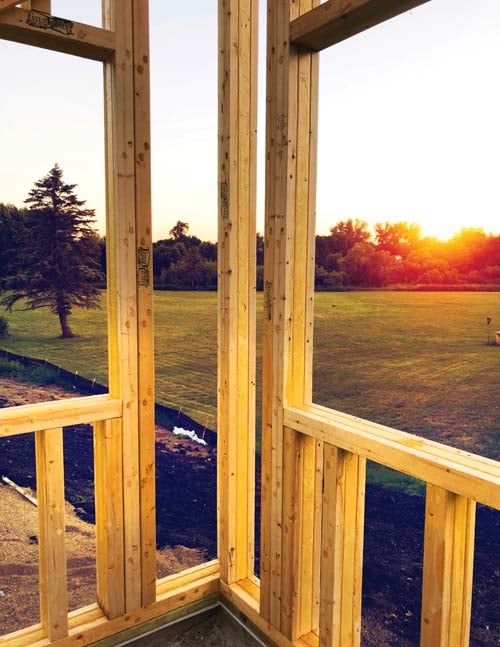 In straight down vertical testing, the product proved three times as strong as 2-by-6s and four times as strong as 2-by-4s. Tstud's construction also makes it an effective mini header when used as a top plate: Only one Tstud is required, compared to two 2-by-6s or 2-by-4s in traditional framing. The product can also mean reduced use of an average of 56 studs and 2,000 fasteners per project—along with all the necessary labor to install them.
Replacing traditional framing with Tstud also helps homeowners reduce their utility bills by up to 24 percent for the life of the structure—easily covering the extra cost of building with the tool. And, the Tstud is fully International Building Code compliant for all of North America. It is available for use in all five hurricane zones and all six seismic zones.