Trump's Terrible Climate Decision: A Perfect Time to Emancipate
All indicators suggest that President Trump is about to pull the U.S. out of the landmark Paris Agreement, designed to reduce the planet's carbon emissions and mitigate the risks of climate change. The decision, considered by many to be short-sighted and damaging for both the environment and the U.S. economy, benefits only one group: the fossil fuel industry. But perhaps this is just the shove that the sustainability movement needs to emancipate itself from federal funding and decisions.
While not a huge surprise, President Trump's expected decision to pull the U.S. out of the Paris Agreement (which he claims will harm our nation's economy, hinder job creation, and create oppressive regulations for domestic companies) deals a substantial blow to everyone in the sustainability sector—and, really, to anyone that cares about the environment.
The decision, myopic and dangerous for so many reasons, is unpopular with 74% of U.S. voters who support climate action, elected officials from both sides of the aisle, the other 194 other nations that signed the Paris Agreement (the only other countries who have not signed are Nicaragua and Syria), and a host of powerful corporations from a wide range of sectors.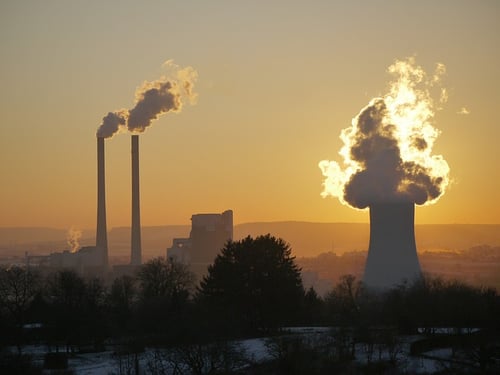 The loudest critics of Trump's expected decision include leaders from the European Union, with German Chancellor Angela Merkel at the helm, as well as from Canada and China, all of whom have doubled down on their climate commitments and implored the U.S. to stay in the game.
Tech behemoths Apple, Facebook, Google, and Microsoft, as well as some unlikely advocates like Berkshire Hathaway Energy, Royal Dutch Shell and Exxon Mobil, have also strongly encouraged the Administration to keep the U.S. in the agreement.
In fact, a powerful syndicate of major corporations, including the four tech companies listed above along with others in the building sector such as Ingersoll Rand, Johnson Controls, and Schneider Electric—which together have a market cap of $3.2 trillion—just issued a letter to the President saying that ""By expanding markets for innovative clean technologies, the [Paris] agreement generates jobs and economic growth. U.S. companies are well positioned to lead in these markets. Withdrawing from the agreement will limit our access to them and could expose us to retaliatory measures."
Feeling so strongly about the topic, Tesla and SpaceX CEO Elon Musk has threatened to resign from Trump's Business Advisory Council if the President backs away from the agreement.
Some scientists predict that if the U.S. pulls out of the Paris Agreement, then it becomes far more likely that the planet will breach the "danger limit" of a 3.6 degree Celsius rise in atmospheric temperature, which would usher in a future of extreme conditions that would make our planet essentially uninhabitable for humans.
Many critics agree that, by abandoning the Paris agreement, the U.S. would cede our economic, political, and moral leadership to China, Russia, and Europe, deeply damage our international relationships, and significantly weaken our global standing.
"From a foreign policy perspective, it's a colossal mistake—an abdication of American leadership," said R. Nicholas Burns, a retired career politician and under-secretary of state for President George W. Bush. "The success of our foreign policy—in trade, military, any other kind of negotiation—depends on our credibility. I can't think of anything more destructive to our credibility than this."
But, as I see it, not all is lost—perhaps we can turn this political debacle into a compelling opportunity. Climate change and the environment have been held hostage by national politics for too long. Just as solar and wind power are no longer dependent on federal government subsidies, so too should the entire sustainability sector emancipate itself from those who would try to hinder its progress.
If navigated the right way, it's possible that, at some point in the future, we can look back and, with pinpoint clarity, identify this as the moment in time when a great transition occurred—when states, cities, companies, and citizens claimed the moral ground and took things into their own hands.
When major companies like Ingersoll Rand, Honeywell, DuPont, and BASF decided on their own (without regulation) to phase out harmful chemicals, adopt renewable energy, and streamline resource use because of the beneficial effect to their bottom line.
When Republican leaders like U.S. Congressman Carlos Curbelo of Florida and Mayor Jim Brainard of Carmel, Indiana stepped up and spoke out in favor of bipartisan climate solutions and pro-growth clean energy policies that curb the risks of rising sea levels and increasing temperatures.
When entrepreneurs spurred our national economy and accelerated job growth by developing innovative technologies that addressed our climate issues.
When cities like Chicago, Atlanta, and Las Vegas committed to going 100% renewable on aggressive timelines.
And when individuals from all walks of life said enough—enough political drama, enough infighting—and took the initiative to play whatever role they could in the unfolding story of protecting our precious planet.
How do you think we can take control of our climate destiny? Write to me at sara.gutterman@greenbuildermedia.com.
Want to read more? Follow me on Twitter and Facebook. For more information about green building and sustainable living, visit Green Builder Media at www.greenbuildermedia.com, like us on Facebook, and follow us on Twitter for regular updates and breaking news.