Trendsetter

Matt Power, Editor-In-Chief
2 min read
KTGY Group and Garbett Homes Share History.
Their first collaborative project, Solaris, was a collection of affordable entry-level homes powered by solar and geothermal energy. With Bellasol, they set a new goal: to build a net-zero-energy home with a HERS score of at least 5. The house modeled at HERS 2, but after it was built it earned an impressive score of -1.

It is the first net-zero production home and the first Department of Energy (DOE) Challenge Home in the state of Utah.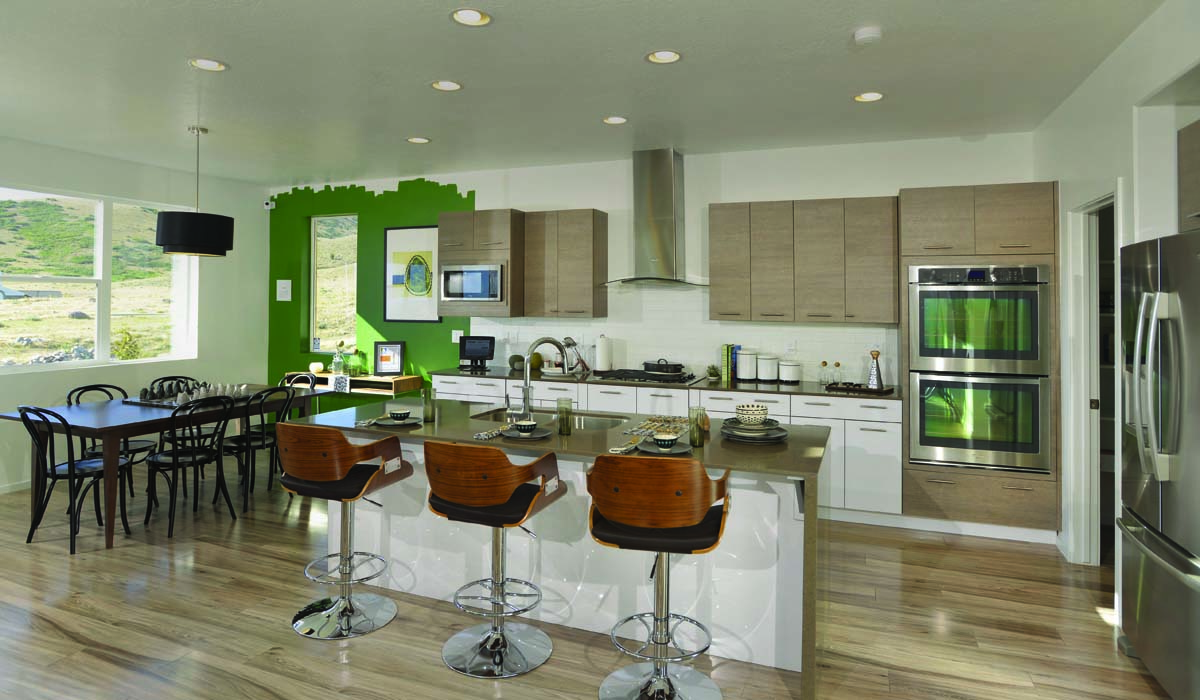 "And we did it at a price point in the range of houses being sold in the neighborhood," says Bill Ramsey, associate principal at KTGY.

The home challenged the team on several levels. For one, they had to deal with three different wall systems: retaining foundation wall, daylight basement and standard 2 x 6 exterior walls. Advanced framing, including the use of drywall clips, eliminated over 100 studs, reducing thermal bridging and creating more volume for insulation. Wall cavities were filled with blown-in fiberglass insulation; rigid foam was installed on the exterior to increase R-values and create a tighter envelope—essential for the challenging climate, with its wide temperature extremes. Leakage was minimized by using the Owens Corning EnergyComplete system, which includes sealing critical joints with a spray-applied sealant.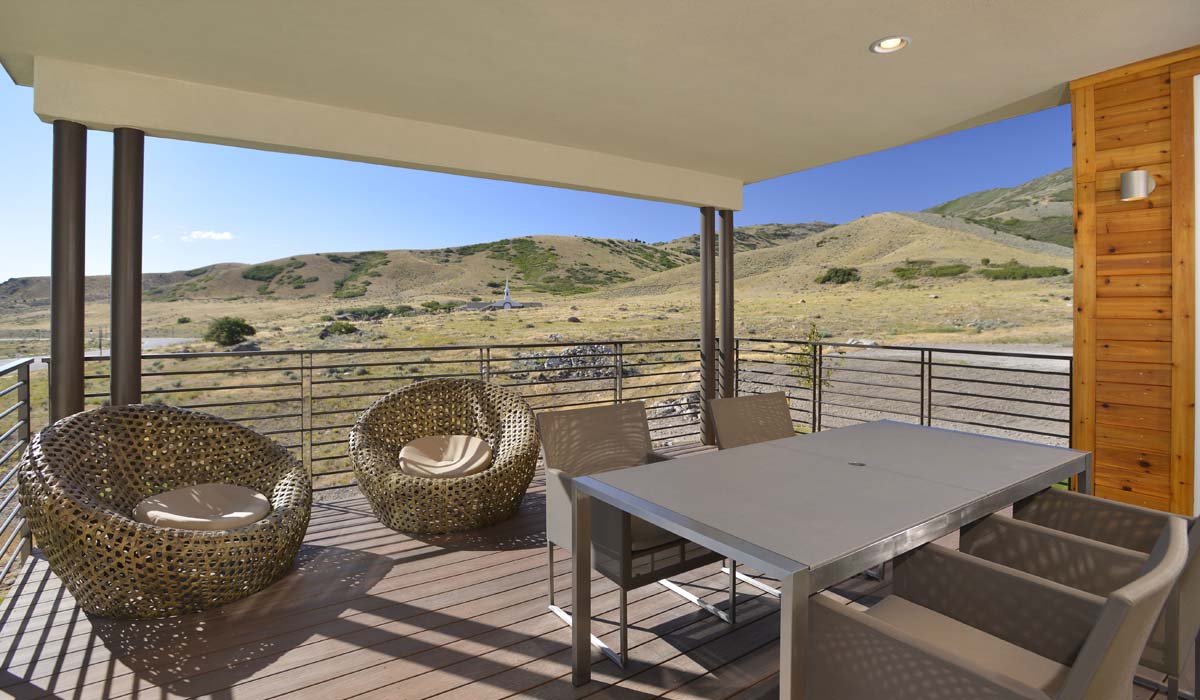 The house is heated and cooled with an air-source electric heat pump; a 96 percent efficient natural gas furnace serves as a backup. The DOE Challenge Home program also includes a focus on indoor air quality. To that end, an energy recovery ventilator extracts waste heat from outgoing air and ensures a steady supply of fresh air.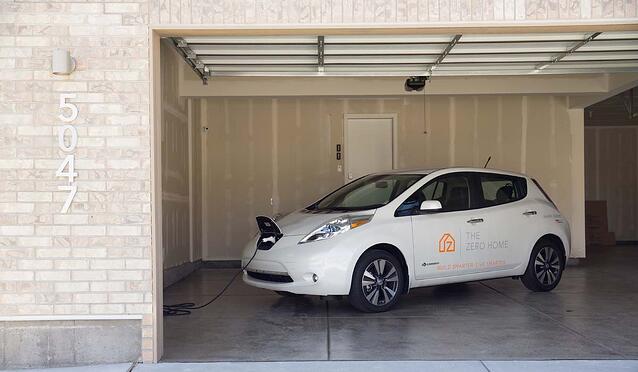 With its "transitional modern" lines and exterior materials—a combination of stucco, fiber cement and unpainted cedar siding—Bellasol stands out in the traditional subdivision of Rosecrest, located on the outskirts of Salt Lake City, but the earth-toned palette complements the surrounding hills.

"We wanted to play off the terrain, and pay respects to the landscape," says Ramsey.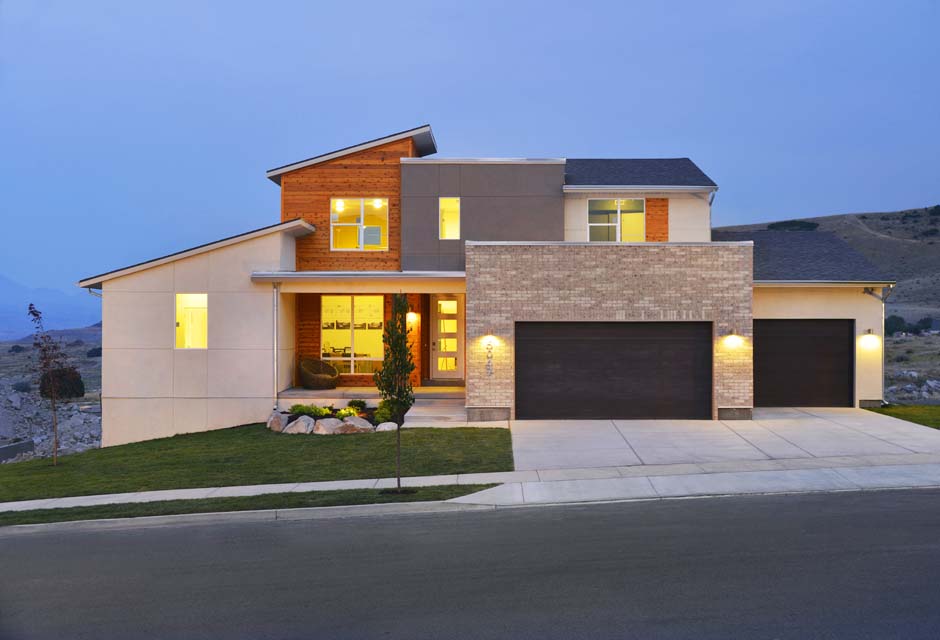 A 10.29-kW solar PV system from Vivint takes Bellasol to net-zero energy in a region where monthly heating and cooling bills often run in the triple digits. Though originally intended as a model home, a couple made an offer shortly after its grand opening. The new owners use some of the excess electricity to power their two electric vehicles.
---

Veteran journalist Matt Power has reported on innovation and sustainability in housing for nearly three decades. An award-winning writer, editor, and filmmaker, he has a long history of asking hard questions and adding depth and context as he unfolds complex issues.