Trends in Green Buildings from 2016
Here were a few of the popular trends in residential green homes this year.
Green building is booming, and this sector of the construction industry is outpacing traditional building and creating millions of jobs. As the average consumer's awareness of climate change increases, buyers are actively seeking to make responsible purchases that will decrease their carbon footprints.

Home building is no exception to this trend, and every year there are more ways than ever before to green up your building. Whether you are looking to build a home from the ground up that incorporates the latest green technology or you're considering retrofitting your existing home to make it a little more eco-friendly, here are the biggest green building trends to look out for from 2016.
LEED Certification
LEED (Leadership in Energy and Environmental Design) certification is becoming a sought-after distinction for new construction, and there's a big trend toward mixed-use living areas that combine residential and commercial space. LEED certification makes these new developments very attractive to millennial buyers as well as corporate retailers. LEED certification is awarded based on a scoring system in which buildings earn points for every green initiative they take, whether it's saving water, using less electricity or lower carbon emissions.

Net Zero Energy Buildings
Though LEED certification is usually a new-construction initiative, many homeowners are also looking at renovations that can help them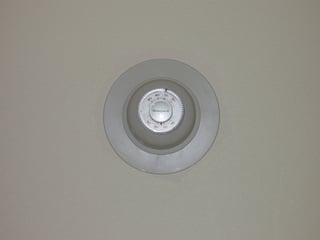 achieve a net zero energy building. This means the home is highly efficient and makes use of renewable energy sources in such a way that it doesn't use more power from the grid that it provides. Adding insulation and efficient windows in addition to installing solar panels or geothermal heating sources are popular ways to reduce your net energy use. These options are highly effective in smaller buildings, so your older home can benefit from many of these improvements.

Smart Appliances
One way to help get your property a little closer to that net zero energy goal is to outfit it with smart appliances. These Internet of Things (IoT) items can typically be connected to a whole-house management system that you can program to know when you're home and when you're out, so items only use power when absolutely necessary. You don't have to make over your whole house at once to reap the benefits. Even just installing a programmable thermostatis a good step to move away from constant fiddling with the temperature – which will decrease the efficiency of the heating and cooling system in your home.

Green Roofs and Cool Roofs
Though insulation has been on homeowners' minds for some time, roofing is making more of a splash in green construction as of late. Cool roofs are designed to reflect light with light colors and special reflective materials to reduce passive solar heat absorption. They also are often made of rubber, foam and other insulators to keep buildings much cooler. Green roofs take this concept a step further by adding planting beds to roofs. These systems keep buildings even cooler, provide a way to absorb stormwater and can reduce the heat island effect in urban areas. Many green roofs provide interactive gardens on top of large commercial buildings, and individual homeowners can also add small planting beds to great effect.

Sustainable Construction Materials
Though so many green building and remodeling trends have more to do with the hidden infrastructure and systems of your home, eco-friendly design is also hitting décor choices in a big way this year. If you're planning a room makeover, be sure to choose eco-friendly products like reclaimed lumber for paneling or flooring, sustainably harvested wood for cabinetry and furniture andlow-VOC paintsand stains that won't contribute to poor air quality in your home and add chemicals to the environment. Using recycled or salvage construction materials can also keep material out of landfills as you update your home.

LED Lighting
For years, homeowners were choosing CFLs for their lighting fixtures because they used less energy, but the drawback of fluorescent bulbs were twofold. The quality of light was often unflattering, and the mercury content made the bulbs hard to dispose of safely. LED bulbs, on the other hand, more closely resemble the color and quality of light from old incandescent bulbs, last for years and have come down in price significantly. This has caused their popularity to soar, and the trend doesn't look to be going away any time soon.

You don't have to go all-in on building a new home with state-of-the-art green materials and methods to help the environment. It's more about making conscious choices to do the best you can, and every little step in the green direction will help the planet for future generations.