Topped Out...almost...VISION House Orlando

Ed Binkley, Guest Columnist
1 min read
WENT BY THE HOUSE TODAY AND WAS VERY EXCITED
with the prgress over the last couple of weeks, in spite of the horrid storms everyday here in Central Florida. The home is really taking shape and the spaces are starting to identify themselves. It's always fun going through a home at this stage, the interior feels pretty much as it will when complete and the choices made during design become exposed. So far...all is well, the spaces feel great.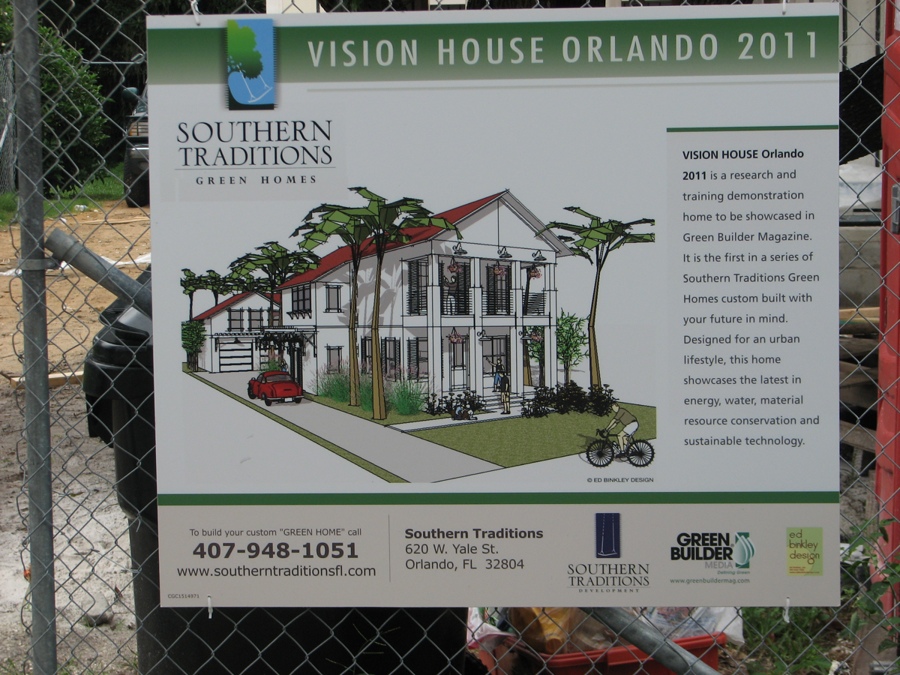 The ICF system is showing it's merit too, even during construction the spaces stay cooler for the crews inside due to extreme R-Value of the walls.

This home fits very well into the fabric of the neighborhood and, according to Jon, the neighbors are all quite excited about the home, the construction systems, and the openess of the interiors. The outdoor living connection between main house and garage is also framed up and will become a primary living area for the residents. It is large enough for entertaining easily around an outdoor fireplace and grill and will be a natural extension of the indoor living.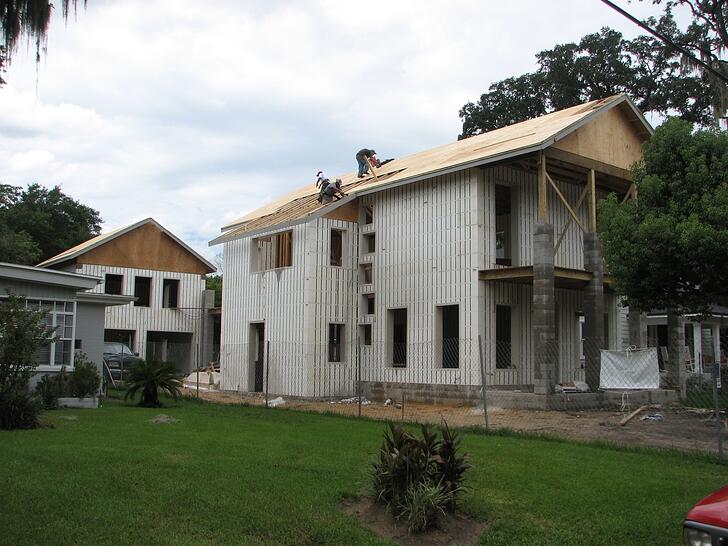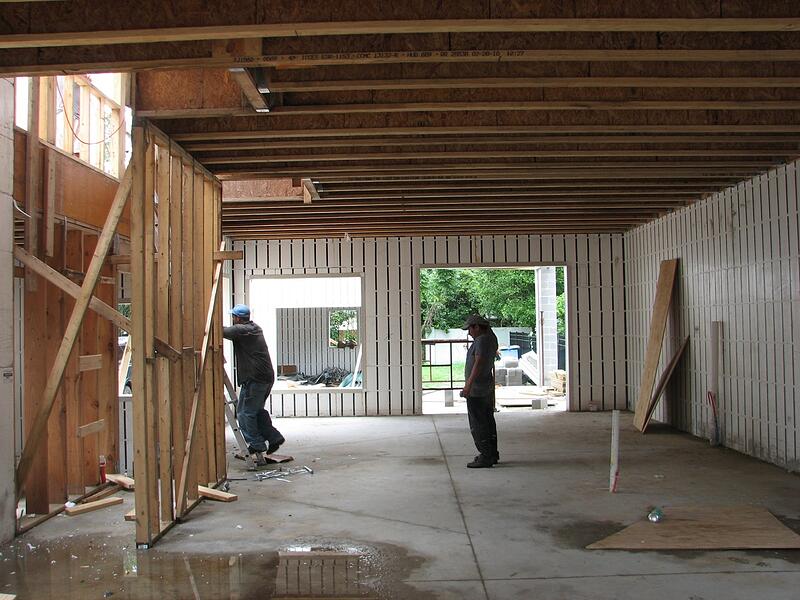 ---

Ed has been instrumental in responsive housing design since 1985, having been a partner with two national architectural firms in the past, he opened "ed binkley design, llc" in July of 2009. He has a strong focus on an affordable, green, systems approach to housing, which coincides with his development of "the shelter series", a collection of small rapidly built homes that incorporate sustainable principles. Ed's experience also includes work with national and international green housing programs and the design of several demonstration homes that highlight sustainable design principals. He is a frequent speaker at symposiums, contributing editor to national publications and has been featured on a variety of HGTV and radio programs presenting his green building philosophies. Ed has a strong belief that green design starts with a responsible program and client…and the end result is only as successful as that collaboration is strong.