This is the year for companies to best position their business models to capitalize on sustainable growth opportunities.
By Joel Makower and the Editors of Greenbiz.com
THE NUMBER OF COMPANIES taking a more holistic, business-focused view of their environmental and social impacts by participating in natural capital initiatives is on the up: 611 had made public commitments as of 2015, up 71 percent from 357 in last year's State of Green Business, and up 217 percent from the 2014 report.
In addition, carbon is no longer seen as just an atmospheric pollutant, but a building block for a new generation of molecules to make concrete, plastics and fuels. Greenhouse gases are no longer unwanted byproducts of industrial agriculture; they are now a valuable input. Finding value in waste streams is no longer just an innovative idea; it is an expectation and competitive necessity. In other words: It is tomorrow's business as usual.
This year is shaping up to be yet another exciting year in the world of sustainable business. Here, in no particular order, are trends we'll be watching.
---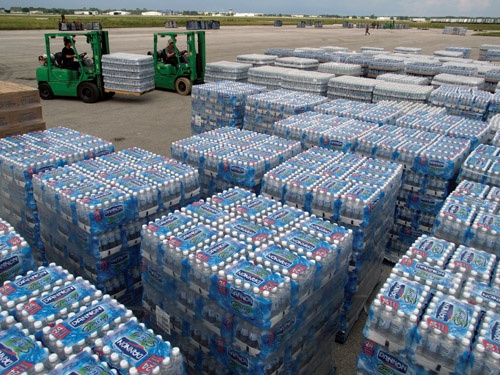 Plastic consumption continues to rise, growing an average of 3 percent annually since the mid-2000s, according to ICIS.
The Circular Economy Revs Up
The term has no official definition, but at its core, the circular economy is about keeping the molecules in play. In such a system, products are made primarily from benign and nontoxic ingredients—nutrients that can be returned safely to soil or water or, in the case of more durable components, placed back into service again and again. Toxic ingredients are not verboten; they can be used as needed in products or processes so long as they, too, are continuously cycled back into productive use and kept out of the waste stream. And, of course, as much of this as possible should be powered by renewable energy.
However, creating circular models for some materials won't be easy. Consider plastics, which undergird, coat or package so many of the things we buy. Besides being some of the global economy's most ubiquitous materials, they are also among the most environmentally irksome.
Case Studies
Dow Chemical is piloting an "energy bag" technology in which customers collect non-recyclable plastics, such as utensils and packaging, which Dow turns into synthetic crude oil.
China's government has developed a national circular economy strategy, part of a 50-year plan to address sustainable growth objectives and challenges, and has made substantial investments in circular economy-oriented pilot projects, according to the Ellen MacArthur Foundation.
There's sound business rationale for all of these countries and companies to be jumping aboard the circular-economy bandwagon. According to modeling by the Ellen MacArthur Foundation, the circular economy represents a net materials cost savings opportunity of $340 billion to $630 billion annually just in the European Union. The biggest opportunities were found in the automotive sector, followed by machinery and equipment.
---
Carbon Recycling's Growing Promise
Global efforts to address climate change have focused to date on reducing emissions of greenhouse gases through using energy more efficiently, switching to renewable power and electrifying vehicles.
But what if the carbon in waste gases could be captured and used to make things, thereby turning pollutants into products? A small but growing band of companies is trying to do just this through a group of technologies one could call "carbon recycling." They use the carbon in greenhouse gases, such as carbon dioxide (CO2) or methane, as a raw material to make products like plastic or cement.
Case Studies
Newlight Technologies developed, patented and commercialized the world's first carbon sequestration technology able to produce high-performance plastic that can match the performance and price of petroleum-based plastic.
Solidia Technologies developed a type of cement that is produced at lower temperatures and through a different chemical reaction that generates less CO2 than conventional cement. The cement is hardened by injecting it with CO2 from industrial sources.
Novomer developed a way to transform waste CO2 into high-performance, low-cost chemicals called polyols for use in applications such as coatings, adhesives, sealants, elastomers and foams.
Liquid Light uses low-energy catalytic electrochemistry to convert CO2 into chemicals, such as ethylene glycol, a raw material for plastic bottles.
Skyonic Corporation turns CO2 emissions from power plants and industrial processes into products to manufacture baking soda.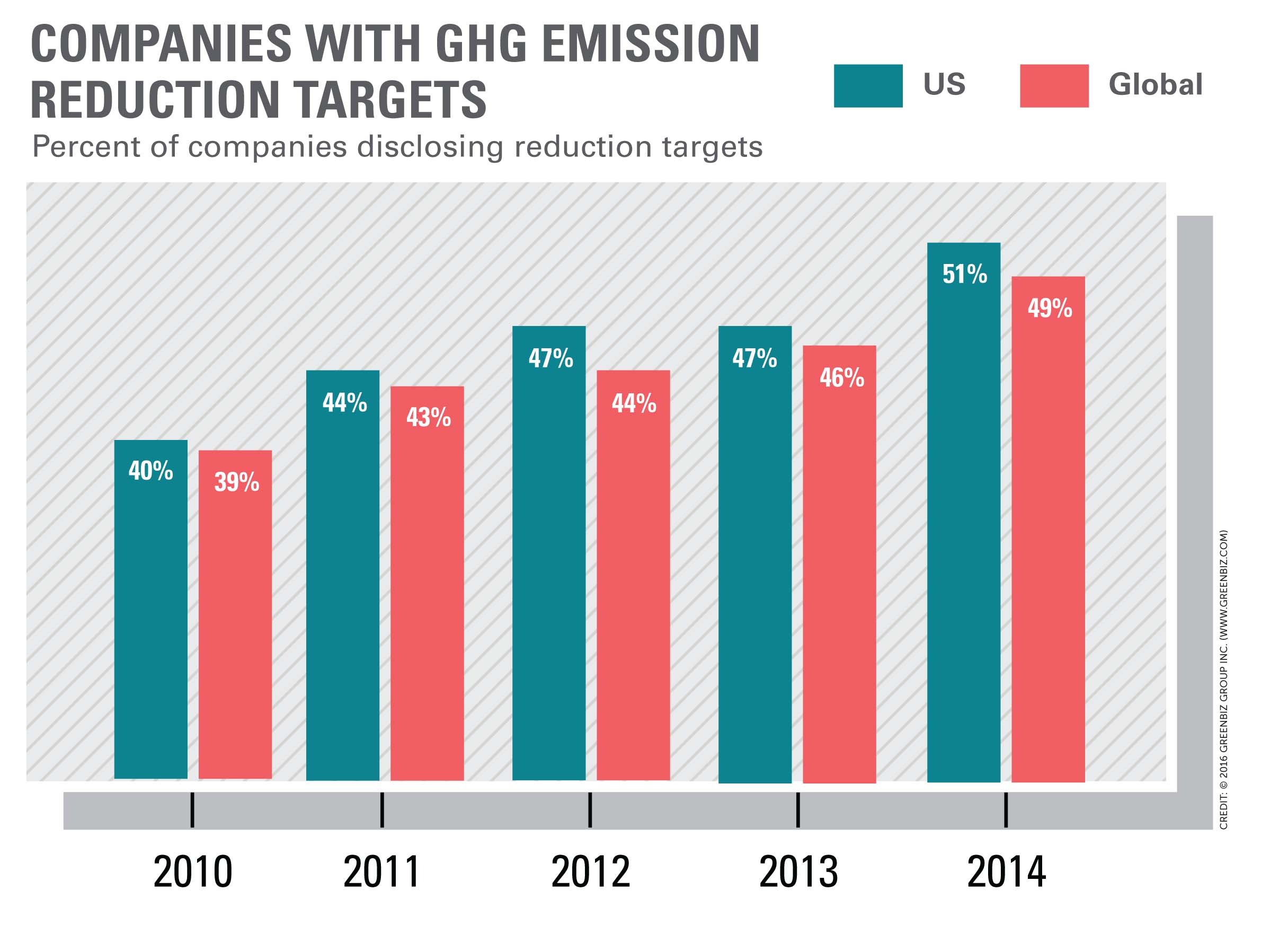 ---
Investing in green roofs is one way cities can handle stormwater runoff.
Green Infrastructure Grows Like a Weed
Green infrastructure is taking root. There were more than $39 billion worth of green bonds issued in 2014, more than double the dollar amount of the previous year. Much of this money will be used to finance clean-energy projects. The annual value could reach $1 trillion by 2020, according to a report by the Climate Bonds Initiative, UNEP and the World Bank.
Investments in All Sectors
Private-sector investments in low-carbon alternatives for energy, water, transportation and other critical infrastructure projects consist of billions, if not trillions, of dollars of committed money.
The Breakthrough Energy Coalition is a multibillion-dollar fund for clean-energy alternatives. The coalition aims to help get innovation out of the lab and into the marketplace faster. Its public-sector counterpart is Mission Innovation, a group of 20 countries—which currently provide roughly 80 percent of all clean-energy R&D—that have pledged to double funding levels for these technologies over the next five years.
It's not just energy. Another group likely to shape the agenda is the Green Infrastructure Investment Coalition. Green infrastructure investments consider the impact on natural ecosystems far more carefully. The goal isn't just to minimize potential negative impacts, it's to maximize resilience by playing to the strengths of the natural world.
From the municipal point of view, the green infrastructure concept has gained more credibility thanks to projects in New Orleans, which rethought its coastal management system with an eye toward resilience after the devastation of Hurricane Katrina; and New York City, which started prioritizing bioswales, green roofs and other natural systems for handling stormwater runoff even before Superstorm Sandy exposed the city's vulnerabilities.
---
Sustainability Becomes an Employee Perk
If you're looking for clues about whether a company really believes sustainable business practices are important, you should start with its mission statement or its declared core values.
Increasingly, the organizations that really care about sustainable business practices—and that want to attract millennial workers who care about how their employers treat the planet—are embedding the notion of environmental responsibility right into their central corporate belief systems.
Some companies are offering financial incentives or perks to encourage employees to act on them. But more organizations are building sustainable business principles into corporate training programs, or engaging employees across a variety of roles, from the front office to the manufacturing floor.
Case Studies
Caterpillar officially amended its code of conduct in 2015 to add a fifth core value to its existing four. It now urges employees to prioritize "integrity, excellence, teamwork, commitment and sustainability."
Bank of America supported a $500 discount in 2015 for employees investing in a solar rooftop installation from SolarCity. It also offered a $3,000 reimbursement incentive to workers buying a hybrid, compressed natural gas or "highway-capable" EV. As of the last update, more than 7,200 employees had taken advantage of that benefit.
---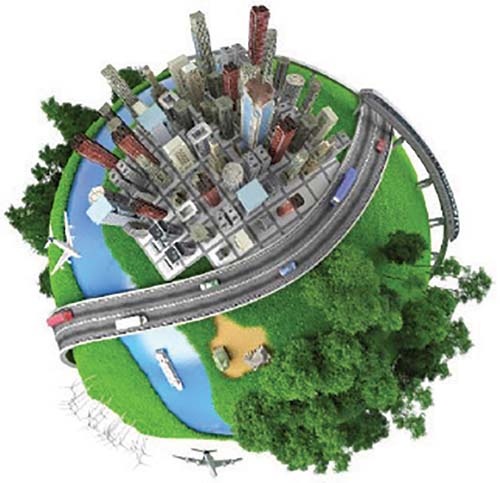 image courtesy of wikimedia
The Power of Microgrids Gets Unleashed
Microgrids are localized systems that generate and deliver electricity to a defined geographic area, such as a building, campus or neighborhood. They are transforming remote economies in the developing world, as well as businesses, universities and municipalities in the industrialized world. Microgrids can serve as backup power sources to entities also connected to the grid or can be operated independently, allowing homes or businesses to operate off the grid.
Microgrid deployment is a "global phenomenon," according to a 2015 Navigant Research report. It identified 1,437 microgrid projects worldwide representing 13 gigawatts of capacity either operating, proposed or under development. The market for microgrids will soar to $40 billion by 2020, a fivefold increase over seven years, Navigant predicted.
Drivers of Microgrid Development
Battery Storage: Storage effectively eliminates a key barrier to renewable power generation: the intermittent nature of sunshine and wind. Batteries enable a microgrid to store energy tapped during sunny or windy times of the day and save it for use during times when those weather conditions don't exist.
Internet of Things (IoT): IoT software means that exactly the right amount of energy from the cheapest source can be delivered via microgrids or shifted in split-second response to changes in weather or demand, reacting just like the bigger grid does.
Lower Costs: The price of solar has fallen 82 percent per watt in the past six years, while wind power has dropped 61 percent during that time, according to Lazard's Levelized Cost of Energy Analysis. That makes them price-competitive with—or in some markets cheaper than—fossil-fuel power.
Resilience: The perceived vulnerability of centralized electrical grids to extreme weather and other disruptive events are making microgrids an attractive option.
But microgrid deployment faces challenges. Local utilities sometimes create barriers to microgrids, both for safety reasons and to protect existing monopolies. But even entrenched utilities are seeing the benefits, and many are working with microgrid developers and regulatory bodies to overcome the challenges.
The U.S. microgrid market will benefit from legislation passed in 2015 that extended an investment tax credit for renewable and distributed energy resources. The tax credit's extension suggests 2016 will be a banner year for solar, wind and microgrid installations, which often happen together.
---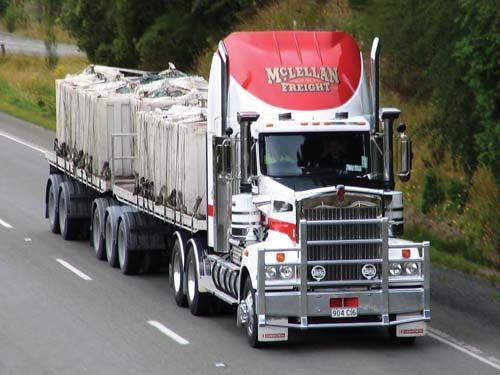 A new app connects truck drivers to freight that needs to be moved, creating new revenue opportunities, lowering shipment rates and resulting in less trucks on the road.
The Sharing Economy Goes B-to-B
If you Google the terms "Uber for X" or "Airbnb for X," you'll come up with thousands of entries referring to companies trying to be the next big thing in the so-called sharing economy. But all of that may be child's play when compared to the fast-growing, business-to-business world of monetizing underutilized assets. Indeed, there are some who believe revenue from the B-to-B sharing (or collaborative) economy could soon eclipse the consumer version.
Companies are providing services to share unused office space, farm machinery, warehouse space, business equipment and services, retail spaces available for pop-up shops and idle heavy equipment. There's even a sharing platform for cities and other public agencies to share heavy-duty equipment.
The environmental impacts of all this sharing and collaboration have yet to be measured, though they could be significant. It stands to reason that using stuff more efficiently minimizes manufacturing costs, waste and emissions, as well as overall consumption. But so far, evidence is anecdotal.
For example, according to Joe Gebbia, chief product officer and co-founder of Airbnb, "In North America alone, Airbnb guests use 63 percent less energy than hotel guests." That's enough energy to power 19,000 homes for one year, he says.
Case Study
Cargomatic connects shippers with licensed truckers using smartphone technology to connect truck drivers to freight that needs to be moved. For truck drivers, who often haul empty trucks for hundreds of miles en route to their next pickup, it creates new revenue opportunities. For shippers, it can mean lower rates on big shipments, particularly at the last minute. And then there are the environmental benefits of fewer empty trucks on the road.
---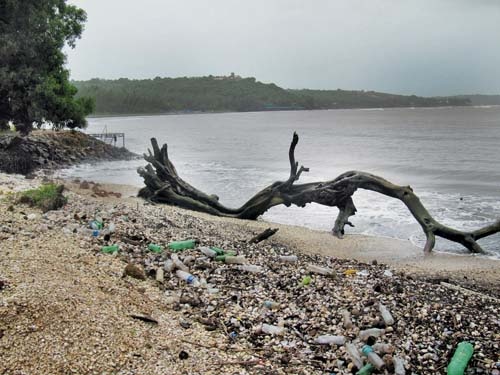 A growing number of companies are working to clean up the world's oceans.
The Blue Economy Catches a Wave
The emerging "blue economy" movement applies sustainability to the vast marine environment, which encompasses shipping, transportation, tourism, recreation, and the harvesting of fish, seafood, oil, gas, minerals, energy and even water itself.
A truly blue economy should do more than prevent or diminish ecosystem harm. As visualization and protection efforts swell, so do new economic opportunities to monitor ocean health, store carbon, promote eco-tourism, prevent waste and protect marine habitats.
Change is taking place in some parts of the business world. A growing number of cargo companies are working to improve efficiency and reduce the emissions of their oceangoing fleets.
Case Studies
Trash Free Seas Alliance is attacking the trillions of particles of plastic tainting the oceans.
Ocean Conservancy is partnering with Dow and Coca-Cola to stanch the flow of plastic into waterways by 45 percent (in five choke points in Asia) in a decade.
Method uses plastic collected from Hawaii beaches for soap bottles.
Interface's Net-Works program makes new carpet tile from fishing nets, which the Patagonia-based startup Bureo also uses to create skateboards and sunglasses.
Adidas partnered with Parley for the Oceans to create a new concept shoe made from recycled 3D-printed ocean plastic waste, including from gillnets used in commercial fishing.
There's more to be harvested from the seas. For example, biotech firms are concocting new painkillers, antibiotics and cancer treatments from ocean critters. Drugs made from sponges, fish, invertebrates, mollusks and fungi are projected to become an $8.5 billion market by 2016, according to BCC Research.
But if a gold rush rises, companies will need to collaborate to prevent overharvesting ocean species. The same goes for protecting minerals and metals on the sea floor, where some ores may be 10 times more concentrated than on land.
---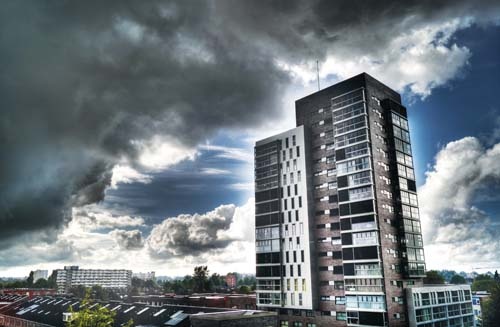 insert text here
Supply Chains Go High Tech
The first thing to understand about the rise of connected supply chains is just how many companies are vying for a slice of the market. Some providers start with the basics, seeking new ways to vet individual suppliers, and putting that information online. Beyond that, there's the push to better verify and communicate supplier data through secure digital channels.
Others are more focused on better inventory management software, or using hardware to track products through the manufacturing process. At the end of the chain, a range of providers are honing new logistics offerings covering the last few miles of getting products to market.
Considering Climate Change
One area of increased company interest is the capability to respond to weather patterns made more volatile by climate change. The threat of superstorms and the potential downtime in their aftermath is pushing companies to seek advanced analytics for expected crop outputs to gird their commodity supplies, or to assess multiple delivery options amid changing weather conditions and fuel prices. Another area of focus is the more abstract idea of a "social license to operate," where a company's ability to operate in a given region is jeopardized by local resistance.
So, how does technology stand to help? Today's supply-chain cloud software and on-demand service providers aren't the first to recognize the need to modernize the field. Over the years, supplier surveys and radio-frequency identification (RFID) are two of the tools sold as ways to increase transparency and oversight.
But their success has been limited, at least in terms of engendering wholesale transparency. One reason is that countries regulate pollution and natural impacts very differently. Nagging challenges, like reducing the burning of Indonesian forests to clear land for palm oil plantations, demonstrate that a cause du jour among consumers and activists in the Western world doesn't always translate to immediate corrections upstream. International labor systems, meanwhile, vary widely in their ability to help the poorest secure better working conditions.
If it all pans out, technology will help reduce fuel costs, waste and related emissions while keeping the wheels of commerce moving in an ever-changing world.
---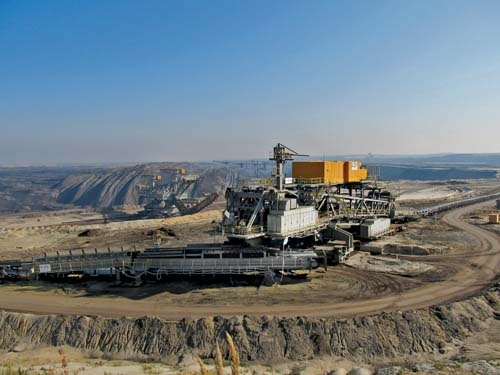 Fueled by pressure from clean energy sources, the coal mining industry is starting to clean up its act.
The Mining Industry Tries to Clean Up Its Act
Environmental impacts are business as usual in mining and other extractives. Yet amid an uptick in the demand for metals, minerals, fuels and rare earths that feed everything from cars to construction to clean energy technologies, the mining industry—squeezed by ever greater forces—is slowly shifting, and even cleaning up its act.
Coal is no longer king. The renewable energy economy is already larger than the coal economy: The U.S. solar installation sector employs 77 percent more people than the domestic coal mining industry, according to the Solar Foundation's 2015 National Solar Jobs Census. In the United States, President Obama's Clean Power Plan and rejection of the Keystone XL pipeline are signs of the times.
Responsible Standards
There also are growing efforts to create standards for responsible drilling and mining. For example, Equitable Origin, an upstart company, is creating standards to clean up oil and gas exploration in developing regions, and is seeking to do the same for wind and solar farms.
Mining requires vast amounts of energy, especially to tap harder-to-access ores. Energy makes up 20 to 40 percent of mining operating costs, and is set to grow by 36 percent by 2035 globally. Most mines are powered by diesel or the grid. As a result, renewable energy is an untapped opportunity for remote mines. Investment in renewables by mining companies could grow from $2 billion in 2018 to $3.9 billion by 2022, according to Navigant Research.
---