When it comes to COVID-19, there are a lot of numbers floating around, but the math is easy. Here are the important variables:
Real number of cases
Rate of increase
Critical care rate
Number of hospital beds
Mortality rate
Let's look at all of these for the US:
Real number of cases: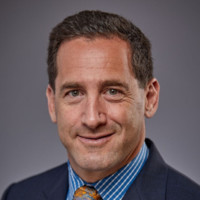 According to research from the WHO and CDC, and based on data from China and Italy, it appears that for every reported case, there are 20 – 100 unreported ones. That makes sense, right? Particularly here in the US, where there are very few tests available. There are currently 4,491 reported cases in the US. That means total (reported and unreported) cases are somewhere between 90,000 – 400,000. Based on the data, I personally think that we are closer to the high end of this, but for the purpose of this exercise, let's assume that right now we have approximately 100,000 cases of Coronavirus in the US.
Rate of increase:
Currently, like Italy and China before us, the number of Coronavirus cases is doubling every three days. Based on what we've seen, absent intervention, that rate does not slow down. This means, if left unchecked, in 30 days, there will be 1,024 more cases (2x2x2x2x2x2x2x2x2x2) then today. If we have 100,000 cases right now, we would have 100 million cases in 30 days. This represents approximately 29% of the US population. That seems like a huge number, but is it? Well, 70% of the US population lives in cities of 500,000 or greater, and we know how contagious the virus is. Along these lines, Angela Merkel (Chancellor of Germany) recently said that she feared that 70 – 80% of Germans could become infected. She was using this same math.
We will come back to this number, because we can slow this dramatically, and that can make all the difference.
Critical care rate:
Based on what we've seen in other countries, approximately 10 – 20% of all cases require critical care. As the number of cases increases, let's assume that this number goes down (because if we are under-reporting cases, some of the unreported cases are mild). So let's assume that the critical care rate is 2.5% or roughly 25% of the low end number. If 100 million people are sick, that would mean that 2.5 million people need critical care.
Number of hospital beds:
Here's some frightening news: we only have 900,000 hospital beds in the US. And that is total, as in, for everything. Someone has a heart attack, is critically injured, etc. – that person needs a bed. Additionally, we only have approximately 115,000 ventilators, and that is what most critically ill Coronavirus patients need.
Let's go back to our numbers. If we assume that 2.5 million people will require hospital beds in 30 days, and many of them will need ventilators, we are dramatically underprepared. We simply don't have the space.
Mortality rates:
Currently, we have seen mortality rates as low as 1% (China) and as high as 8% (France). Part of this variance is a function of accurate reporting (making sure we know the real number of cases that should be in the denominator) and a part of it is the adequacy of the health care system. So let's look at our example. If we have 2.5 million critically ill people, and only 115,000 ventilators, we're in trouble. Let's assume that 90% of all people on ventilators recover, but only 50% of people without ventilators do. That means that we would see approximately 1.3 million deaths, or approximately 1.3% of the total cases.
And these are not worst-case numbers. If we assume:
Real cases: 400,000
Rate of increase: every 3 days
Number of cases in 30 days: 245,000,000 (assumes 70% of population is infected)
Critical care rate: 15%
Number of critical care patients: 36 mil
Mortality rate: 5%
Total deaths: 12 mil
These are staggering numbers.
What we can do:
To combat this, there are really only a few things we can do. First, we can try to increase the number of beds, the number of ventilators and the amount of hospital equipment we have. And it appears that the Federal and state governments are trying to do just that. But that is a time-consuming process, and it won't change the numbers very much. For example, if we TRIPLE the number of ventilators on hand, we'd still only have 300,000 or so. That just doesn't change things much.
So the key is slowing the rate of increase. If, instead of doubling every three days, new cases doubled every 10 days, we would have a whole new paradigm. Observe:
Real cases: 100,000
Rate of increase: every 10 days
Number of cases in 30 days: 800,000 [Wow! Such a difference between this and doubling every 3 days. Instead of 100,000,000 sick people, we have less than 1 million!!]
Critical care rate: 10%
Number of critical care patients: 80,000 [instead of 2.5 million!]
Mortality rate: 1% [slightly lower due to availability of beds]
Deaths: 8,000
Unbelievable. Yet - the math is the math. By focusing on the important variables, it becomes immediately apparent that flattening the curve either makes or breaks us.
All of this is to say: take this seriously. Each one of us can flatten the curve, or we can steepen it. Each one of us can make a choice to fundamentally alter our behavior for the next several weeks. Yes, it will be ridiculously hard. But this is a make or break point for us as Americans, and really, as humans.
---
About the Author
Steve Gutterman CEO and Board Member, General Cannabis Steve Gutterman brings more than two decades of success building and leading high growth businesses in highly regulated industries, with an extraordinary record of having increased annual revenue and market capitalization of the companies he has led by over $500 million and $2 billion, respectively. Most recently, Mr. Gutterman served as President of Harvest Health & Recreation (CSE:HARV), one of the largest cannabis multistate operators in US, where he was instrumental in taking the company public and led its global operations. Prior to that, he served as CEO of market research company Mobile Accord. The company developed a database of over 400 million users and served customers like Coca Cola, Unilever, P&G and the World Bank, the State Department and the CDC. Before that, Mr. Gutterman served as President and Managing Director of MBH Enterprises, a private equity company that specialized in infrastructure and financial services. Mr. Gutterman also served as Executive Vice President and Chief Operating Officer of E*TRADE Bank (NASDAQ: ETFC), a $35 billion federally regulated thrift. Mr. Gutterman holds a JD/MBA from Columbia University and BA in Political Science from Tufts University.