Most conversations with manufacturers about how to reach potential customers had little to do with even the most basic understanding of the industry.
BACK IN 2005 when we founded Green Builder Media, I was so naïve to believe that the doors to marketers at building products manufacturers and those who provide services to the residential construction industry would swing wide open when they saw us coming.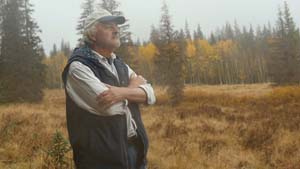 After all, with more than twenty years of experience in the homebuilding business, a well-established and recognized brand and trademark, a growing awareness about the surging interest in green building and sustainable development, and a personal reputation as a national leader in the arena, what could possibly get in the way of engaging the folks who make their living selling to homebuilders?
As it turns out, I didn't have a clue as to the realities of how marketing departments for these companies—and the outside agencies many of them employ to deliver legions of ravenous building professionals to their doorsteps—go about accomplishing their goals.
Before long, it became painfully obvious that although there are exceptions, most conversations about how to reach potential customers had very little to do with even the most basic understanding of the industry, but plenty to do with mythology, misinformation, legacy relationships and old habits that die hard, on one end of the spectrum, and meaningless formulas employed by clueless newcomers who have no answers and don't even know the relevant questions to ask, on the other end.
Even today, if we probe these folks to ascertain their basic knowledge of who they're trying to sell to, we are greeted with blank stares and little else. Sometimes, I try to engage them in conversations by asking simple questions like: "Who are you trying to reach with your message?" Usually, the answer is "builders and architects."
I follow up by asking them if they know how many new housing units were built in the U.S. last year, how many of those were single-family homes versus multifamily units, and how they differentiate their marketing to these two categories. If they don't have ready answers, they're already working themselves out of business—even if they haven't realized it yet.
So, how many of those single-family homes are built by, say, the top 50 or 100 (by volume) homebuilding companies in the country, and do they market their offerings to the rest of the builders the same way as they go after the big boys? If the answer is yes, there is probably no point in wasting any more of their time, or mine.
Okay—do they know how many active homebuilders are there in the U.S. today? They usually don't, but they almost always think the number is much greater than it really is. And as for architects, what percentage of new single-family homes are actually designed and specified by architects? Again, they aren't sure, but their guess is always high, so one cannot help wondering if it makes sense to be pursuing them or not.
So how do builders personally select the products and services for their projects? Do they make unilateral decisions, or are they influenced by their customers, their subcontractors and their suppliers, and how much are their choices dependent on their price point, location, climate and the building code?
Does a shotgun approach to selling in this industry really result in success? Does anyone actually have the recipe for the "secret sauce," and do folks in marketing care enough to learn the answers?