The VISION House Orlando 2011

Ed Binkley, Guest Columnist
2 min read
I am pleased to have been seleced as the architect for the 2011 VISION House for Green Builder Magazine. I have been involved with several show homes through the years and all have offered very unique and challenging design opportunities…and a forum to explore new design solutions and products in an arena of teamwork and common goals.

The VISION House is a special project to me because we are showcasing a home that can truly be considered mainstream. It is a home that is affordable to a majority of the masses, fits well within the community fabric, utilizes systems that enable the home to operate very efficiently and economically, and above all is very livable for today's lifestyle.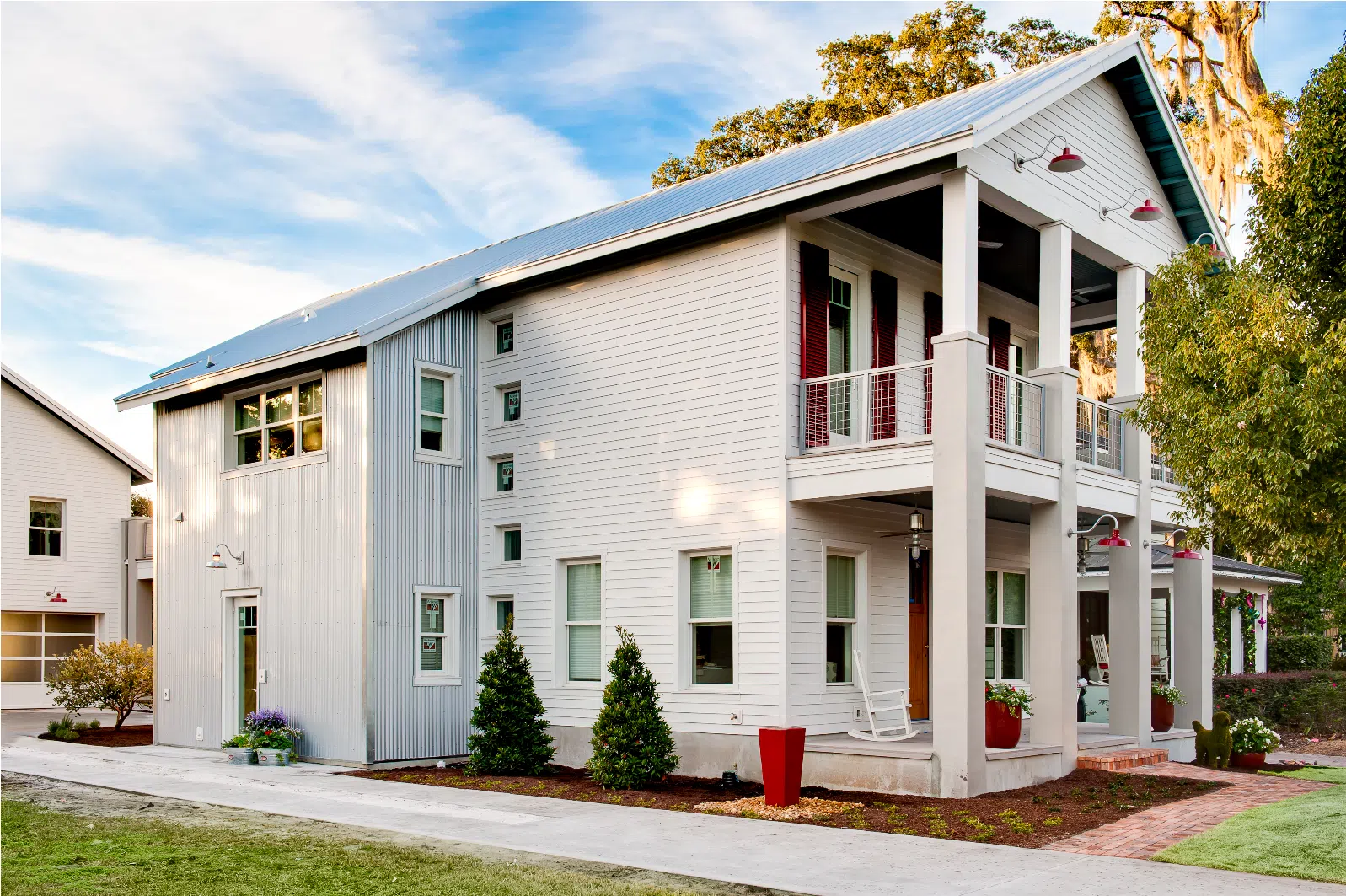 The 2400 sf home will rest on a 50' x 165' urban fringe infill lot in a historic community called College Park adjacent to Orlando, Florida.

From the street the home looks like many of the homes that adorn the community, narrow house with rear detached garage, double front porch, center entry door…very typical "kit of parts". The interior however is where the home "unplugs" and opens up. Many homes of this style have small chopped up floor plans that are difficult to furnish and difficult to comfortably live in. And the thing that really gets me is so many new models of this style are left unfurnished simply because the homes don't show well when furnished…there are no obvious solutions.

The VISION House 2011 offers a wide open plan that stretches the entire length of the home, the dining and chat room is up front, the kitchen and stair way is the heart, and the living room opens to the rear covered outdoor living room with bbq area, fireplace and cocktail pool. From there is stair access to the additional game room/guest quarters above the oversized two car garage. There is also a side entry from the driveway that includes the powder and mud rooms.

Upstairs are three bedrooms, each with direct access to the front or rear balcony, two baths, and a mid level laundry/hobby room, which is a place where multi tasking can easily take place with the inclusion of areas for computer, homework, art projects, gift wrapping etc…with abundant natural day lighting it truly becomes a family center within the home.

The "loft like character", use of interior windows to borrow daylight, an "industrial farmhouse" character, and the use of materials and products in unexpected ways all add to the uniqueness of the home.

I will add images of the on the next blog…but for now hopefully I have stirred your interest…
---

Ed has been instrumental in responsive housing design since 1985, having been a partner with two national architectural firms in the past, he opened "ed binkley design, llc" in July of 2009. He has a strong focus on an affordable, green, systems approach to housing, which coincides with his development of "the shelter series", a collection of small rapidly built homes that incorporate sustainable principles. Ed's experience also includes work with national and international green housing programs and the design of several demonstration homes that highlight sustainable design principals. He is a frequent speaker at symposiums, contributing editor to national publications and has been featured on a variety of HGTV and radio programs presenting his green building philosophies. Ed has a strong belief that green design starts with a responsible program and client…and the end result is only as successful as that collaboration is strong.